Category:Architecture
From Culture.si
Subcategories
This category has the following 21 subcategories, out of 21 total.
In our Events Archive you can search for Architecture from Slovenia Worldwide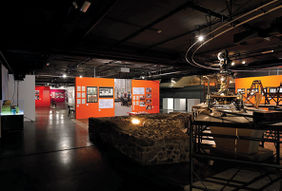 Established in 1988, the Jakopič Gallery is situated in the "look-out" basement floor of Slovenska cesta 9 in the centre of Ljubljana. The contemporary exhibiting space of more than 900 square metres is part of an architectural complex designed by Edvard Ravnikar on the location of the Roman Forum in Emona, and includes in situ ruins of ancient government buildings. The Jakopič Gallery was at first managed by the Museum of Modern Art, and later taken over by the former Architecture Museum of Ljubljana, which presented contemporary architectural and design exhibitions there until 2004. In 2007 the Municipality of Ljubljana renovated and re-opened the exhibition space, which has been managed by the Museum and Galleries of Ljubljana since 2008.
The eclectic programme presents interesting chapters of modern art. It has often served as one of the venues for larger exhibition projects such as May Salon, Biennial of Graphic Arts, the Month of Design or Photonic Moments.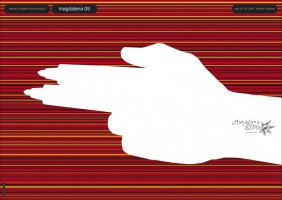 Founded in 2005 by Lidija Dragišić and Vladan Srdić, Studio 360 claims to "think 360" in the field of branding and "do 360" in the field of architecture. Studio 360 offers services in brand positioning, advertising, information graphics and web design as well as solutions for architecture projects, exhibition set-up, event, interior and furniture design. Their work has been presented in many international publications and exhibitions.
all events
Architecture web resources
Latest Entries
Pages in category "Architecture"
The following 80 pages are in this category, out of 80 total.
A

B

C

D

E

F

F cont.

G

H

I

J

K

L

M

O

P

P cont.

R

S

T

U

Z
Media in category "Architecture"
The following 183 files are in this category, out of 183 total.