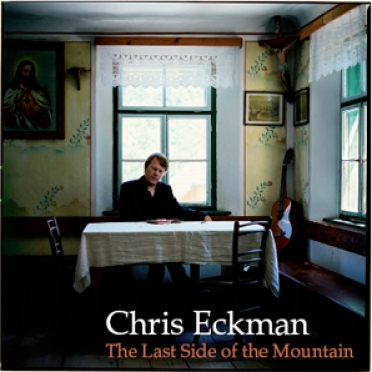 Since moving to Ljubljana from Seattle, it seems that I've seen my musician friends in Slovenia or neighbouring countries more regularly than any other group of friends from the States. So whether it's Amy Denio touring with the Billy Tipton Saxophone Quartet or Kultur Shock, Jessica Lurie collaborating with Lolita or doing live music + live painting concerts with Croatian painter and comic book artist Danijel Zezelj, Lori Goldston playing cello with Earth or Andrew Drury telling enigmatic stories through his percussive improvisations, I've been really fortunate to keep in touch with the sounds of home, live in Ljubljana.
When former-Seattlite Chris Eckman moved to Ljubljana in 2002, I thought it would also mean that The Walkabouts would frequent the region more, but unfortunately the band's hiatus seems to have coincided with his change of residence. So when I began seeing the posters announcing the upcoming concert of The Walkabouts a couple weeks ago, I felt that certain excitement that comes when a bit of "home" wafts in with the breeze.
The Walkabouts will be playing on 16 January — that's tomorrow! — at Ljubljana's Kino Šiška Centre for Urban Culture. The concert, produced by Druga Godba, features their new album, Travels in the Dustland. An album that was 6 years in the making. Shall we say, a "long-awaited" album? Indeed.
When you move away from home, the people from your past take on new meaning when you intersect with them in your new place of residence. And while I seem to run into Chris Eckman only occasionally at events or around town while out having a coffee — usually swapping stories about our common struggles with Slovenian language — it has always been an encounter tinged with a feeling of the familiar, reminding me of a distant time and place in Seattle when I first met Chris Eckman and Carla Torgerson years ago at a mutual friend's party.
Although the Walkabouts haven't been as active in past years, Chris has been busy with numerous projects in Ljubljana, everything from producing other artists at his Studio Zuma, appearing solo and in various configurations with different musicians and bands (Steve Wynn, Bambi Molesters, etc.) to creating the soundtrack for the documentary film Dar Fur: War for Water by Tomo Križnar and Maja Weiss. His astute musical interpretations of the poems of the eminent Slovene poet Dane Zajc entitled The Last Side of the Mountain (2008, Glitterhouse Records and Sanje Publishing House) are what spurred me to write about him for this column.
Not only are there some notable songs, especially "Who Will Light Your Path?", featuring the captivating voice of Polish singer Anita Lipnicka, the CD is truly a result of many cross-border collaborations and interactions. Eckman was introduced to the poetry of Zajc by the Slovene photographer Tomo Brejc, who gave Eckman a copy of Barren Harvest, an English translation of Zajc's poems published by White Pines Press in the US.
Dane Zajc is considered among the most important Slovene poets in the second half of the 20th century, as Chris calls him, "a national icon". Eckman's recordings are not the first time Zajc's poems have been set to music, but they are the first that have been recorded in English. And they have been met with positive response both by Slovenes and those who have never heard of the esteemed Dane Zajc. Radio Študent critic Andrej Hočevar even claimed that Eckman's interpretations had "done us Slovenes a favour".
The actor and performer Janez Škof collaborated with Zajc in 2000 with the CD Ogenj v ustih [Fire in the mouth], setting Zajc's poems to the driving sound of the accordion, revealing another timbre of Zajc's poetry altogether. Škof is the lead vocalist of Čompe and has continued to play the songs based on Zajc's poetry with his band. Zajc even recited his own poems in the film The Human Fish, or the Discreet Charm of Chaos (2007) by Peter Braatz.
Chris explains his encounter with Zajc's work and subsequent deeply personal identification with his poetic language at the Glitterhouse Records website. I'll leave it to him to tell the story. The CD can be ordered from Glitterhouse or the online bookstore of Sanje Publishing House. Now I'd better see about getting a ticket to the concert tomorrow.
Tell next time,
Jana