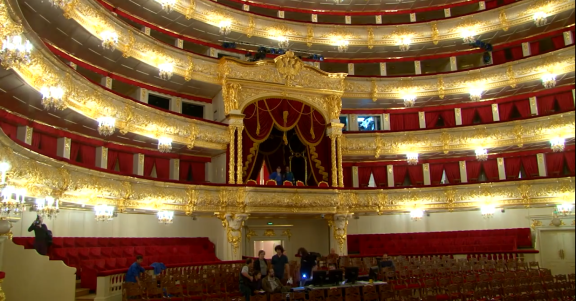 "Everybody should have access to culture and participate in cultural life."*
On 15 and 16 April the representatives of the European cultural ministries have gathered in the Bolshoi Theatre in Moscow to participate at the 10th Council of Europe Conference of Ministers of Culture.
As Peter Inkei from Budapest Observatory remarks, not so long ago "the western democracies (they were the only members of CoE before 1990) felt indecent to mix culture with politics" and here we are now, trying to establish cultural policies as "a resource for genuine democracies and fuller participation of citizens".
The conference addresses the innovative approaches in the field of cultural governance, policy and practice, promoting the access to culture. The Culture.si team is proud to announce that our portal has been considered as a case of good practice!
Want to learn more? Follow these links:
---
* The slogan is taken from the trailer on the conference.
The image of Bolshoi Theatre is taken from Wikimedia.