Hrušica - Museum Collection and Archaeological Park
From Culture.si
Contact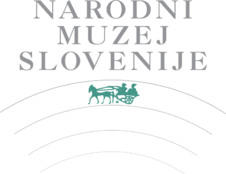 Hrušica - Muzejska zbirka in arheološki park
Podkraj 100, SI-5273 Col
Phone386 (0) 1 241 4439
History
From the 3rd to the 5th century CE the site protected Roman lands against breaches from the barbaric tribes in the east. Supposedly the stronghold had an 8-metre-high wall and 10-metre-high towers. The stronghold is 250m long and 75m high with nearly 3m thick walls in which around 500 soldiers could dwell. It is a place of epic battles where a lot of archaeological evidence of warfare have been found in the form of the lost belongings of soldiers and centurions fighting there. But from the 5th century on, the walls did deter migration. In the early Middle Ages there is no concrete evidence that the stronghold was still in use. From the 12th to the 14th century a church was built inside, dedicated to Saint Jedert, patroness of travellers. So the route had traffic. The old Post Office, now a guest house, was a post office station from 19th century, and also a hunters lodge for the Counts of Lanthieri.
Visiting the site
Visits of the archaeological site are free of charge and cover a lot of terrain if a visitor is keen to research. It is possible to visit the museum room of archaeological findings in the guest house Stara Pošta, upon request. The best time for visits are from April to October. Guided tours are available for a fee.
International cooperation
The Hrušica Archaeological Park is included in the strategic project "Archaeological Parks of the Northern Adriatic" (PArSAJd), co-funded by the Programme of Cross-Border Cooperation between Slovenia and Italy (2007–2013).
See also
External links
Gallery