Category:Sandbox
From Culture.si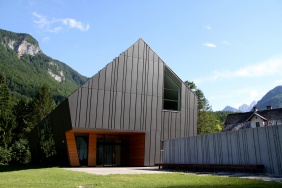 The Slovenian Alpine Museum dedicated to mountaineering in Slovenia opened in August 2010 at the entrance to the Vrata Valley in the Triglav National Park. The new multifunctional edifice by the architects Boris Leskovec, Alja Vehovec, and Rok Kajtna hosts a permanent collection (previously displayed as a part of the Triglav Museum Collection), a specialised library, a historic mountain bivouac (transformed into a so-called escape room), temporary exhibitions, lectures, screenings, and presentations of Slovene and international mountaineering achievements. The Slovenian Alpine Museum also serves as an information point where visitors to the museum can book guided mountaineering trips in the wider Alpine area.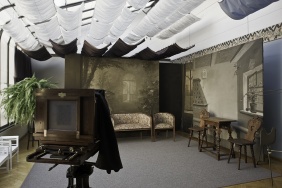 Josip Pelikan Photographic Studio, a branch of the Celje Museum of Recent History, was established as a museum exhibition in 1989. The studio is without a doubt one of the best preserved luxurious glass photographic ateliers in Europe with original equipment used by the famous Slovene photographer Josip Pelikan (1885–1977). The 19th-century glass photographic studio on the second floor makes daylight photography possible even today.
The museum display presents a special collection containing historic photographic equipment, including travel cameras, mobile study cameras, studio lenses and backgrounds. Original photography of various formats, negatives and glass photographic plates show mainly portrait, studio, industry and mountain motives. There are around 50,000 photographs and 10,000 negatives in the collection and Celje Museum of Recent History opened an exhibition of selected material in December 2009.
Once a month the studio has been revived by Borut Peterlin, a professional photographer and an enthusiastic researcher of old photographic techniques.