Category:Literature
From Culture.si
In our Events Archive you can search for Literature from Slovenia Worldwide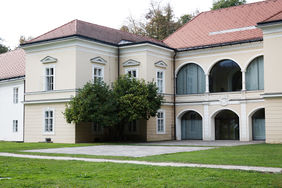 Named after Dr Franc Sušnik, who ran the library for the first three decades of its existence, Koroška Central Library performs the tasks of a regional library. In 1949 a study library was established together with Ravne Grammar School in Ravne Castle. Today this library has more than 8,000 registered readers and holds more than 250,000 library items. It heads a network of 9 branch libraries in the Mežiška Valley: Kotlje, Prevalje, Žerjav, Črna na Koroškem, Podpeca, Strojnska reka, Strojna, Leše, and Mežica. The library is the seat of the Library Association of Koroška.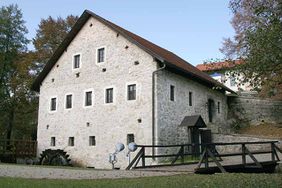 Trubar Homestead was opened in the village of Rašica, near Velike Lašče, in 1986 on the 400th anniversary of the death of Primož Trubar (1508–1586). He is considered to be the founder of the literary Slovene language and was the leader of the Protestant Reformation movement in Slovenia.
Though a very important figure in his time, not much material evidence is left of his life in Rašica. Consequently, he is presented through copies of his books and some other documents and artefacts connected with his life. That is coupled with stained glass portraits of his famous contemporaries, including some of the rulers of the time. Though lacking any significant material legacy, the guided tours offer an extremely informative insight into the historical contexts and the rather epic story of Primož Trubar.
Next to the main building are a traditional Slovene kozolec ("wooden hay-drying rack"), a water-driven Venetian sawmill, the Skedenj Gallery and a well-kept park area. The former stables have been turned into an inn and the granary into a reception and a shop.
Literature web resources
Latest Entries
Subcategories
This category has the following 25 subcategories, out of 25 total.
Pages in category "Literature"
The following 161 pages are in this category, out of 161 total.
2

A

B

C

D

E

F

G

H

I

J

K

L

M

N

O

P

P cont.

R

S

Š

T

U

V

W

Y

Z
Media in category "Literature"
The following 97 files are in this category, out of 97 total.