Category:Literature
From Culture.si
In our Events Archive you can search for Literature from Slovenia Worldwide
Literary Association IA was initiated in 2006 by poet Iztok Osojnik with the aim to facilitate international literary events and publishing projects. The name derives from Srečko Kosovel's poem Kons 5. The association collaborates with a number of organisations, publishing houses, magazines, festivals and events in Slovenia and abroad in organising literary festivals, symposia and gatherings, as well as the annual International Golden Boat Translation Workshop (Zlati čoln), held in Škocjan in the Karst region.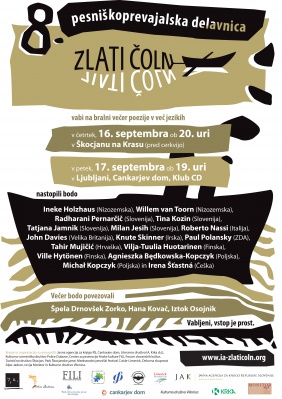 Tuma Publishing House was founded in 1997 and has published over 300 titles in its first thirteen years. Its publishing programme is very versatile. The recent book, Skrivni knjižni zakladi [Secret treasures of monastery and church libraries in Slovenia] (2009), published in cooperation with National and University Library, celebrated the millennium of librarianship in Slovenia.
In 2007 another important title was published in collaboration with the Slovene Academy of Sciences and Arts (SAZU) Pozabljena polovica [The Forgotten Half], dedicated to the lives of 130 of the most important women from all fields of social and artistic activities in Slovenia from the past two centuries. Between 2003 and 2007 the most prominent and important project was the Anthology of Slovene Poetesses (in three parts).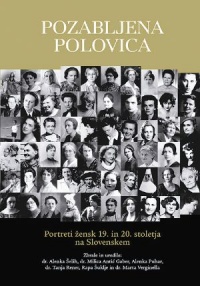 Literature web resources
Latest Entries
Subcategories
This category has the following 26 subcategories, out of 26 total.
Pages in category "Literature"
The following 170 pages are in this category, out of 170 total.
2

A

B

C

D

E

F

G

H

I

J

K

L

M

N

O

P

P cont.

R

S

Š

T

U

V

W

Y

Z
Media in category "Literature"
The following 95 files are in this category, out of 95 total.