Category:New media art
From Culture.si
On the portal Culture.si we have been using new media art as terminus technicus. The terminology is explained in the Introduction to New Media Art in Slovenia article.
In our Events Archive you can search for New media art from Slovenia Worldwide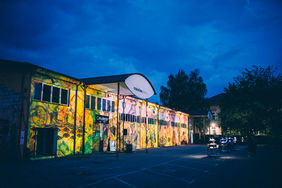 Cirkulacija 2 is a transdisciplinary art collective that was founded in 2007 and which is dealing with longer-term practices in the area of contemporary technological art. They use different media approaches (radio, television, video, robots, mechanisms, devices ...), visual elements, and sound for an artistic expression.
The collective is socially engaged and has been situated in Tovarna Rog in a defunct heating station, which also provided the inspiration for the group's name. The permanent members are Stefan Doepner, Borut Savski, Jakob Hariš and Boštjan Leskovšek. They ironically declare their art as "Male Art" and actively cooperate with many other artists as Expanded Cirkulacija 2.
In 2014 Cirkulacija 2 moved to larger premises of the former wholesale shop in the defunct Tobacco Company (Tobačna) complex. In 2019, they had to move of these premises and in 2020 found a semi-temporary venue and production space in the Ajdovščina Underpass.
Established in 2008, the Speculum Artium Festival is an annual venture into the field of new media arts and contemporary techno-culture that takes place in the industrial town of Trbovlje. Delving into territories such as information technology, robotics, bio-mechanics and virtual reality, the festival tries to act as an intermediary between art, technology and society.
A part of the Trbovlje, New Media Setting initiative, Speculum Artium is organised by Delavski dom Trbovlje Cultural Centre (DDT). As of 2010, the festival runs a special sub-programme – the video art festival DigitalBigScreen.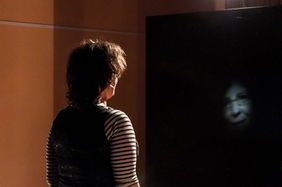 New media art web resources
Latest Entries
Subcategories
This category has the following 22 subcategories, out of 22 total.
Pages in category "New media art"
The following 89 pages are in this category, out of 89 total.
A

B

C

D

E

F

G

H

I

I cont.

K

L

M

N

O

P

R

S

T

U

V

W

Z
Media in category "New media art"
The following 137 files are in this category, out of 137 total.