Category:Festivals
From Culture.si
Visit the Festivals in Slovenia infographics page or consult the Timeline of Slovene festivals (since 1909).
TRESK Festival is an annual two-day music event co-organised by Radio Študent (RŠ) and Kino Šiška Centre for Urban Culture. The first edition of the TRESK Festival happened in 2009 in Kino Šiška, which is the main festival venue. Its primal goal is to represent Slovene music publishing, Slovene music labels, underground local bands and the situation on Slovene music scene in general, which is problematised through various debates and discussions. During the festival there is also a marketplace for domestic record label merchandise and a flea market with old music records.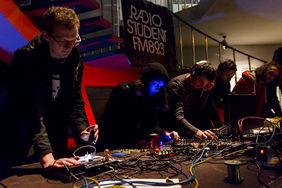 Launched in 2000 by a small group of women – members of associations KUD Mreža Arts and Culture Association, ŠKUC_LL, Monokel and Kasandra Lesbian-Feminist Association (now defunct), the International Feminist and Queer Festival Red Dawns takes place annually at Metelkova mesto Autonomous Cultural Zone in Ljubljana. Red Dawns presents young international creators and activists whose work frames, questions and transgresses gender roles and identities.
The festival features performances, concerts, exhibitions, urban interventions, as well as video projections, round tables, book presentations, and lectures. It hosts artists and activists whose work is subversively beautiful in their brave-hearted questioning of the supposed natural and social determinants of women's femininity and men's masculinity. There is also a partner festival called Deuje babe Festival, organised since 2013 in the Cerkljansko region, co-produced by C.M.A.K. Cerkno.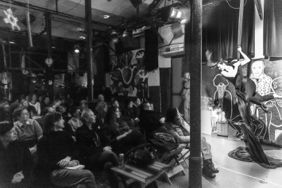 Year of establishment
Latest Entries
Subcategories
This category has the following 12 subcategories, out of 12 total.
Pages in category "Festivals"
The following 286 pages are in this category, out of 286 total.
2

A

B

C

Č

(

D

E

F

G

G cont.

H

I

J

K

L

M

N

N cont.

O

P

R

S

Š

T

U

V

W

Y

Z
Media in category "Festivals"
The following 271 files are in this category, out of 271 total.