Category:Festivals
From Culture.si
Visit the Festivals in Slovenia infographics page or consult the Timeline of Slovene festivals (since 1909).
See also
The Days of Poetry and Wine Festival is a festival that hosts the younger generation of poets from all over the world. Up to 2009 it took place in Medana (a village in Goriška Brda next to the Italian border) during the last week in August, basically turning the village into the poetry capital of Europe for a week. In 2010 the 14th edition of the festival moves to Ptuj, a historical town of Roman origin in eastern Slovenia, one of regional partner cities of Maribor, European Capital of Culture 2012. Since then the festival takes place in Ptuj. It is run by Beletrina Publishing Institute.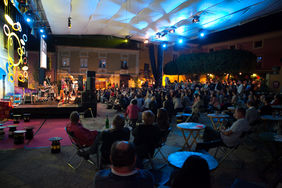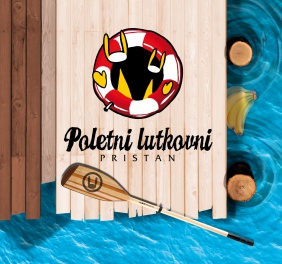 Launched in 1990, the annual Summer Puppet Pier - International Puppetry Festival, Maribor offers a review of recent Slovene puppet creativity activity alongside many foreign performances for both children and adults. The Summer Pier Festival collaborates with several other Slovene puppetry producers and promoters. A children's jury confers the Cat in the Bag Award.
The festival has invited performers from Slovenia, Austria, Croatia, the Czech Republic, Slovakia, Hungary, Germany, the United Kingdom, Belgium, the Netherlands, France, Spain, Italy, Switzerland, Poland, Sweden, Bulgaria and Israel, and even as far away as Iran, Taiwan, China, Brazil, and Japan.
Year of establishment
Latest Entries
Subcategories
This category has the following 12 subcategories, out of 12 total.
Pages in category "Festivals"
The following 217 pages are in this category, out of 217 total.
A

B

C

Č

D

E

F

G

H

H cont.

I

J

K

L

M

N

O

O cont.

P

R

S

Š

T

U

V

W

Y

Z
Media in category "Festivals"
The following 297 files are in this category, out of 297 total.