Category:Festivals
From Culture.si
Visit the Festivals in Slovenia infographics page or consult the Timeline of Slovene festivals (since 1909).
See also
Dedicated to exploring and presenting various facets of mountain culture, the Mountain Film Festival got established in 2007. Since than it has been running a strong international programme that encompasses various films about mountain sports (mountaineering, mountain running, B.A.S.E jumping, etc), different types of climbing (from bouldering to ice climbing), mountain wildlife, the life of indigenous mountain dwellers, and so on.
The festival does not limit itself to films only, but also hosts lectures (featuring prominent guests from the international climbing community like Dean Potter, Adam Ondra, Lynn Hill, Chris Bonington, Kurt Diemberger and many others), exhibitions, round tables, book presentations and a children's programme. As such it is striving to enrich the way mountaineering culture is perceived and represented. With years the festival has grown to the point where it's now comparable to the biggest and most important mountain film festivals worldwide.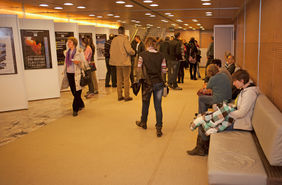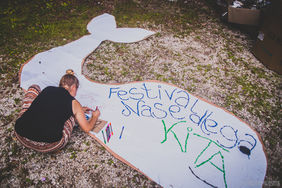 Priding itself on being the only festival in the world dedicated to beached whales, the Beached Whale Festival (Festival nasedlega kita) is a laid back and at the same time very creative and upbeat summer music festival presenting curious new music to the region. It was established by the local youth as a response to the lethargic period of summer holidays in the city of Velenje and was launched in 2009. It takes place at Škale Lake (Škalsko jezero) near Velenje.
Year of establishment
Latest Entries
Subcategories
This category has the following 12 subcategories, out of 12 total.
Pages in category "Festivals"
The following 217 pages are in this category, out of 217 total.
A

B

C

Č

D

E

F

G

H

H cont.

I

J

K

L

M

N

O

O cont.

P

R

S

Š

T

U

V

W

Y

Z
Media in category "Festivals"
The following 292 files are in this category, out of 292 total.