Category:Festivals
From Culture.si
Visit the Festivals in Slovenia infographics page or consult the Timeline of Slovene festivals (since 1909).
See also
In 2007 Mladinsko Theatre set up a festival overview of its annual production, called the Mladinsko Showcase. It is a project of a distinctively international character, with all the performances subtitled in English. The better part of it has basically ever been a reiteration of the programme conducted at Mladinsko (and for a time also Glej Theatre) throughout the previous season, though not necessarily of premiers.
In 2016 the format of the festival has been renewed. While still maintaining the international character, the showcase is organised by Mladinsko alone and focused solely on theatre's own productions.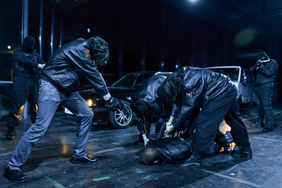 Druga godba Festival is nowadays a major Slovene international world music festival. It was established in 1984 as an alternative and supplement to other music festivals in Ljubljana of that time which did not present the more radical and "different" music practices. Since its inception Druga godba Festival has developed into one of the most significant European festivals of its type, establishing collaborations with many other important festivals and becoming a member of the international European Forum of Worldwide Music Festivals (EFWMF).
Since 2013, Druga godba Institute has expanded the festival programme throughout the whole year with the concert cycle Sogodbe. This cycle, which takes place at various locations, continues the broad scope of the main festival and is bridled by neither genre nor continent. Besides staging concerts, Sogodbe also feature workshops, discussions and exhibitions.
Year of establishment
Latest Entries
Subcategories
This category has the following 12 subcategories, out of 12 total.
Pages in category "Festivals"
The following 211 pages are in this category, out of 211 total.
A

B

C

Č

D

E

F

G

G cont.

H

I

J

K

L

M

N

O

O cont.

P

R

S

Š

T

U

V

W

Y

Z
Media in category "Festivals"
The following 315 files are in this category, out of 315 total.