Category:Festivals
From Culture.si
Visit the Festivals in Slovenia infographics page or consult the Timeline of Slovene festivals (since 1909).
See also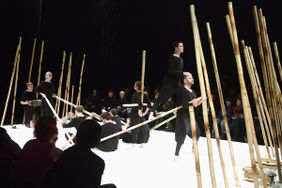 Every autumn since 1966, various Slovene theatres have met in Maribor at the Maribor Theatre Festival (its Slovene name being Borštnikovo srečanje), organised by and held at the Slovene National Theatre Maribor. This most prestigious theatre event is the largest annual review of Slovene theatre production. The festival awards the Borštnik Ring, the highest accolade for theatre actors in Slovenia, further Borštnik Awards are bestowed for best achievements in directing, acting, and other categories.
To honour individual Borštnik Ring recipients, the festival launched a book series devoted to the work and lives of laureates in 2017.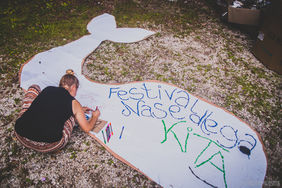 Priding itself on being the only festival in the world dedicated to beached whales, the Beached Whale Festival (Festival nasedlega kita) is a laid back and at the same time very creative and upbeat summer music festival presenting curious new music to the region. It was established by the local youth as a response to the lethargic period of summer holidays in the city of Velenje and was launched in 2009. It takes place at Škale Lake (Škalsko jezero) near Velenje.
Year of establishment
Latest Entries
Subcategories
This category has the following 12 subcategories, out of 12 total.
Pages in category "Festivals"
The following 213 pages are in this category, out of 213 total.
A

B

C

Č

D

E

F

G

G cont.

H

I

J

K

L

M

N

O

P

R

S

Š

T

U

V

W

Y

Z
Media in category "Festivals"
The following 340 files are in this category, out of 340 total.