Category:Festivals
From Culture.si
Visit the Festivals in Slovenia infographics page or consult the Timeline of Slovene festivals (since 1909).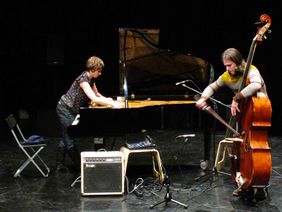 Launched in 2012, the music series Sound Disobedience (in Slovenian, Neposlušno) describes its creed as an aim to facilitate conditions for music risk-taking and improvisation. Founded by Sploh Institute, which has been working on improvised music and theatre performing arts production since 1999, the series follows on the heels of the institute's other successful projects of recent years, the Con-Fine Aperto concert series and the regular workshop called Search and Reflect (in Slovenian: RR–Raziskava, refleksija). The festival is an extension of both of these projects, presenting the two in a somewhat condensed form.
By way of concerts, workshops, lectures, and other forms of communicating musical ideas and ideas about music, Sound Disobedience annually creates an international programme, which is co-produced by the Španski borci Culture Centre.
Biennial of Graphic Arts is the world's oldest existing biennial exhibition of contemporary graphic arts. Founded in 1955 on the idea and endeavours of Božidar Jakac and under the great engagement of Zoran Kržišnik, to date the biennial has hosted well over 5,000 artists from 80 countries. The mission of the Biennial of Graphic Arts is to offer a critical review and reflection of contemporary developments in reproductive techniques and to point out the main ideas permeating contemporary graphic art.

It is organised by the International Centre of Graphic Arts, Ljubljana, established in 1986 due to the biennial itself. The biennial is a member of the International Biennial Association (IBA).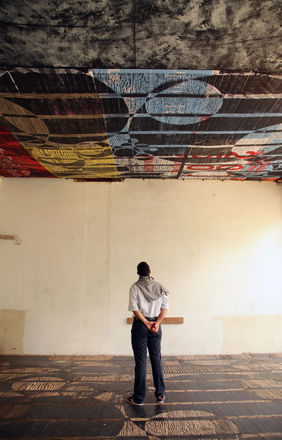 Year of establishment
Latest Entries
Subcategories
This category has the following 12 subcategories, out of 12 total.
Pages in category "Festivals"
The following 284 pages are in this category, out of 284 total.
2

A

B

C

Č

(

D

E

F

G

G cont.

H

I

J

K

L

M

N

N cont.

O

P

R

S

Š

T

U

V

W

Y

Z
Media in category "Festivals"
The following 260 files are in this category, out of 260 total.