Category:Museums
From Culture.si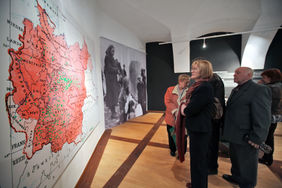 The Brestanica Unit of the National Museum of Contemporary History is housed at Rajhenburg Castle in Brestanica, one of the oldest medieval castles in Slovenia. The permanent exhibitions, however, are dedicated to the (mis)usage of the castle premises in the modern times. From 1884 till 1941 it was occupied by the contemplative Trappist Order, which brought progress to the Posavje region. They were expelled by the Nazis who converted the castle into a camp for deporting Slovenes. During the course of World War II around 45,000 Slovenes were sent into exile from here. After World War II the castle continued to function as a prison, but in 1968 it was converted into a museum. Currently it features a re-staged permanent exhibition on the Trappists from Rajhenburg. A new permanent exhibition dedicated to the internment and political prisoners was opened in 2014.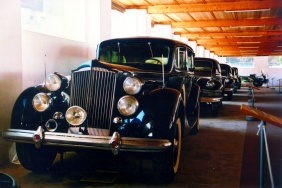 Founded in 1951, the Technical Museum of Slovenia (TMS) aims to to research, collect and exhibit Slovenia's technical heritage, as well as to protect the historically important technical buildings, installations and machines. Its collections (historically) elaborate on various topics such as cars, bicycles and other vehicles; the sawing, woodworking, textile and milling industries; printing and bookmaking; telecommunications services; and so on.
Aside from its core premises and collections, the museum also manages various satellites, including the Bogenšperk Castle, the Pantz Forester's Gravity Cableway, the Museum of Post and Telecommunications, and the Soteska Depot of Vehicles. It regularly joins the Museums on a Summer Night project.
Current events abroad
17 May 2018 to 13 January 2019


The exhibition What Remains: Traces of Refugees, featuring refugee objects from the National Museum of Contemporary History collection (Being Refugee: A European Narrative project), at

Wien Museum Karlsplatz

in

Vienna

,

Austria


programme more
all events
Museums web resources
Latest Entries
Subcategories
This category has the following 27 subcategories, out of 27 total.
A

D

I

L

M

M cont.

M cont.

N

P

R

S

T

V
Pages in category "Museums"
The following 279 pages are in this category, out of 279 total.
A

B

C

Č

D

E

F

G

H

I

J

J cont.

K

L

M

N

O

P

R

S

Š

T

U

V

W

Z

Ž
Media in category "Museums"
The following 430 files are in this category, out of 430 total.