Category:Museums
From Culture.si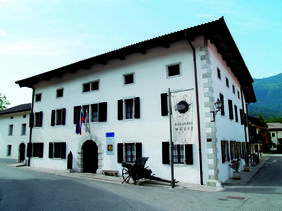 Kobarid Museum is devoted to the Soča (Isonzo) Front of the First World War. The valley of Soča River saw no fewer than 12 battles between the Italians and the forces of the Austro-Hungarian empire between May 1915 and November 1917, making it a battlefield of extraordinary proportions, even for World War I. The exact death toll has never been established. While talk used to be of over a million, historians now say that at least 300,000 soldiers died in three years of fighting.
Established in 1990 in the Slovene town Kobarid (called Karfreit when part of the Austro-Hungarian empire, and Caporetto under the Italians) near the Italian border, the Kobarid Museum won the prestigious Council of Europe Museum Prize in 1993. The permanent exhibition is unique in that it does not favour any side in the war, there are just men fighting, losing lives and being mutilated under heavy fire or harsh weather conditions in a war where industry and money make a difference, not man power, courage or effort. It is a museum about war that leaves an impression of deep pacifism.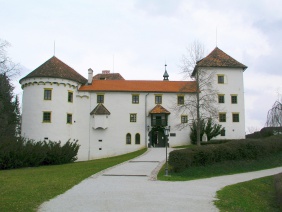 In 1511 the Lords of Wagen began building Bogenšperk Castle as a replacement for their fortress at nearby Lichtenberg, which had become uninhabitable following an earthquake. The new castle was a Renaissance building with typical round towers. The castle reached its golden age at the end of the 17th century when Janez Vajkard (Johann Weichard) Valvasor (1641–1693) lived and worked there. After 1970 a systematic renovation of the castle began and today, thanks to Valvasor's heritage, it is one of the most important cultural monuments in Slovenia. Since 1998 the Bogenšperk Public Institute has managed the building.
Museums web resources
Latest Entries
Subcategories
This category has the following 28 subcategories, out of 28 total.
A

D

E

I

L

M

M cont.

M cont.

N

P

R

S

T

V
Pages in category "Museums"
The following 291 pages are in this category, out of 291 total.
A

B

C

Č

D

E

F

G

H

I

J

J cont.

K

L

M

N

O

P

P cont.

R

S

Š

T

U

V

W

Z

Ž
Media in category "Museums"
The following 444 files are in this category, out of 444 total.