Category:Museums
From Culture.si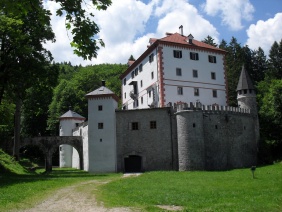 The earliest record of Snežnik Castle dates from 1269 when it was owned by the patriarchs of Aquileia. The castle lies on a strategic site, on the edge of the Lož Valley under the Snežnik mountains surrounded by a beautiful park and vast forests with diverse and rich flora and fauna including big game ranging from bears, boars, wolves and lynxes, to wild fowl and deer, and was always favourite hunting residence. Throughout the centuries the castle has changed owners many times, but in 1853 the castle and associated forests of Snežnik were bought by German Prince Otto Viktor Schönburg-Waldenburg, who gave it to his third son Georg. Thereafter it remained in the Schönburg-Waldenburg family until 1945. The last caretaker Leon Schauta saved Snežnik Castle from destruction after the Second World War by keeping good relations with the locals before and after the war. Restoration began in the 1960s and the castle opened to the public in 1970/71. In 1983 two additional exhibition rooms were opened. After a restoration completed in 2008, the romantic state-owned castle came under the administration of the National Museum of Slovenia and is the only Slovene Castle with genuine furnished interiors.
Since 2014 the Floating Castle Festival has embedded into the picturesque surroundings of the castle the late summer "folk-puppet-music-theatre site-specific event".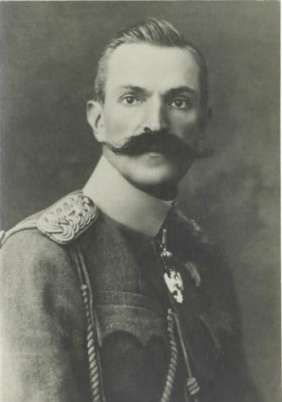 This memorial room in Voličina is dedicated to soldier and poet General Rudolf Maister-Vojanov (1874–1934), who towards the end of World War I organised local volunteers and seized control of the city of Maribor and the surrounding region of Lower Styria, thus securing it for the newly-formed Kingdom of Serbs, Croats and Slovenes.
Museums web resources
Latest Entries
Subcategories
This category has the following 27 subcategories, out of 27 total.
A

D

I

L

M

M cont.

M cont.

N

P

R

S

T

V
Pages in category "Museums"
The following 283 pages are in this category, out of 283 total.
A

B

C

Č

D

E

F

G

H

I

J

J cont.

K

L

M

N

O

P

P cont.

R

S

Š

T

U

V

W

Z

Ž
Media in category "Museums"
The following 406 files are in this category, out of 406 total.