Category:Museums
From Culture.si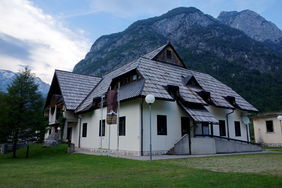 Originally opened in 1953, the Trenta Lodge became part of the Goriška Museum in 1958. In 1993 Triglav National Park opened an Information Centre there, introducing additional artefacts relating to the natural and cultural world of the Julian Alps. Nestled in the beautiful mountain village of Trenta, located in the Soča Valley on the western border of Slovenia, the Trenta Lodge is also an information point from where visitors can hike the Soča River Trail, the oldest trail in Triglav National Park.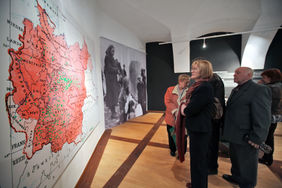 The Brestanica Unit of the National Museum of Contemporary History is housed at Rajhenburg Castle in Brestanica, one of the oldest medieval castles in Slovenia. The permanent exhibitions, however, are dedicated to the (mis)usage of the castle premises in the modern times. From 1884 till 1941 it was occupied by the contemplative Trappist Order, which brought progress to the Posavje region. They were expelled by the Nazis who converted the castle into a camp for deporting Slovenes. During the course of World War II around 45,000 Slovenes were sent into exile from here. After World War II the castle continued to function as a prison, but in 1968 it was converted into a museum. Currently it features a re-staged permanent exhibition on the Trappists from Rajhenburg. A new permanent exhibition dedicated to the internment and political prisoners was opened in 2014.
Museums web resources
Latest Entries
Subcategories
This category has the following 28 subcategories, out of 28 total.
A

D

E

I

L

M

M cont.

M cont.

N

P

R

S

T

V
Pages in category "Museums"
The following 287 pages are in this category, out of 287 total.
A

B

C

Č

D

E

F

G

H

I

J

J cont.

K

L

M

N

O

P

R

S

Š

T

U

V

W

Z

Ž
Media in category "Museums"
The following 455 files are in this category, out of 455 total.