Category:Museums
From Culture.si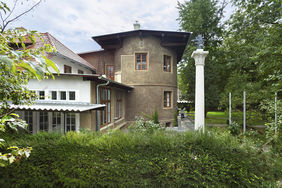 Now a small yet highly intriguing museum, the Plečnik House is the former abode of Jože Plečnik (1872–1957), one of the most important and certainly the most well known Slovene architect. As of 1974 devoted to this European architectural great, the museum houses the collection of Plečnik's personal artefacts as well as (since 2015) a study centre and an exhibition on the architect's life and work. However, the house itself is a testament in its own right, having been used as some sort of a prototype ground by its illustrious owner.
A thoroughly renovated complex of the two houses and an adjacent garden with a lapidarium, together with the entire inventory of furniture and other objects used by Plečnik, is since 2010 managed by the Museum and Galleries of Ljubljana.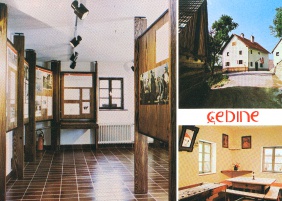 Located in a substantially altered old Barlič homestead, this memorial room commemorates the Founding Congress of the Communist Party of Slovenia, which was held here in 1937. The room was set up in 1985 and contains original period furniture, and two panels illustrate the events which occurred here.
Current events abroad
17 May 2018 to 13 January 2019


The exhibition What Remains: Traces of Refugees, featuring refugee objects from the National Museum of Contemporary History collection (Being Refugee: A European Narrative project), at

Wien Museum Karlsplatz

in

Vienna

,

Austria


programme more
all events
Museums web resources
Latest Entries
Subcategories
This category has the following 27 subcategories, out of 27 total.
A

D

I

L

M

M cont.

M cont.

N

P

R

S

T

V
Pages in category "Museums"
The following 283 pages are in this category, out of 283 total.
A

B

C

Č

D

E

F

G

H

I

J

J cont.

K

L

M

N

O

P

P cont.

R

S

Š

T

U

V

W

Z

Ž
Media in category "Museums"
The following 410 files are in this category, out of 410 total.