Forma Viva Open Air Wood Sculpture Collection, Kostanjevica na Krki
From Culture.si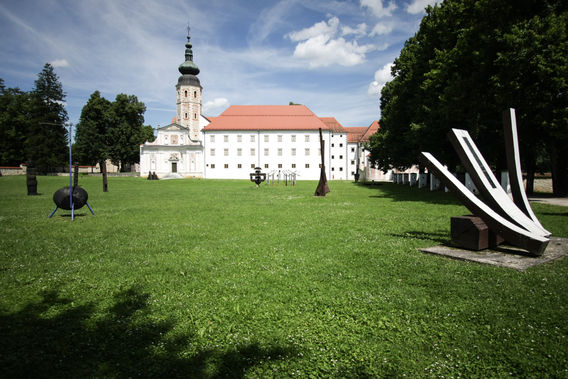 History
After visiting the open-air sculptors symposium in St Margharethen (Austria, 1959), a pair of Slovene sculptors decided to establish a similar enterprise in Slovenia. They choose two sites for the symposium to take place at simultaneously, one of them being in Portorož and the other in Kostanjevica. For each of them a defining material was selected with regards to the local context. With the vast forests surrounding the site in Kostanjevica, oak wood was an obvious choice and one with which they've persisted up to this day.
The two original sites were soon augmented with another pair in Ravne na Koroškem (1964, steel) and Maribor (1967, reinforced concrete).
Initially the Kostanjevica symposium took place on an annual basis, with about a dozen artists invited from all over the world. After 1967 the event became a biannual project and continued as such up until 1988 when it ran into financial difficulties. Nevertheless, the symposium got rekindled in 1998. Since then it is once again happening more or less biannually, inviting 3 sculptors for each edition. This endeavour – as well as the necessary and complex maintenance of the collection – is taken care by the Božidar Jakac Art Museum.
Artists
In the most recent editions, the following artists participated: Boštjan Drinovec (SI), Sreten Milatović (RS), and Niculae Seaptefrati (RO) in 2004; Magdalena Miočinović Andrić (RS), Urša Toman Drinovec (SI) and Agnessa Ivanova Petrova (BG) in 2006; Polona Demšar (SI), Klaus Grosskopf (DE) and Samo Škoberne (SI/DE) in 2008; Reinhold Neururer (AT), Karen Macher Nesta (PE) and Denis Krašković (HR) in 2011; and Donald Buglass (NZ), Liliya Pobornikova (BG) and Mitja Stanek (SI) in 2013.
The entire list of participants is accessible on the website of the Božidar Jakac Art Museum, the organiser of the event.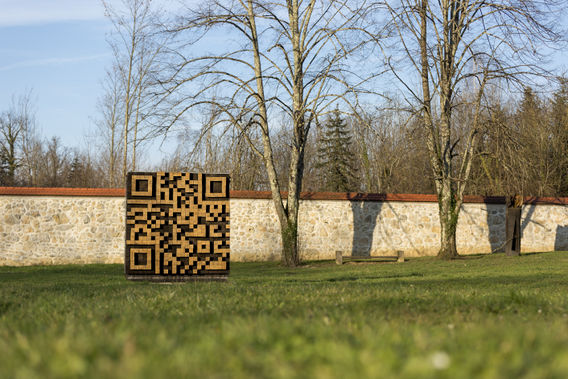 See also
External links
Gallery