Category:Monuments and sites
From Culture.si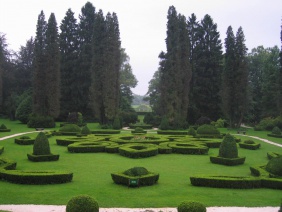 Opened to the public in 1952, Arboretum Volčji Potok originally formed part of the Souvan family estate in 1885, which was taken over by the University of Ljubljana in 1952 and legally declared a place of cultural and natural heritage of national importance. Now independent of the University of Ljubljana, it is the most-visited horticultural facility in Slovenia which in recent years has become famous for its spring flower shows. True to its name meaning a collection of trees and bushes planted for educational purposes, the arboretum is primarily a botanical garden for woody plants, the only one in Slovenia.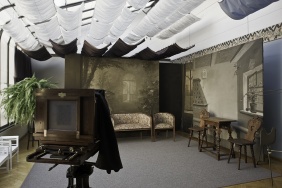 Josip Pelikan Photographic Studio, a branch of the Celje Museum of Recent History, was established as a museum exhibition in 1989. The studio is without a doubt one of the best preserved luxurious glass photographic ateliers in Europe with original equipment used by the famous Slovene photographer Josip Pelikan (1885–1977). The 19th-century glass photographic studio on the second floor makes daylight photography possible even today.
Monuments and sites web resources
Latest Entries
Subcategories
This category has the following 11 subcategories, out of 11 total.
Pages in category "Monuments and sites"
The following 143 pages are in this category, out of 143 total.
A

B

Č

C

D

F

G

H

I

J

K

K cont.

L

M

N

O

P

P cont.

R

Š

S

T

U

V

W

Z

Ž
Media in category "Monuments and sites"
The following 181 files are in this category, out of 181 total.