Category:Monuments and sites
From Culture.si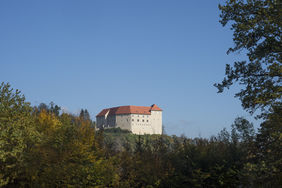 The Rajhenburg Castle dates back in the 9th century but the current construction derives from the 16th century. The castle that is called also Brestanica Castle is owned by the Municipality of Krško and was recently completely renovated with the support from the European Union's Cohesion Fund. Despite its rather sinister misuse during and after World War II it now features several museum collections, contemporary art exhibitions, a wedding hall, a museum shop, a restaurant and a café. It is managed by the Krško Culture House that runs a variety of cultural programmes.
As the Rajhenburg Castle was also a home to the only Trappist Monastery in the Slovenia, their rich legacy became an inspiration for the current exhibitions. The permanent exhibition on the Rajhenburg Trappists was prepared by the Brestanica Unit of the National Museum of Contemporary History already in the 1990s and was re-staged in 2013.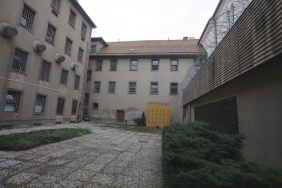 Stari pisker ("Old Pot") is a memorial site to victims of Nazi violence. The site is administered as a dislocated permanent exhibition of the Celje Museum of Recent History, which holds torture and questioning devices and collection of moving farewell letters written by war prisoners held in the Stari pisker who had learnt they would soon be executed.
Monuments and sites web resources
Latest Entries
Subcategories
This category has the following 12 subcategories, out of 12 total.
Pages in category "Monuments and sites"
The following 150 pages are in this category, out of 150 total.
A

B

Č

C

D

F

G

H

I

J

K

K cont.

L

M

N

O

P

P cont.

R

Š

S

T

U

V

W

Z

Ž
Media in category "Monuments and sites"
The following 180 files are in this category, out of 180 total.