Category:Monuments and sites
From Culture.si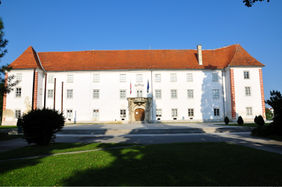 Rebuilt in Renaissance style at the end of the 16th century on the foundations of a 13th-century fortification, the Murska Sobota Castle was restored in the mid-18th century. It stands on a flat piece of land in the middle of the town of Murska Sobota, in the axis of an extensive park, arranged in landscape style that stretches from the monument of the National Liberation War to the castle itself. The first floor of the castle has been occupied by the Murska Sobota Regional Museum since 1956. Nowadays it hosts also the MIKK Youth Information Cultural Club, KRIK Multimedia Centre Pomurje, and a restaurant. The festival hall is a popular venue for cultural events.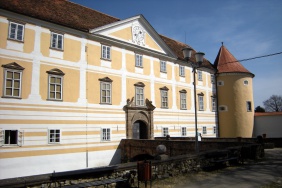 The Slovenska Bistrica Castle, first mentioned in 1313 as Burk Feistritz, stands in the old centre of Slovenska Bistrica town and is closely bound with the history of the town's development. To the west of the castle extends a park, originating from the 16th century. Both the castle and the park have been declared a cultural monument of state importance. Today the castle houses a museum with several collections and serves as the Slovenska Bistrica cultural centre.
Monuments and sites web resources
Latest Entries
Subcategories
This category has the following 11 subcategories, out of 11 total.
Pages in category "Monuments and sites"
The following 143 pages are in this category, out of 143 total.
A

B

Č

C

D

F

G

H

I

J

K

K cont.

L

M

N

O

P

P cont.

R

Š

S

T

U

V

W

Z

Ž
Media in category "Monuments and sites"
The following 181 files are in this category, out of 181 total.