Category:Monuments and sites
From Culture.si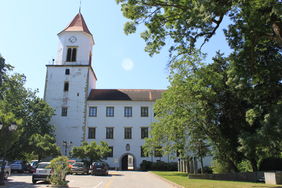 Since 1995, Ormož Castle, first mentioned in 1278, has been a centre for contemporary cultural developments which houses the Franc Ksaver Meško Library, part of the administration of the Ormož unit of the Ptuj – Ormož Regional Museum. There is also a Castle Gallery featuring contemporary art exhibitions. Premises in the castle have also been given to the Ormož brass band.
In 2011 the award-winning renovation of the Grajska pristava (adjacent building) was completed, led by the Arrea Architecture bureau. It houses the Ormož Music School, a new multipurpose hall, and the ethnological and archaeological museum collections, and has turned the Ormož Castle into an outstanding cultural centre.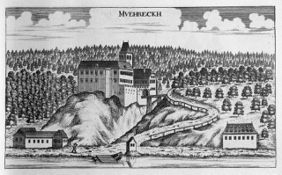 First mentioned in 1148, the Cmurek Castle stands in Trate, on a cliff above the Mura River on the border with Austria. Its name, in fact, derives from the Austrian town of Cmurek (Mureck). From 1956 till 2004, it housed the Institution for the Mentally Disabled Hrastovec–Trate.
Nine years after its abandonment, the castle became the nexus for a local initiative focused on the Museum of Madness. The cross-border innovative project strives to reactualise, de-tabooise and revitalise the castle. With a substantial amount of voluntary work and the support from both neighbouring municipalities (Šentilj from the Slovenian and Mureck from the Austrian side) and some institutional support, it has turned into a unique cultural and community venue.
Monuments and sites web resources
Latest Entries
Subcategories
This category has the following 11 subcategories, out of 11 total.
Pages in category "Monuments and sites"
The following 142 pages are in this category, out of 142 total.
A

B

Č

C

D

F

G

H

I

J

K

K cont.

L

M

N

O

P

P cont.

R

Š

S

T

U

V

W

Z

Ž
Media in category "Monuments and sites"
The following 178 files are in this category, out of 178 total.