Category:Film
From Culture.si
Film from Slovenia Worldwide: in our Events Archive you can follow Slovenian film authors presented worldwide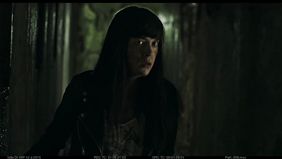 The Blade Production House was established in 2012, with its field of expertise spanning from the production of commercial ads and music videos to short and, as of recently, also feature films. While its commercial projects are fitted to the needs of its clients, its authorial output has a somewhat darker tone: mostly films from the horror and crime genre.
Following the success of theirs debut features Idle Running (V leru, 1999) and Bread and Milk (Kruh in mleko, 2001) Staragara was established as an independent non-profit cultural organisation in 2003 by filmmakers Janez Burger and Jan Cvitkovič. Although it is primarly focused on film production (its unorthodox films have won numerous international awards), Staragara also produces commercial spots, contemporary dance performances by the choreographer Magdalena Reiter and occasionally organises special dance events and programmes.
In 2016 Staragara co-produced Morten Traavik's Liberation Day (2016), a much lauded documentary about the Slovene rock band Laibach performing in North Korea.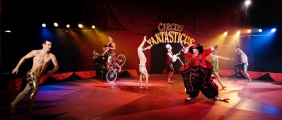 Upcoming events abroad
21 January to 30 January 2021


A long-feature Father by Srdan Golubović, coproduced by Vertigo, a short film Bits by Áron Horváth Botka, produced by A Atalanta, a documentary Antigone – How Dare We! by

Jani Sever

(Sever & Sever Production), Reconciliation by

Marija Zidar

(Vertigo) presented in a documentary fine cut section Last Stop Trieste, Orchestra by

Matevž Luzar

, produced by Gustav Film at the First Cut Lab', a producer

Matjaž Jerič

(Temporama Film Society) participating in the section Cold Open, and participation in coproduction meetings When East Meets West, supported by Slovenian Film Centre, at the Trieste Film Festival in

Trieste-Trst

,

Italy


programme organiser more
all upcoming events
Film web resources
Latest Entries
Subcategories
This category has the following 29 subcategories, out of 29 total.
Pages in category "Film"
The following 169 pages are in this category, out of 169 total.
2

6

A

B

C

D

E

F

F cont.

G

H

I

K

L

M

N

N cont.

O

P

R

S

T

V

Z
Media in category "Film"
The following 194 files are in this category, out of 194 total.