Category:Film
From Culture.si
Film from Slovenia Worldwide: in our Events Archive you can follow Slovenian film authors presented worldwide
Kosovelov dom was established in 1991 as a municipal public non-profit institution, a cultural centre for the Kras Region. It is named after Srečko Kosovel (1904–1926), the expressionist poet born in Sežana. The Kosovel Culture House is located in the town centre and is known locally as "the city within the city", having its own square, street and park as well as many spaces for presenting performing and visual arts and film.
The cinema is a member of the Art Cinema Network, which distributes selected high-quality films around Slovenia.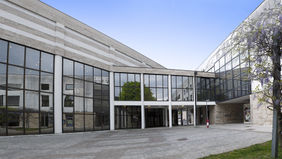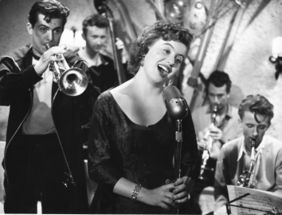 The Slovene Film Archives (SFA) is the central institution for the storage and protection of the Slovene national film heritage. It is a part of the main state archival institution, the Archives of the Republic of Slovenia. The SFA was founded on the basis of the legislation that classified film as archival material. Over the years it has collected and then technically processed more than 90 per cent of all the films produced in Slovenia. Its main task is to register, collect, maintain and protect film material and to introduce it to the public. Its collection comprises fiction, documentary, scientific and animation films, trailers, newsreels, adverts, and industrial and training films. It also holds a collection of screenplays, stills, and posters. The majority of the materials are accessible on prior request.
Current events abroad
15 November to 23 November 2019


The screenings of Oroslan, directed by

Matjaž Ivanišin

and produced by Staragara, in the Llendes section, at the Gijón International Film Festival in

Gijón

,

Spain


programme organiser

18 October to 14 December 2019


The solo exhibition The Pleasure of Expense by

Jasmina Cibic

, featuring an opening performance by the artist, supported by the Embassy of the Republic of Slovenia London, at

Cooper Gallery

,

University of Dundee

in

Dundee

,

United Kingdom


programme organiser
all events
Film web resources
Latest Entries
Subcategories
This category has the following 29 subcategories, out of 29 total.
Pages in category "Film"
The following 163 pages are in this category, out of 163 total.
2

A

B

C

D

E

F

F cont.

G

H

I

K

L

M

N

N cont.

O

P

R

S

T

V

Z
Media in category "Film"
The following 125 files are in this category, out of 125 total.