Category:Film
From Culture.si
In our Events Archive you can search for Film from Slovenia Worldwide
Ekran, Magazine for Film and Television was established in 1962 and is by far the most relevant Slovene film magazine of all time and also the one with the longest tradition. Throughout its history it has been a home for many generations of Slovene film critics as well as open towards foreign writers. Ekran is neither an academic magazine nor a commercially oriented popular magazine. In certain periods its orientation has slightly changed – from more academic to more popular – but Ekran has mostly retained its focus on providing a general overview of both the contemporary world film production – not only on "auteur" and independent cinema but also on mainstream cinema – and the recent developments in the film industry. Furthermore it has always watchfully followed current tendencies in film criticism, analysis and debates and in its most influential period – when Slavoj Žižek, Mladen Dolar, Zdenko Vrdlovec, and others introduced Lacanian concepts into film theory – it also promoted new ones.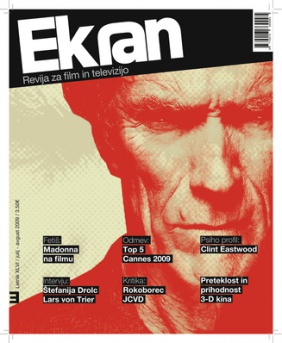 Kosovelov dom was established in 1991 as a municipal public non-profit institution, a cultural centre for the Kras Region. It is named after Srečko Kosovel (1904–1926), the expressionist poet born in Sežana. The Kosovel Culture House is located in the town centre and is known locally as "the city within the city", having its own square, street and park as well as many spaces for presenting performing and visual arts and film.
The cinema is a member of the Art Cinema Network, which distributes selected high-quality films around Slovenia.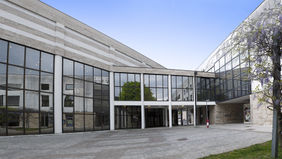 Film web resources
Latest Entries
Subcategories
This category has the following 29 subcategories, out of 29 total.
Pages in category "Film"
The following 163 pages are in this category, out of 163 total.
2

A

B

C

D

E

F

F cont.

G

H

I

K

L

M

N

O

P

R

S

T

V

Z
Media in category "Film"
The following 125 files are in this category, out of 125 total.