Category:Film
From Culture.si
Film from Slovenia Worldwide: in our Events Archive you can follow Slovenian film authors presented worldwide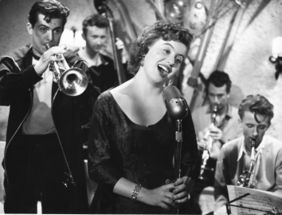 The Slovene Film Archives (SFA) is the central institution for the storage and protection of the Slovene national film heritage. It is a part of the main state archival institution, the Archives of the Republic of Slovenia. The SFA was founded on the basis of the legislation that classified film as archival material. Over the years it has collected and then technically processed more than 90 per cent of all the films produced in Slovenia. Its main task is to register, collect, maintain and protect film material and to introduce it to the public. Its collection comprises fiction, documentary, scientific and animation films, trailers, newsreels, adverts, and industrial and training films. It also holds a collection of screenplays, stills, and posters. The majority of the materials are accessible on prior request.
Film web resources
Latest Entries
Subcategories
This category has the following 29 subcategories, out of 29 total.
Pages in category "Film"
The following 162 pages are in this category, out of 162 total.
2

6

A

B

C

D

E

F

F cont.

G

H

I

K

L

M

M cont.

N

O

P

R

S

T

V

Z
Media in category "Film"
The following 132 files are in this category, out of 132 total.