Category:Venues
From Culture.si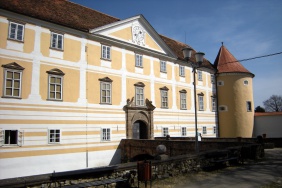 The Slovenska Bistrica Castle, first mentioned in 1313 as Burk Feistritz, stands in the old centre of Slovenska Bistrica town and is closely bound with the history of the town's development. To the west of the castle extends a park, originating from the 16th century. Both the castle and the park have been declared a cultural monument of state importance. Today the castle houses a museum with several collections and serves as the Slovenska Bistrica cultural centre.
A latecomer to the Metelkova mesto cultural complex, Menza pri koritu ("Canteen at the Trough") was established in 2000. Formally a youth club, it is actually a multi-purpose creative space, sometimes open throughout the day and offering a wide range of activities, featuring workshops, concerts, poetry evenings, film screenings and theatre performances. It can also be used as either practice grounds for musicians or as a place where one can actually get a cup of Turkish coffee.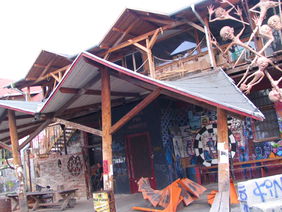 Year of establishment
Latest Entries
Subcategories
This category has the following 23 subcategories, out of 23 total.
Pages in category "Venues"
The following 363 pages are in this category, out of 363 total.
A

B

C

Č

D

E

F

G

H

I

J

J cont.

K

L

M

N

N cont.

O

P

R

S

Š

T

U

V

W

Y

Z

Ž
Media in category "Venues"
The following 244 files are in this category, out of 244 total.