Category:Venues
From Culture.si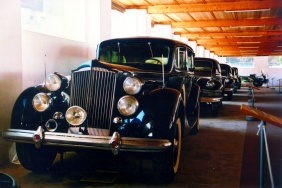 Founded in 1951, the Technical Museum of Slovenia (TMS) aims to to research, collect and exhibit Slovenia's technical heritage, as well as to protect the historically important technical buildings, installations and machines. Its collections (historically) elaborate on various topics such as cars, bicycles and other vehicles; the sawing, woodworking, textile and milling industries; printing and bookmaking; telecommunications services; and so on.
Aside from its core premises and collections, the museum also manages various satellites, including the Bogenšperk Castle, the Pantz Forester's Gravity Cableway, the Museum of Post and Telecommunications, and the Soteska Depot of Vehicles. It regularly joins the Museums on a Summer Night project.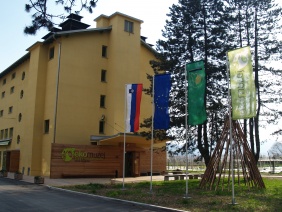 Slovenia grows 2–3 % of the world's hop crop, mainly in the Lower Savinjska Region where the hop-growing tradition dates back to the late 19th century. Originally the Hop Museum was established in the late 1950s through the combined efforts of the workers of the Kmetijski Kombinat ("Agricultural Combine") in Žalec, the Institute for Beer Brewing and Hop Growing, the Municipality of Žalec and the Tourist Association of Žalec. Until 1990 the collection was housed in Savin House and then moved to the premises of the Hmezad Export-Import Company.
In 2009 the museum was renamed to Eco-Museum of Hop-Growing and Brewing Industry in Slovenia and opened in the former hop drying facility in Žalec. Its interactive display presents the history of hop-growing and features old machines for processing hops, drying shafts, photographs, local hop species and hop packaging. The collection is rooted in the legacy of the local families whose lives have been connected with hop-growing.
Year of establishment
Latest Entries
Subcategories
This category has the following 22 subcategories, out of 22 total.
Pages in category "Venues"
The following 355 pages are in this category, out of 355 total.
A

B

C

Č

D

E

F

G

H

I

J

J cont.

K

L

M

N

N cont.

O

P

R

S

Š

T

U

V

W

Y

Z

Ž
Media in category "Venues"
The following 223 files are in this category, out of 223 total.