Category:Venues
From Culture.si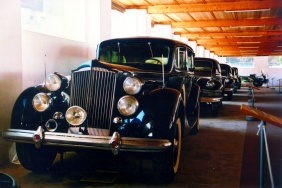 Founded in 1951, the Technical Museum of Slovenia (TMS) aims to to research, collect and exhibit Slovenia's technical heritage, as well as to protect the historically important technical buildings, installations and machines. Its collections (historically) elaborate on various topics such as cars, bicycles and other vehicles; the sawing, woodworking, textile and milling industries; printing and bookmaking; telecommunications services; and so on.
Aside from its core premises and collections, the museum also manages various satellites, including the Bogenšperk Castle, the Pantz Forester's Gravity Cableway, the Museum of Post and Telecommunications, and the Soteska Depot of Vehicles. It regularly joins the Museums on a Summer Night project.
The Tomaž Šalamun Poetry Centre is simultaneously a library, memorial room, study facility and multipurpose event space dedicated to poetry and literature. It was established in 2016, 2 years after the departure of possibly the most influential contemporary Slovene poet, Tomaž Šalamun (1941–2014). The poetry centre contains his entire book collection, donated posthumously by his wife.
Stationed at the premises of the Public Fund for Cultural Activities in the centre of Ljubljana, the centre itself was designed by Dekleva Gregorič Arhitekti.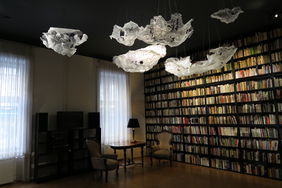 Year of establishment
Latest Entries
Subcategories
This category has the following 23 subcategories, out of 23 total.
Pages in category "Venues"
The following 369 pages are in this category, out of 369 total.
A

B

C

Č

D

E

F

G

H

I

J

J cont.

K

L

M

N

N cont.

O

P

R

S

Š

T

U

V

W

Y

Z

Ž
Media in category "Venues"
The following 253 files are in this category, out of 253 total.