Category:Venues
From Culture.si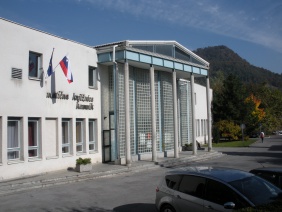 Established in 1949 following the merger of two libraries, the Kamnik Public Library, covers the municipalities of Kamnik and Komenda. It runs branches in Komenda and Šmarca, a bookmobile, and mobile library material collections at nursing homes. In 2015 the library was renamed as France Balantič Public Library Kamnik.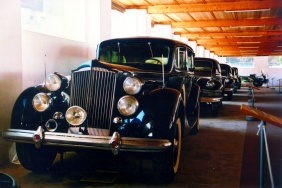 Founded in 1951, the Technical Museum of Slovenia (TMS) aims to to research, collect and exhibit Slovenia's technical heritage, as well as to protect the historically important technical buildings, installations and machines. Its collections (historically) elaborate on various topics such as cars, bicycles and other vehicles; the sawing, woodworking, textile and milling industries; printing and bookmaking; telecommunications services; and so on.
Aside from its core premises and collections, the museum also manages various satellites, including the Bogenšperk Castle, the Pantz Forester's Gravity Cableway, the Museum of Post and Telecommunications, and the Soteska Depot of Vehicles. It regularly joins the Museums on a Summer Night project.
Year of establishment
Latest Entries
Subcategories
This category has the following 23 subcategories, out of 23 total.
Pages in category "Venues"
The following 374 pages are in this category, out of 374 total.
A

B

C

Č

D

E

F

G

H

I

J

K

L

M

N

N cont.

O

P

R

S

Š

T

U

V

W

Y

Z

Ž
Media in category "Venues"
The following 249 files are in this category, out of 249 total.