Category:Venues
From Culture.si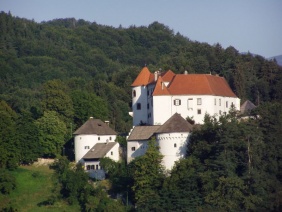 Housed in Velenje Castle, the Velenje Museum is a public cultural institution which collects, documents and preserves the cultural heritage of Velenje and the Šaleška Valley. Its diverse collections are displayed in eleven thematic exhibitions and offer an insight into a vast range of historical periods and phenomena including prehistoric times and the remains discovered in the Šaleška Valley from 2 types of mastodons; the development of the modern mining town of Velenje during Socialism; the internationally important African collection of masks, puppets and other objects gathered by František Foit; Baroque church art; the modern paintings of Lojze Perko; contemporary art from the Gorenje Art Collection; authentic interiors from the 1930s, and other ethnological reconstructions of the characteristic vernacular heritage of the Šaleška Valley.
The museum also manages the Kavčnik and Gril homesteads, WWII memorial rooms at Topolšica and Graška gora, the Museum of the Leather Industry in Slovenia, and the so called House of Minerals.
The architectural complex of Križanke is one of the most popular (as well as most prestigious) open-air venues for performing arts in Ljubljana. It was created by Jože Plečnik in the 1950s within the abandoned former monastery especially for the Ljubljana Festival. With the major events held on its Open-air Stage, other Križanke venues include the amphitheatre-like southern courtyard with its vast retractable canopy, the Baroque-style Križanke Church, the Knight's Hall (Viteška dvorana) and the co-called "Infernal Courtyard" (Peklensko dvorišče).
Today the venue is managed by the Festival Ljubljana Public Institute and is available for hire. Part of the former monastery premises is occupied by the Secondary School for Design and Photography.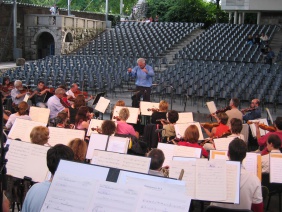 Year of establishment
Latest Entries
Subcategories
This category has the following 22 subcategories, out of 22 total.
Pages in category "Venues"
The following 357 pages are in this category, out of 357 total.
A

B

C

Č

D

E

F

G

H

I

J

J cont.

K

L

M

N

N cont.

O

P

R

S

Š

T

U

V

W

Y

Z

Ž
Media in category "Venues"
The following 223 files are in this category, out of 223 total.