Category:Music
From Culture.si
In our Events Archive you can search for Music from Slovenia Worldwide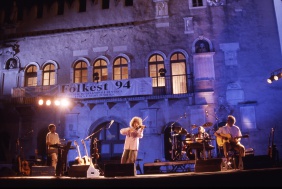 Folkest Festival is a world music festival held in Friuli-Venezia Giulia, Veneto (Italy), Carinthia (Austria), and Istria (Slovenia and Croatia) under the sponsorship of UNESCO. It was launched in 1979 at San Daniele del Friuli by a group of young cultural entrepreneurs, journalists, and musicians, initially to provide a meeting point for avant-garde folk music movements, but it later developed new formulas and experiments (stages, seminars, screenings, new itineraries) and new names.
In Slovenia the festival takes place in the city of Koper-Capodistria and at Hrvatini-Crevatini and in total with the other events held in Fruili and Carinthia attracts 50,000 visitors and numerous foreign journalists every year.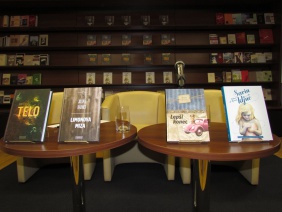 Arsem Agency was established in 2009 with a view to organising and promoting various cultural projects, be them musical, theatrical, or literary in nature. Its activities were later further expanded to the field of publishing, now they focus on music education.
Music web resources
Latest Entries
Subcategories
This category has the following 28 subcategories, out of 28 total.
Pages in category "Music"
The following 516 pages are in this category, out of 516 total.
1

A

B

C

Č

D

(

E

F

G

H

I

I cont.

J

K

L

M

N

O

P

P cont.

R

S

Š

T

U

V

W

Y

Z

Ž
Media in category "Music"
The following 376 files are in this category, out of 376 total.