Category:Music
From Culture.si
In our Events Archive you can search for Music from Slovenia Worldwide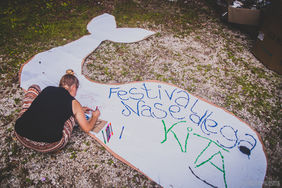 Priding itself on being the only festival in the world dedicated to beached whales, the Beached Whale Festival (Festival nasedlega kita) is a laid back and at the same time very creative and upbeat summer music festival presenting curious new music to the region. It was established by the local youth as a response to the lethargic period of summer holidays in the city of Velenje and was launched in 2009. It takes place at Škale Lake (Škalsko jezero) near Velenje.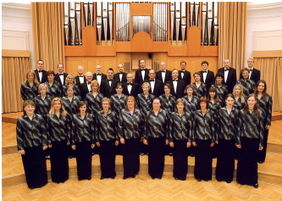 Consortium Musicum Ljubljana is the largest non-professional mixed choir in Slovenia specialising in the performances of vocal-instrumental music. The choir is able to study new programmes very quickly and prepares more than 10 different programmes in a year. It performs regularly with both symphonic orchestras – Slovene Philharmonic and RTV Slovenia Symphony Orchestra.
Music web resources
Latest Entries
Subcategories
This category has the following 28 subcategories, out of 28 total.
Pages in category "Music"
The following 458 pages are in this category, out of 458 total.
1

.

A

B

C

Č

D

E

F

G

H

I

I cont.

J

K

L

M

N

O

P

P cont.

R

S

Š

T

U

V

W

Y

Z

Ž
Media in category "Music"
The following 456 files are in this category, out of 456 total.