Category:Music
From Culture.si
In our Events Archive you can search for Music from Slovenia Worldwide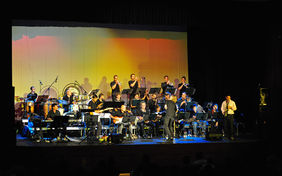 Although Big Band KK has existed since the eighties (and was formerly know as Big Band Krško), it was practically and formally established in 1994, when Aleš Suša took over as the band's leader and conductor. Playing various kinds of music, from swing and Latin to fusion and jazz-rock, the band has long been one of the better non-professional big bands in the region and a number of successful instrumentalists have embarked from under its wings. Still, the band's musical high point was the 2013 release of its first album titled Depeched, on which it present covers of seven Depeche Mode songs. The album has garnered an unexpectedly positive response from critics and listeners, which led to the band's invitation to play on the festival Jazz Montreux, a rare feat for Slovene musicians.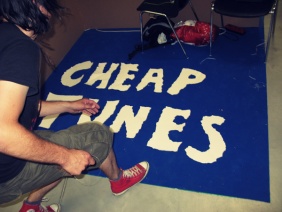 Cheap Tunes Records was established in 2008 as a D-I-Y CD-R and copyleft netlabel, which releases records available as hard copies and at the Internet Archive as free down-loadable items. The label is run by a collective of friends who call themselves music lovers and share a common passion for creating music. The collective also helps with organising concerts, promotion, technical support and branding under the label Cheap Tunes Records.
So far, the label has released records by the bands New Wave Syria, Nikki Louder, Barely Modern, and other quite young artists that have refreshed the music scene in Slovenia.
Subcategories
This category has the following 28 subcategories, out of 28 total.
Pages in category "Music"
The following 479 pages are in this category, out of 479 total.
1

A

B

C

Č

D

E

F

G

H

I

I cont.

J

K

L

M

N

O

P

P cont.

R

S

Š

T

U

V

W

Y

Z

Ž
Media in category "Music"
The following 404 files are in this category, out of 404 total.