Category:Music
From Culture.si
In our Events Archive you can search for Music from Slovenia Worldwide
The Slovene Musicological Society was established in 1992 with the primary aim to actively participate in the work of different musicological and musical institutions from Slovenia and Europe. It is the only professional Slovene association which unites all musicologists and professional musicians. It comprises four sections: the ethnomusicological section, the section for the theory of music, the section for the history of the Slovene music, and the student's section.
The Slovene Musicological Society prepares scientific conferences, lectures of Slovene-based and foreign musicologists, educational modules, and public debates. In addition, to regularly publishing its own bulletin, the society also publishes a series called Varia Musicologica comprised of six titles. It also bestows the Mantuani Award.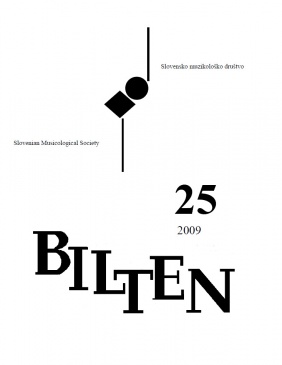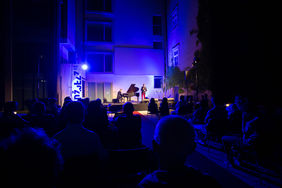 The Džjezz Festival was launched in 2009 in Celje by the then newly opened House of Culture Celje. Built on the legacy of the regular jazz concerts that the city of Celje had been hosting until then (and, now under the name Džjezz do it in Art kino Metropol Celje, still is), the festival is meant to broaden the scope of musical concerts in Celje and to facilitate further creative developments in the region. While the core concerts of the festival currently take place in the so-called Lapidarium at the bank of the Savinja River, that space is only temporary, as the location of the festival and its additional programme changes regularly. Until now, the festival has been presented throughout the city and hosted by a number of different venues.
Subcategories
This category has the following 28 subcategories, out of 28 total.
Pages in category "Music"
The following 516 pages are in this category, out of 516 total.
1

A

B

C

Č

D

(

E

F

G

H

I

I cont.

J

K

L

M

N

O

P

P cont.

R

S

Š

T

U

V

W

Y

Z

Ž
Media in category "Music"
The following 376 files are in this category, out of 376 total.