Category:Music
From Culture.si
In our Events Archive you can search for Music from Slovenia Worldwide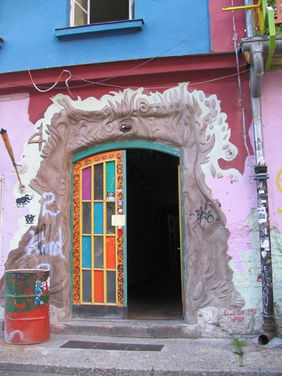 Situated in Metelkova mesto Autonomous Cultural Centre, the army barracks-turned-cultural complex located in the centre of Ljubljana, Klub Channel Zero is run by the non-governmental organisation KUD Channel Zero (arts and culture association), which has been active in the field of independent culture since 1993. Today, Channel Zero represents an important stage for alternative music concerts and is the primary clubbing venue in the Metelkova complex.
Since 2000 the Jazzinty International Music Workshop and Festival has been taking place every August at the LokalPatriot club in Novo mesto.
Foreign jazz musicians and pedagogues are invited every year to run the workshops and to play at the festival. These jazz events have become one of the main international musical events in the region of Dolenjska. In spite of rather conventional musical programming there's also a space for more progressive performers, teachers, and concerts. The Jazzon Award is bestowed every year.
The Jazzon Alpe-Adria competition is open for the composers from Slovenia, Austria and Croatia.
Music web resources
Latest Entries
Subcategories
This category has the following 28 subcategories, out of 28 total.
Pages in category "Music"
The following 479 pages are in this category, out of 479 total.
1

A

B

C

Č

D

E

F

G

H

I

I cont.

J

K

L

M

N

O

P

P cont.

R

S

Š

T

U

V

W

Y

Z

Ž
Media in category "Music"
The following 404 files are in this category, out of 404 total.