Category:Music
From Culture.si
In our Events Archive you can search for Music from Slovenia Worldwide
Established in 1997 at Metelkova mesto Autonomous Cultural Centre, KUD Mreža (meaning KUD Network) is carrying out a rather wide range of cultural programmes, from running art galleries and promoting concerts, to mediating information on funding opportunities and managing an archive of press clippings and other materials regarding Metelkova mesto.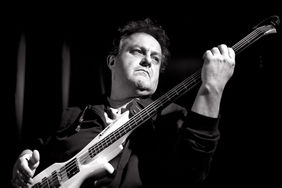 Established in 1987, Lolita is a veteran Ljubljana jazz band with a marked looseness concerning their line-up as well as their musical orientation. Throughout more than a dozen albums and numerous live shows and projects they have flexed their jazz foundation into many other fields, especially rock, ethno and free improvisation. They themselves say it's a "HiEnergy Turbo Porno Minimal SugarFree Pop Funky Overdrive Ethno Broootaal HardGroovie NuJawzz kind" of music. And even though change is the only musical direction they follow, they still have a distinctively trademark sound to themselves: a free floating, sometimes laid back, yet more often energetic, groove.
Their musical flexibility is very much defined by their ever-evolving line-up. As musicians have come (and gone) their own musical visions and preferences have kept the band's sound fresh even after more than a quarter of a century.
Subcategories
This category has the following 28 subcategories, out of 28 total.
Pages in category "Music"
The following 512 pages are in this category, out of 512 total.
1

A

B

C

Č

D

(

E

F

G

H

I

I cont.

J

K

L

M

N

O

P

P cont.

R

S

Š

T

U

V

W

Y

Z

Ž
Media in category "Music"
The following 384 files are in this category, out of 384 total.