Plečnik heritage
From Culture.si
---
Plečnik House
In 2015 the architect's well-preserved iconic house was renovated by the Museum and Galleries of Ljubljana. Thus, the Plečnik Collection museum was extended with an exhibition premises and a study centre. During his lifetime Plečnik refurbished his home with his typical spirit of research and asceticism, experimenting with different combinations of materials and constructions. Indeed, in 1924 he adapted the old house, adding a circular tower. The authentic interiors are preserved just as Plečnik created them, with his own original design of furniture and many small objects. Later when Plečnik laid out his garden he placed in it a column from Ljubljana's Cobbler's Bridge and a beehive.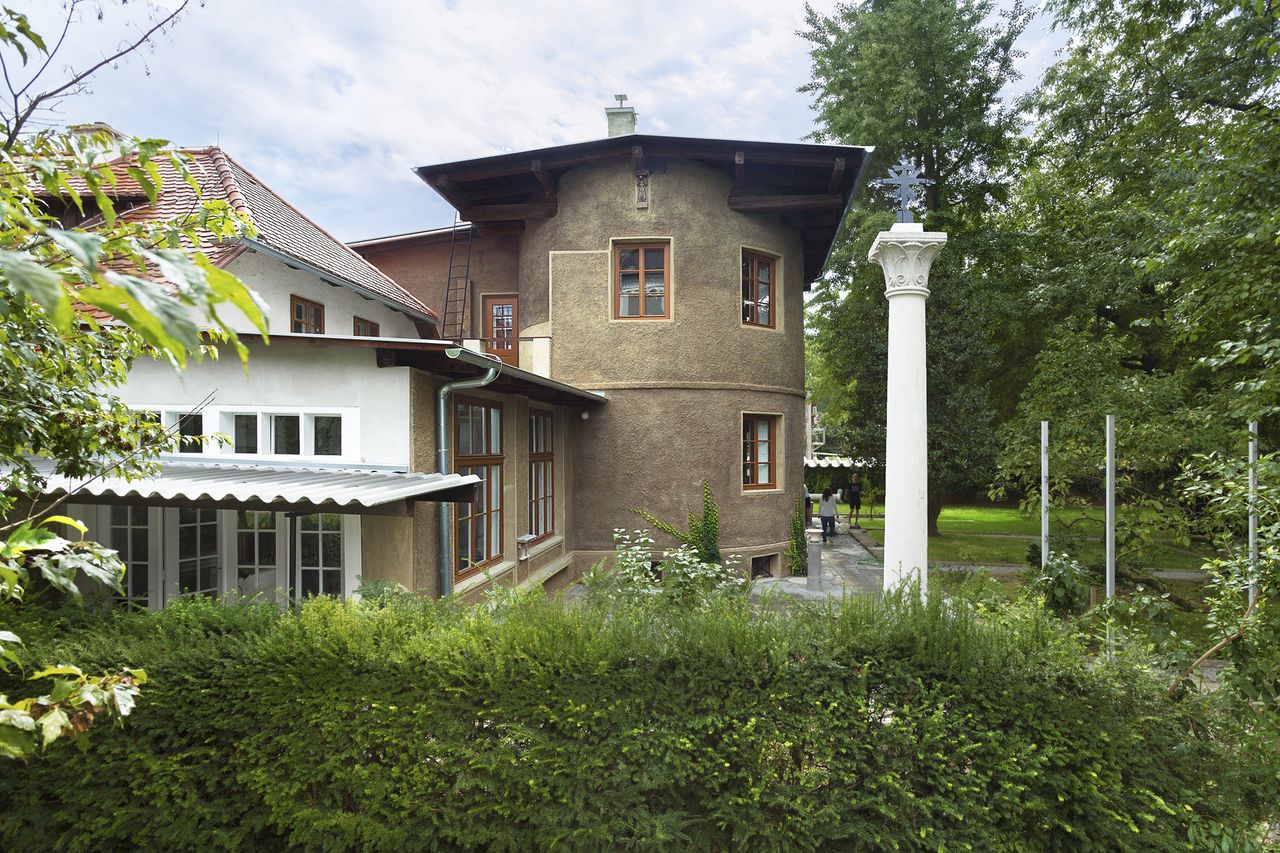 The architect Jože Plečnik moved to a single-storey house at Karunova Street 4 in Ljubljana's Trnovo district in 1921, and extended it with a cylindrical tower in 1924. Plečnik House exterior, renovated in 2015.
The Plečnik's urban planning and architectural works are being nominated for inscription onto the UNESCO World Heritage List, under the title The timeless, humanistic architecture of Jože Plečnik.
External links
Articles in category "Plečnik heritage"
The following 8 pages are in this category, out of 8 total.
Media in category "Plečnik heritage"
The following 34 files are in this category, out of 34 total.