Arrea Architecture
From Culture.si
Work
The two main elements of Arrea projects are 'light' and 'communication', both clearly legible in their architecture. Their works emphasise the freedom of open spaces, often softening the borders between the interior and the exterior, letting one flow into another.
Some of the 'older' projects include the renovation of the Koroška Central Library, a daytime chapel in the cellar of the Franciscan monastery in Ljubljana, and a renovation of the Villa Ventrelli Complex, a project made in cooperation with Robert Potokar from Ravnikar-Potokar Architecture Bureau and Ana Kučan from Studio AKKA. In 2010 Arrea designed the first low-energy wooden youth hostel in Slovenia, called "Punkl" and managed by the Youth Cultural Centre in the Municipality of Ravne na Koroškem.
Of their more recent interventions one might mention the Vetrinj Mansion, the Švicarija Art Centre and especially the much celebrated renovation of the Plečnik House. Given that Jože Plečnik (1872–1957) is considered to be – historically speaking – the most important Slovene architect and that his abode was in a way also his research polygon, this was both a prestigious and delicate enterprise. The subsequent awards convincingly prove the bureau was more than up to the task.
In 2016 the Architectural Gallery DESSA run an exhibition on the architecture of Maruša Zorec and her bureau.
Awards
In 2009 Arrea Architecture received the Plečnik Award for their take on the outdoor altar in Brezje, adjacent to the Basilica of Mary, Help of Christians.
In 2010 Maruša Zorec and Matjaž Bolčina received the Piranesi Award for the renovation of the Vetrinje Mansion (Naskov dvorec), where the seat of the Maribor, European Capital of Culture 2012 was stationed and which is now the Vetrinjski dvor cultural centre. In 2011 the Plečnik Medal was bestowed upon the authors of this same project.
In 2012 the Prešeren Foundation Award was granted to Maruša Zorec and her team for the project Grajska pristava, a subtle renovation of one of the buildings that comprise the Ormož Castle.
The 2015 Plečnik House renovation earned Arrea Architecture the Plečnik Medal 2016, the Piranesi Award 2016, and the nomination for the Mies van der Rohe Award 2017. The newly founded museum itself was also subject of various awards and prizes.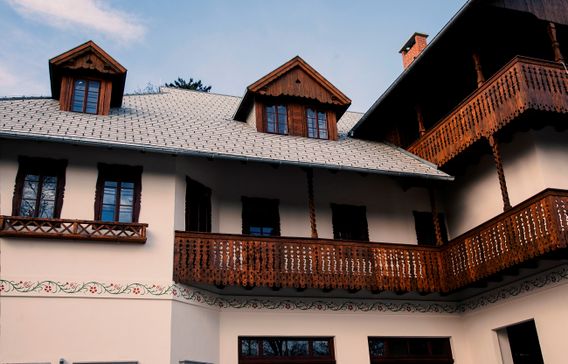 Background
As a professor at the Faculty of Architecture, University of Ljubljana, Maruša Zorec was for several years assistant to Vojteh Ravnikar, who influenced her way of working and perceiving architecture. Furthermore she admires the work of Slovene architects Edvard Ravnikar and Oton Jugovec.
See also
Some of the renovation projects
External links
Gallery