Arrea Architecture
From Culture.si
Projects
Arrea has carried out a number of renovation projects throughout Slovenia, including the Koroška Central Library, a chapel in the cellar of the Franciscan monastery in Ljubljana, and the Villa Ventrelli Complex (in cooperation with Robert Potokar from Ravnikar-Potokar Architecture Bureau and Ana Kučan from Studio AKKA).
In 2015, the firm undertook the awesome task of renovating the former home of Slovenia's greatest architect, Jože Plečnik, which currently houses a museum dedicated to his life and work. The resulting space, with its subtle interplay of light and wood, was awarded the architect's namesake award, a tacit acknowledgement that they had succeeded in honouring Plečnik's legacy in a modern, relevant way.
Arrea Architects have also applied their approach to new designs, such as the building of the College of Catering and Hospitality in Maribor (2015) and the entrance pavilion of the Voljči Potok Arboretum in Domžale (2017).
Awards
In 2009, Arrea Architecture received the Plečnik Award for their interpretation of the outdoor altar in Brezje, adjacent to the Basilica of Mary Help of Christians.
In 2010, Maruša Zorec and Matjaž Bolčina received the Piranesi Award for their renovation of the Vetrinje Mansion. The building that served as the head office for the Maribor, European Capital of Culture 2012 now houses the Vetrinjski dvor cultural centre. The following year the project was also awarded the Plečnik Medal.
In 2012, the Prešeren Foundation Award was granted to Maruša Zorec and her team for the Grajska pristava project, a subtle renovation of one of the buildings of the Ormož Castle.
The Plečnik House renovation earned Arrea Architecture the Plečnik Medal and the Piranesi Award in 2016, The following year the project was nominated for the Mies van der Rohe Award. The museum located in the house has also received numerous awards in its field.
In 2016, the Architectural Gallery DESSA held an exhibition of the architecture of Maruša Zorec and her firm.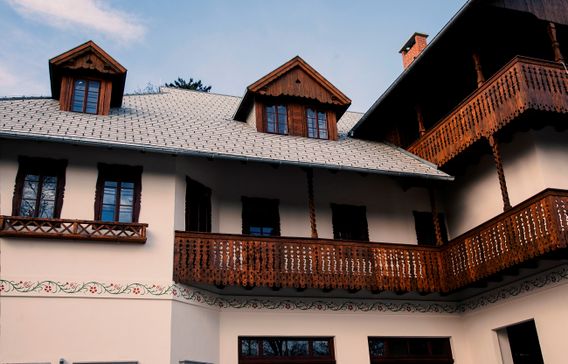 Background
As a professor at the Faculty of Architecture, University of Ljubljana, Maruša Zorec was an assistant to Vojteh Ravnikar, who influenced her way of working and perceiving architecture. She also admires the work of Slovenian architects Edvard Ravnikar and Oton Jugovec.
See also
Collaborators, affiliations
Awards received
A selection of renovation projects
External links
Gallery