Studio AKKA
From Culture.si
Work
Some of the most visible and commended works in designing the outdoors by AKKA are the Nordic Centre Planica (done in a consortium with A.biro and STVAR Architects), the Sports Park Stožice (yet unfinished, worked upon with SADAR + VUGA Architects) and the National Football Association Headquarters project (a partnership with ARK Arhitektura Krušec).
AKKA also partnered with Arrea Architecture in designing the outdoor areas for the Švicarija Art Centre, the Koroška Central Library and the multiple awards and mentions winning Plečnik House.
Some other AKKA's memorable public landscapes include the Ledina kindergarten playground in Ljubljana, the Harbour Street Park in Koper and the Ob Rinzi Elementary School in Kočevje.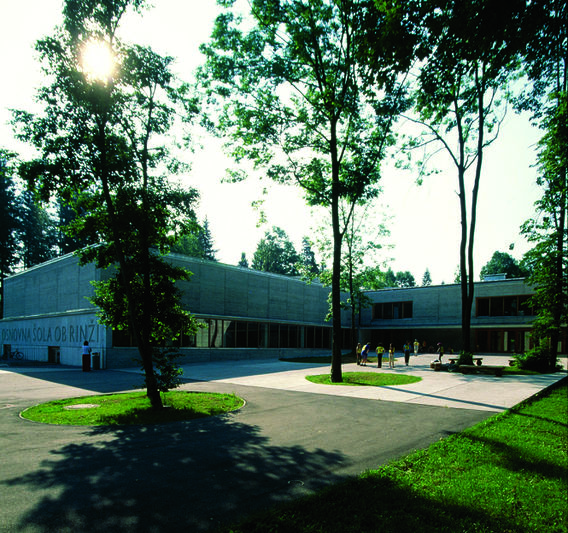 Exhibitions
Together with studiobotas, AKKA Studio presented Slovenia at the 12th Architecture Biennial in Venice with the All Shades of Green project produced by the Museum and Galleries of Ljubljana featuring the urban space as a playscape, a place for communication for its inhabitants. The playground built with elements of landscape design interacted with the urban space in front of the A+A Gallery, Venice.
Their work has also been exhibited abroad, as for example in 2017 within the series of The Chair of Excellence Adalberto Libera (La Cattedra d'eccellenza Adalberto Libera) events in Trento, Italy (AKKA's co-founder Ana Kučan also lectured here for a semester).
See also
Some project-partner bureaus
External links
Gallery