Studiobotas
From Culture.si
Contact

studiobotas
Komenskega 22, SI-1000 Ljubljana
Boštjan Botas Kenda, Graphic Designer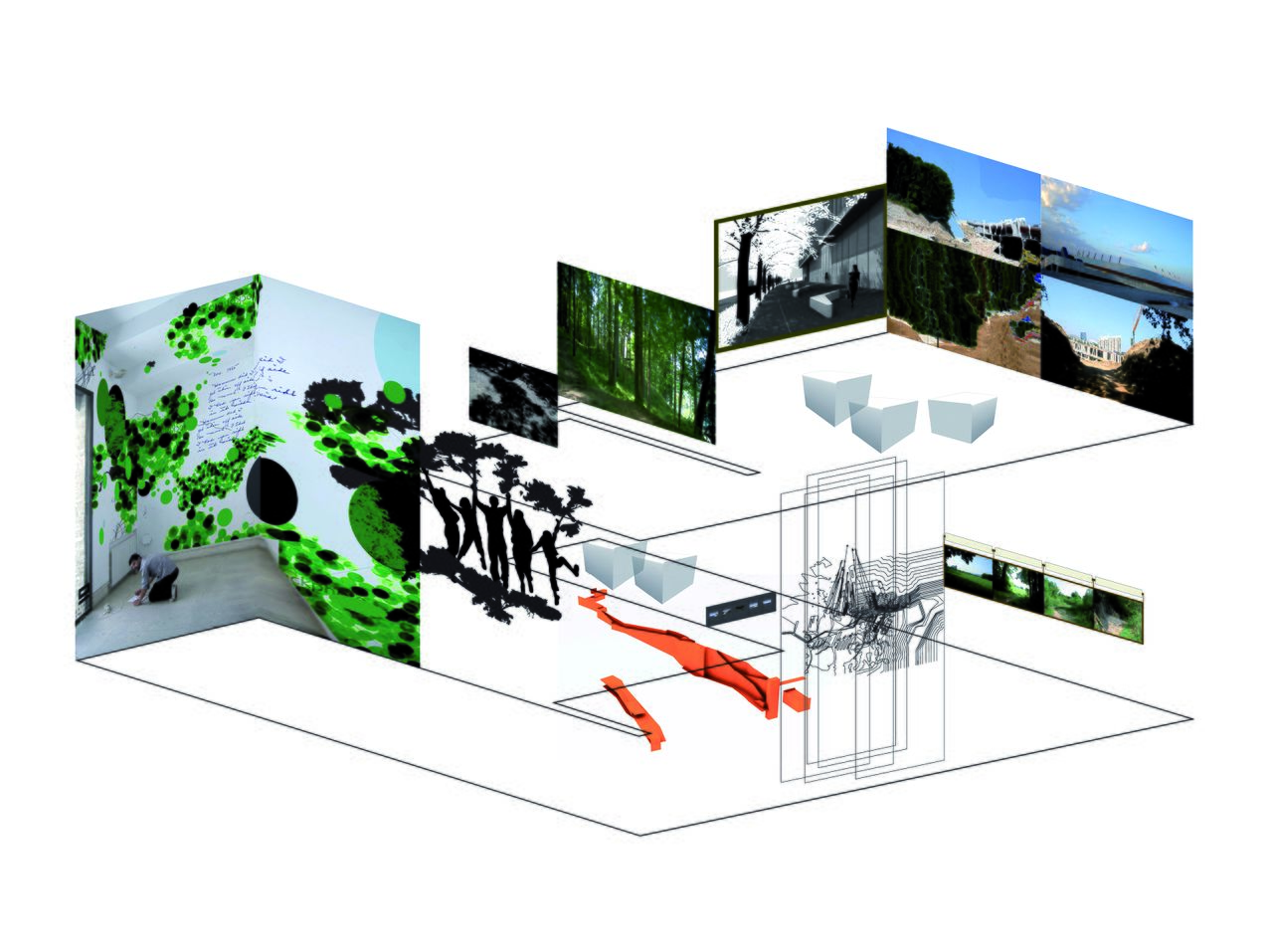 Layout for All Shades of Green exhibition by Studio AKKA, designed by Studiobotas for the 12th Architecture Biennale in Venice, 2010.
Studiobotas are Boštjan Botas Kenda and Primož Fijavž. The communication and graphic design activities of studiobotas focus on the letter as a visual sign, the book as a group of visual facts, and the city as a system of identities. The studio specialises in graphic design of public spaces, editorial graphic design, corporate identity, exhibition design and organising and monitoring workshops. Studiobotas has designed the corporate identity for some of the leading Slovene companies and studios, including ELES, the world-renowned Hiša Franko, Bar Maček (Ljubljana), Trimo, Arcadia, SADAR + VUGA Architects and Scapelab.
Produced by the Museum and Galleries of Ljubljana, studiobotas and Studio AKKA presented Slovenia at the 12th International Architecture Biennial in Venice with the All Shades of Green project. The playground built with elements of landscape design interacted with the urban space in front of the A+A Gallery, Venice.
Works
Some of the many works produced by Studiobotas included the design of the exhibition Architects France and Marta Ivanšek produced by Trajekt and showcased at the Museum of Modern Art in spring 2010, the original graphic design for the Amfiteater Journal, the wine label design (IAQUIN, Bužinel), and website design for the Institute for Spatial Policies.
Awards
Studiobotas has won numerous awards, many of them for publication design.
In 2017, the studio (in co-operation with Trash Design, Plan B, Bruto, and ProstoRož) received the Golden Pencil Award for the project RCERO Ljubljana (Snaga Ljubljana), bestowed upon them by the Chamber of Architecture and Spatial Planning of Slovenia (ZAPS).
At the Slovene Book Fair in 2009, the studio received the Best Book Design Award for the book Knjiga by Jani Kovačič in the category Fiction, and the book Zakladi Slovenije by Matjaž Kmecl and Joco Žnidaršič in the category Monographs. The design for the series of books Gostosevci, and the design for the Federacija Institute visual identity were both granted an Honorable Mention at the 4th Biennial of Slovene Visual Communications.
External links
Gallery