Category:Design
From Culture.si
In our Events Archive you can search for Design from Slovenia Worldwide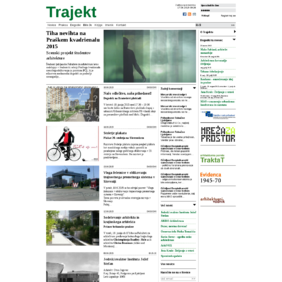 Since it was launched in 2003 Trajekt.org has become the most popular and most up-to-date source of information about architecture, spatial planning, and urban affairs in Slovenia. The website developed by TrajekT, Institute for Spatial Culture aims to encourage a sound and argued democratic discourse about different projects in Slovenian cities and rural areas.
Trajekt online is open to anybody interested in publishing news, articles and photos related to spatial culture, life in built environments, architecture, landscape architecture, town planning, design, and related matters. Comments on the national and municipal policies regarding architecture and planning, critics of the projects, and news about architectural events are published on the Internet and sent to subscribers every 2nd week.
The portal contains an online archive of interesting contributions and projects like Architectural Guide, as well as databases of architecture studios, magazines, and organizations.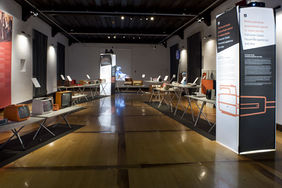 Simultaneously being an organisational vehicle for dancers, designers, architects and musicians, the Pekinpah Association is a rather curious production house. Established in 2007 and based in Ljubljana, its main activities feature contemporary dance production; publishing and presenting theoretical and practical reflections on design; and managing the musical band Silence. The association produces performances and exhibitions, organises lectures and congresses, and publishes research into new media and information practices.
It is an eminently international enterprise in all of these respects, regularly performing, lecturing or collaborating abroad. Among its many activities is the Spider project, not only an annual festival but also a transnational artistic network.
Subcategories
This category has the following 25 subcategories, out of 25 total.
D

D cont.

D cont.

F

G

I

P
Pages in category "Design"
The following 85 pages are in this category, out of 85 total.
A

B

C

D

E

F

G

H

I

J

K

L

M

N

N cont.

O

P

R

S

T

U

V

Z
Media in category "Design"
The following 145 files are in this category, out of 145 total.