Category:Design
From Culture.si
In our Events Archive you can search for Design from Slovenia Worldwide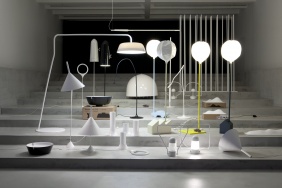 First introduced to the Slovene public at the Month of Design in 2007, the contemporary lighting manufacturer Vertigo Bird has become an internationally renowned Slovene-based brand, known for its quality and timeless design, flexibility and energy efficiency. Vertigo Bird works in close cooperation with various Slovene and international design companies and individual designers, Bevk Perović Arhitekti, SADAR + VUGA Architects, and Nika Zupanc among them.
The brand's most recognisable motif and also its official logo designed by LUKS Studio represents the company's motto: "Unpredictably elegant + unexpectedly functional."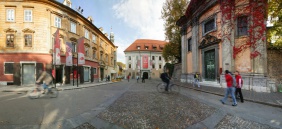 In 2009 the City Museum of Ljubljana and the City Art Gallery Ljubljana merged into a new public institute called the Museum and Galleries of Ljubljana (MGML). The merger was part of the Municipality of Ljubljana's cultural development plans for 2008–2011, endorsed in June 2008.
all events
Design web resources
Latest Entries
Subcategories
This category has the following 25 subcategories, out of 25 total.
D

D cont.

D cont.

F

G

I

P
Pages in category "Design"
The following 89 pages are in this category, out of 89 total.
A

B

C

D

E

F

G

H

I

J

K

L

M

N

O

P

R

S

T

U

V

Z
Media in category "Design"
The following 138 files are in this category, out of 138 total.