Bevk Perović Arhitekti
From Culture.si
Contact
Bevk Perović Arhitekti d.o.o.
Dunajska 49, SI-1000 Ljubljana
Work
The firm's most renowned architectural projects include several larger (mostly non-profit) housing incursions, most of them in various neighbourhoods of Ljubljana (throughout the years they were commissioned to design 3 separate quarters just in the Polje district). Their Nove Poljane housing project earned them the Plečnik Award in 2007 and the Sotočje housing in the city of Kranj was nominated for the Mies van der Rohe award in 2011.
The Student Housing at Poljanska cesta, at the edge of the Ljubljana city centre, is another well-received project, and one of several education-related works designed by the firm. Other such works include the Ob Rinži Elementary School in Kočevje (Piranesi Award winner 2003) and the Faculty of Mathematics, the University of Ljubljana (awarded the Mies van der Rohe Emerging Architect Special Mention, 2007).
Private houses and villas are the standard fare of Bevk Perović, with several highly visible projects receiving praise from both experts and the general community: the Prule apartment building (a stack of 3 open-plan apartments in Ljubljana) (nominated for the Mies van der Rohe award in 2017); the Royal Netherlands Ambassador's Residence (nominated for the award in 2004); and their House D project (presented in the video below).
Construction on a new art museum designed by Bevk Perović in Wiener Neustadt, Austria, was completed in 2019. The extensive project involved the restoration of a medieval fortress, to which an outbuilding and a multi-purpose exhibition hall were added. It was not the firm's first foray into art-related structures, having renovated Ravnikar's Moderna galerija (MG) in Ljubljana in 2009.
Awards
Bevk Perović's most prestigious award to date is probably the Mies van der Rohe Emerging Architect Special Mention, which the firm won in 2007. In Slovenia, the pinnacle of excellence is represented by the Prešeren Foundation Award, which was bestowed upon the firm for their achievements in the 2002–2004 period.
Other awards include the Kunstpreis Berlin – Förderungspreis Baukunst (2006), several Plečnik Awards and Prizes (the most important architectural award in Slovenia), the Golden Pencil Award and the Piranesi Award. Bevk Perović has also won numerous prizes at competitions for designs, with some of their projects awaiting completion.
In 2009, their collaboration with lighting manufacturer Vertigo Bird (the Slim Model light) earned them the Red Dot Design Award.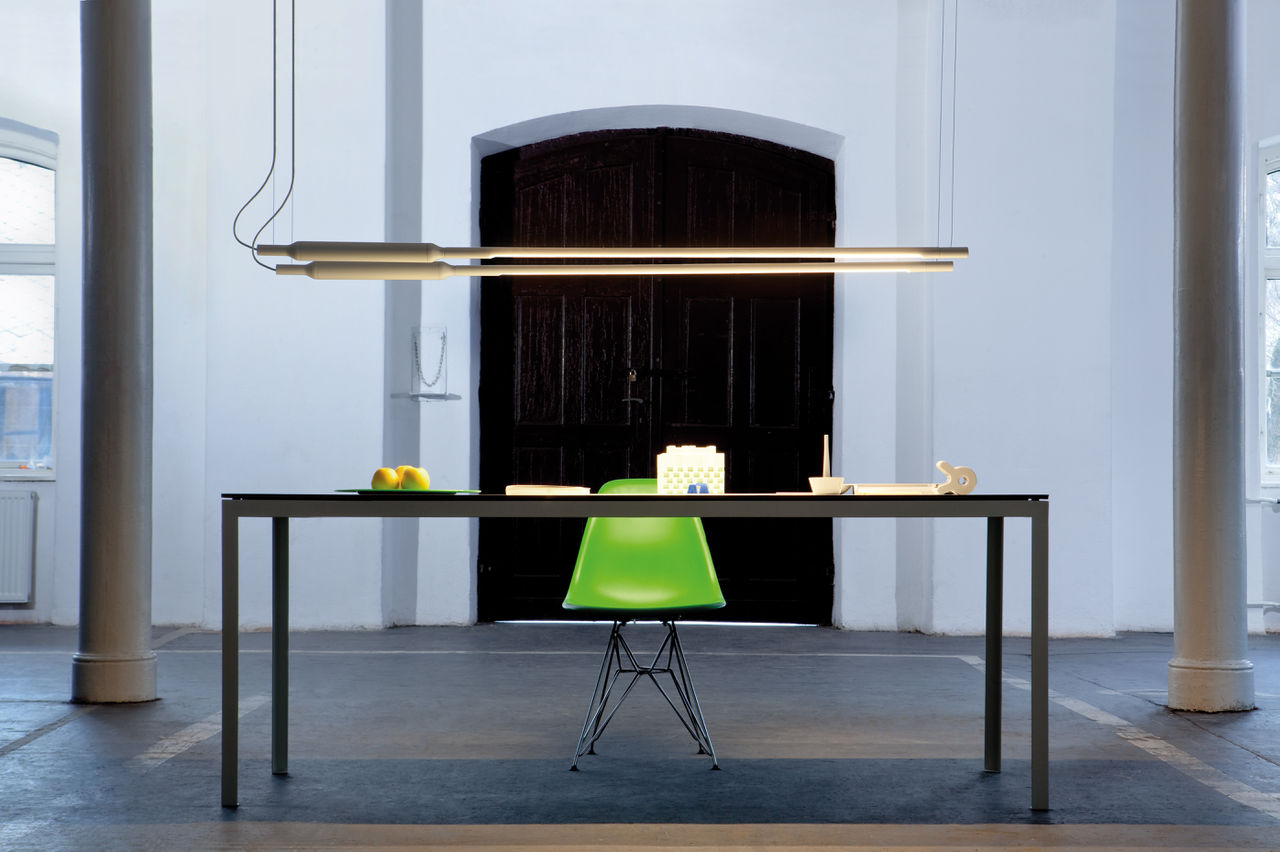 Slim, 2008
Background
Matija Bevk graduated from the Faculty of Architecture, University of Ljubljana in 1999. Vasa J. Perović graduated from the Faculty of Architecture in Belgrade in 1992 and finished his Master's degree at the Berlage Institute of Architecture in Amsterdam.
For a time, the office also ran the T5 Project Space, a regular venue for the PechaKucha Night events in Ljubljana.
See also
External links
Gallery