Category:Visual arts
From Culture.si
In our Events Archive you can search for Visual arts from Slovenia Worldwide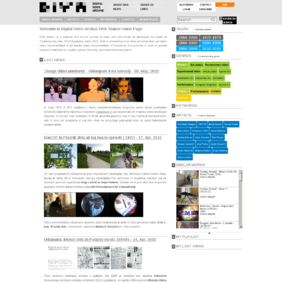 DIVA Station is a research and study archive of video and new media art developed and maintained by the SCCA-Ljubljana Centre for Contemporary Arts. It presents artworks by more than hundred artists based in Slovenia who have contributed their works to the care of the archive while maintaining the licence for these works. Apart from analogue and digital archive accessible for viewing at the SCCA Project Room, DIVA (Digital Video Archive) it is now also available online. DIVA Station constantly adds newly acquired works to the archive and promotes an overall understanding of artistic oeuvre by organising discussions, screenings and presentations.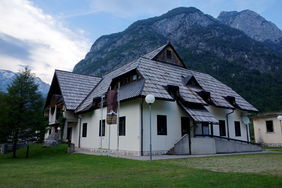 Originally opened in 1953, the Trenta Lodge became part of the Goriška Museum in 1958. In 1993 Triglav National Park opened an Information Centre there, introducing additional artefacts relating to the natural and cultural world of the Julian Alps. Nestled in the beautiful mountain village of Trenta, located in the Soča Valley on the western border of Slovenia, the Trenta Lodge is also an information point from where visitors can hike the Soča River Trail, the oldest trail in Triglav National Park.
Visual arts web resources
Latest Entries
Subcategories
This category has the following 35 subcategories, out of 35 total.
C

G

P

S

V

V cont.

V cont.
Pages in category "Visual arts"
The following 264 pages are in this category, out of 264 total.
3

A

B

C

D

E

F

F cont.

G

H

I

J

K

L

M

M cont.

N

O

P

R

S

Š

T

U

V

W

Z
Media in category "Visual arts"
The following 278 files are in this category, out of 278 total.