Category:Intangible heritage
From Culture.si
UNESCO defines the intangible culture as practices, representations, expressions, knowledge, skills that communities recognize as part of their cultural heritage. This intangible cultural heritage, transmitted from generation to generation, is constantly recreated by communities and groups in response to their environment, their interaction with nature and their history, and provides them with a sense of identity and continuity, thus promoting respect for cultural diversity and human creativity.
In Slovenia it is usually divided in the following areas:
Its safeguarding is based on the UNESCO Convention (2003) and the state law on natural and cultural heritage (2008) and is coordinated by the Slovene Ethnographic Museum.
Currently the national register lists over 60 items of Slovene intangible heritage (among them the Škofja Loka Passion Play, the Laufarija in Cerkno) and the procession of the Kurent - Korant.
For centuries the town of Idrija has been associated with mining and lacemaking as its trademarks. The Idrija Lace Festival has presented works of Idrija Lace (idrijska čipka) since the early 1980s. Every June lacemakers show their creations in the streets of Idrija, lacemaking competitions and exhibitions are organised, and thematic lacemaking workshops are held. It is also possible to buy technical equipment for lacemaking and to view exhibitions of other folk trades and crafts.
This vivid festival is accompanied by the international lacemakers' gathering, workshops, demonstrations, competitions, concerts, and outdoor parties.
The 2 Reels - Association for Reanimation of Storytelling was born in 2007 out of the wish to cultivate and to promote storytelling in all its forms. It brings together 2 spheres of activity bound by their mutual aim to cultivate the telling of stories: Animateka International Animated Film Festival and the Radio Student programme Za 2 groša fantazije ("A Twopence of Imagination"). A significant part of the association's activities is dedicated to educational programmes for adults and children, as stories – be they in the form of film, written word, sound recording or live storytelling – should come to life and live on among people.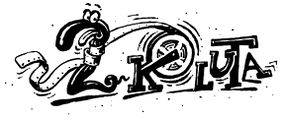 Pages in category "Intangible heritage"
The following 29 pages are in this category, out of 29 total.
2

A

C

D

F

H

I

J

K

M

P

R

S

Š

T

U
Media in category "Intangible heritage"
The following 33 files are in this category, out of 33 total.