Category:Intangible heritage
From Culture.si
UNESCO defines the intangible culture as practices, representations, expressions, knowledge, skills that communities recognize as part of their cultural heritage. This intangible cultural heritage, transmitted from generation to generation, is constantly recreated by communities and groups in response to their environment, their interaction with nature and their history, and provides them with a sense of identity and continuity, thus promoting respect for cultural diversity and human creativity.
In Slovenia it is usually divided in the following areas:
Its safeguarding is based on the UNESCO Convention (2003) and the state law on natural and cultural heritage (2008) and is coordinated by the Slovene Ethnographic Museum.
In May 2018 the national register lists 65 items of Slovene intangible heritage, among them the Škofja Loka Passion Play, the Laufarija in Cerkno, the Procession of the Kurent - Korant, Making Idrija bobbin lace, Ribnica woodenware, Traditional production of sea salt, the Traditional breeding and keeping of Lipizzaner horses at the Lipica stud farm, Slovene folk-pop music, and the Painting beehive panels.
Among the 500 elements corresponding to 122 countries on the UNESCO Representative List of the Intangible Cultural Heritage of Humanity there are also the ones related to Slovenia: the Škofja Loka Passion Play (inscribed in 2016), the Door-to-door rounds of Kurenti (2017), the Bobbin LaceMaking (2018) and the Art of dry stone walling, knowledge and techniques (Croatia, Cyprus, France, Greece, Italy, Slovenia, Spain and Switzerland) (2018).
The 2 Reels - Association for Reanimation of Storytelling was born in 2007 out of the wish to cultivate and to promote storytelling in all its forms. It brings together 2 spheres of activity bound by their mutual aim to cultivate the telling of stories: Animateka International Animated Film Festival and the Radio Student programme Za 2 groša fantazije ("A Twopence of Imagination"). A significant part of the association's activities is dedicated to educational programmes for adults and children, as stories – be they in the form of film, written word, sound recording or live storytelling – should come to life and live on among people.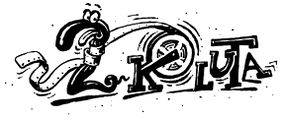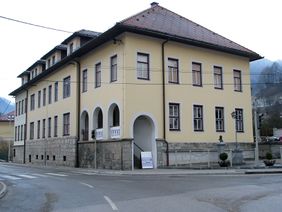 The Cerkno Museum was established by Idrija Municipal Museum in 1978 as a branch museum about the NOB (National Liberation Struggle). Today this institution is the only one that studies the rich heritage of the Cerkno region in an integral way.
In 2006, on the 50th anniversary of the revival of the Cerkljanska Laufarija, a new permanent exhibition entitled Pust is to Blame! - A Story about the Cerkno Laufarija was put on display. The Cerkno laufarji are among the most famous carnival figures in Slovenia, whose wooden masks called larfa are cut from the wood of the linden tree.
Pages in category "Intangible heritage"
The following 32 pages are in this category, out of 32 total.
2

A

C

D

F

H

H cont.

I

J

K

L

M

P

R

S

Š

T

U
Media in category "Intangible heritage"
The following 33 files are in this category, out of 33 total.