Category:Theatre
From Culture.si
In our Events Archive you can search for Theatre from Slovenia Worldwide
Španski borci Culture Centre reopened in November 2009 in the Ljubljana-Moste neighbourhood of the eastern part of the city. The centre is run by En-Knap Productions, as such it presents the largest facility intended for cultural activities in Slovenia managed by a non-governmental organisation. Providing a much-needed performing space in Ljubljana as well as two rehearsal spaces, the centre's programme focuses primarily on performing arts, however it also cover the areas of music, visual arts, literature, and offers a children's programme alongside. The centre also includes a reading room, a mediatheque, a coffee shop, and a gallery.
As the permanent residence of the EnKnapGroup (EKG) and one of the venues of the Gibanica (Moving Cake) Festival of Slovene Dance, the Španski borci Culture Centre has become the seat of the new Centre of Contemporary Dance, according to the agreement signed by the Ministry of Culture and the Municipality of Ljubljana in June 2011.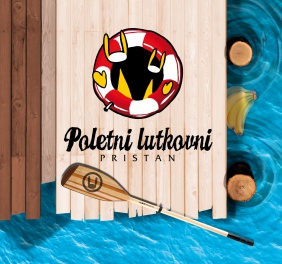 Launched in 1990, the annual Summer Puppet Pier - International Puppetry Festival, Maribor offers a review of recent Slovene puppet creativity activity alongside many foreign performances for both children and adults. The Summer Pier Festival collaborates with several other Slovene puppetry producers and promoters. A children's jury confers the Cat in the Bag Award.
The festival has invited performers from Slovenia, Austria, Croatia, the Czech Republic, Slovakia, Hungary, Germany, the United Kingdom, Belgium, the Netherlands, France, Spain, Italy, Switzerland, Poland, Sweden, Bulgaria and Israel, and even as far away as Iran, Taiwan, China, Brazil, and Japan.
Current events abroad
29 April 2018 to 30 April 2019


A "junk opera" by the Tiger Lillies Shockheaded Peter, directed by

Ivana Djilas

and produced by the Slovene National Theatre Nova Gorica, at the International Sabancı Theater Festival in

Adana

,

Turkey

info
all events
Theatre web resources
Latest Entries
Subcategories
This category has the following 27 subcategories, out of 27 total.
Pages in category "Theatre"
The following 158 pages are in this category, out of 158 total.
A

B

C

Č

D

E

F

G

H

I

J

K

L

M

N

O

P

R

S

Š

T

U

V

W

Z
Media in category "Theatre"
The following 280 files are in this category, out of 280 total.