Category:Producers
From Culture.si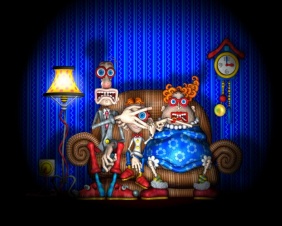 Established in 2006 by Dušan Kastelic, Bugbrain Studio is an independent multimedia and animation studio based in Zagorje. It is well known for its animated short films that won several international awards, but the studio is also working on animation in computer games and in commercials and it is producing comics and illustrations.
Dušan Kastelic works as a freelance graphic designer, illustrator, animator, author of comics and programmer of computer games. His first attempt in 3D computer animation and his first short animation film was Perk, a video spot which was conceived in 2002 in a collaboration with the polka-punk band Orlek.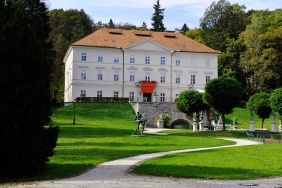 Established in 1986, the International Centre of Graphic Arts (MGLC) is housed in the Tivoli Mansion. It runs the Biennial of Graphic Arts, maintains an international collection of graphic arts and artists' books, and organises personal and thematic contemporary arts exhibitions, often reflecting political or social atmospheres of the chosen periods.
Founded in 1955, the Ljubljana Biennial of Graphic Arts is the world's oldest existing biennial exhibition of contemporary graphic arts. MGLC is among the founding member of the International Biennial Association (IBA), established in 2014. As of 2017 MGLC is also running the Švicarija Art Centre, a nearby residency and exhibition venue.
Year of establishment
Latest Entries
Subcategories
This category has the following 12 subcategories, out of 12 total.
Pages in category "Producers"
The following 162 pages are in this category, out of 162 total.
A

B

C

D

E

F

G

G cont.

H

I

J

K

L

M

N

O

P

P cont.

Q

R

S

Š

T

U

V

Z