Category:Producers
From Culture.si

Dealing in experimental and technologically inquisitive arts, MoTA serves as a production vehicle for setting up music concerts, audiovisual acts, visual art exhibitions, public interventions, art residencies and an abundance of other artistically charged activities (as of recently it also bestows the TESLA Award). Its programme predominantly takes place at various Ljubljana venues, yet also on the web and very frequently around the world.
This non-profit cultural organisation was founded in 2007 as a continuation of the CodeEp art collective and enterprise. Besides partaking in various international endeavours, MoTA cooperates with dozens of Slovene organisations, venues and festivals, among them the Speculum Artium Festival, the Ljudmila Art and Science Laboratory, the Sploh Institute, and Kino Šiška.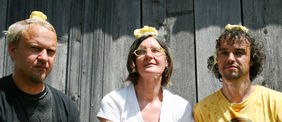 The Domestic Research Society (DRS) was established in 2004 by visual artists Alenka Pirman and Damijan Kracina, and art historian Jani Pirnat. Under the motto "nothing of that which is domestic is alien to us" the society documents, collects, researches and presents domestic phenomena as installations, exhibitions or web projects related to the field of culture, art, science, conservation, and education.
Alongside an ongoing spoken Slovenian open online dictionary Razvezani jezik - The Unleashed Tongue, launched in 2004, the team has conceived several engaging visual arts projects, the Word for Word, Without Words, an interdisciplinary exhibition in City Art Gallery Ljubljana, or the most recent Animal Dance Macabre that commemorates the animals in the World War One.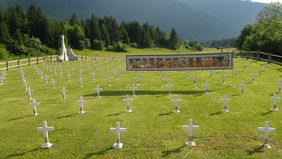 Year of establishment
Latest Entries
Subcategories
This category has the following 11 subcategories, out of 11 total.
Pages in category "Producers"
The following 159 pages are in this category, out of 159 total.
6

A

B

C

D

E

F

G

H

H cont.

I

K

L

M

N

O

P

P cont.

Q

R

S

Š

T

U

V

Y

Z