Category:Producers
From Culture.si
Following the success of theirs debut features Idle Running (V leru, 1999) and Bread and Milk (Kruh in mleko, 2001) Staragara was established as an independent non-profit cultural organisation in 2003 by filmmakers Janez Burger and Jan Cvitkovič. Although it is primarly focused on film production (its unorthodox films have won numerous international awards), Staragara also produces commercial spots, contemporary dance performances by the choreographer Magdalena Reiter and occasionally organises special dance events and programmes.
In 2016 Staragara co-produced Morten Traavik's Liberation Day (2016), a much lauded documentary about the Slovene rock band Laibach performing in North Korea.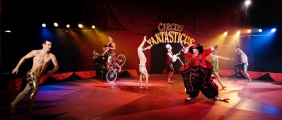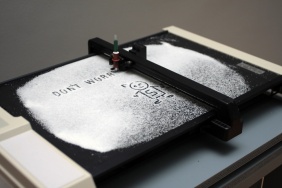 BridA (Jurij Pavlica, Sendi Mango, Tom Kerševan) represents the Slovene young generation of artists while questioning artistic content and researching contemporary society with the help of art and science. Since its formation during the artists' studies at the Academy of Fine Arts of Venice in 1996 BridA has developed a series of internationally recognised artistic projects .
Since February 2009 they are partners in the Time for Nano project launched by the European Commission. Selected by Charles Esche BridA took part at the 6th edition of the U3 Triennial of Contemporary Slovene Arts in 2010.
Year of establishment
Latest Entries
Subcategories
This category has the following 11 subcategories, out of 11 total.
Pages in category "Producers"
The following 155 pages are in this category, out of 155 total.
A

B

C

D

E

F

G

H

H cont.

I

K

L

M

N

O

P

P cont.

Q

R

S

Š

T

U

V

Z