Category:Producers
From Culture.si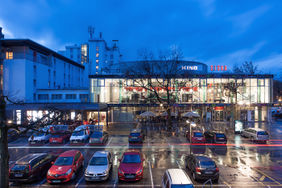 Kino Šiška is one of the main cultural centres in Ljubljana. Established in 2009, it is a highly industrious institution in terms of artistic scope, dealing with music, film, visual and new media art, theatre, and contemporary dance as well as with various other cultural endeavours. However, its main trade is that of music concerts, with the acts ranging from indie rock and alternative pop to experimental electronica and old school heavy metal.
Besides its 300 or so events per year, Kino Šiška also runs various programmes for finding and supporting upcoming artists, does international promotion for Slovene artists, runs a visual arts sales gallery DobraVaga, and collaborates with the local community.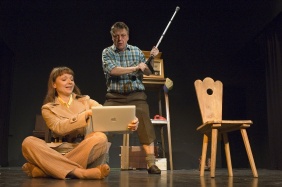 Established in 2003, Rozinteater is a vehicle for the talents of the well-known poet, dramatist, actor, and translator Andrej Rozman Roza. Rozman prepares his own productions, ranging from simple street performances and children's shows to politically engaged satirical performances for adults. Rozinteater's performances often tackle issues connected with Slovene national identity and re-examine its mythologies.
In 2009, Roza initiated a project with which he calls attention to extremely high taxes on books in Slovenia. For this purpose, he is inviting anyone who believes in the possibility of bringing this tax to zero to join the "community of believers", whom he dubs "the zeroers".
Year of establishment
Latest Entries
Subcategories
This category has the following 11 subcategories, out of 11 total.
Pages in category "Producers"
The following 162 pages are in this category, out of 162 total.
6

A

B

C

D

E

F

G

H

H cont.

I

K

L

M

N

O

P

P cont.

Q

R

S

Š

T

U

V

Y

Z