Category:Producers
From Culture.si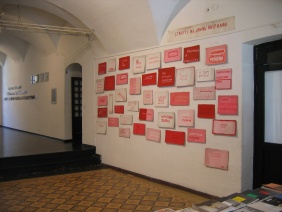 The establishment of Škuc Gallery in 1978 as part of the alternative programmes of the ŠKUC offered an important foil to the dominant exhibition policy of the established national galleries and institutions in Slovenia.
Preparing approximately one exhibition monthly plus additional events and guest appearances abroad and at home, the Škuc Gallery has over the years become one of the most visited exhibition premises in Slovenia. Through close co-operation with international institutions, curators and artists Škuc Gallery has developed into an important public centre for exhibitions, events, publishing, research and documentation in the field of contemporary visual arts.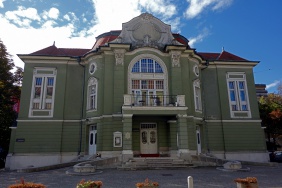 The Slovenian National Theatre Drama Ljubljana (shortens to SNT Drama Ljubljana in English) is one of the nine professional repertoire theatres in Slovenia and at the same time the oldest of the three theatres founded by the Government of the Republic of Slovenia. Being the major drama theatre in Slovenia, the theatre's repertoire includes contemporary, classical, and experimental drama works of Slovene and foreign playwrights.
The ensemble includes 49 permanent members though a dozen retired members of the ensemble as well as students of the Academy of Theatre, Radio, Film and Television (AGRFT) regularly appear in the theatre's productions. The theatre annually presents 10 to 14 new productions, while the repertory commonly consists of over twenty performances. SNT Drama Ljubljana has presented its successful productions in more than 20 countries around the world.
Year of establishment
Latest Entries
Subcategories
This category has the following 11 subcategories, out of 11 total.
Pages in category "Producers"
The following 155 pages are in this category, out of 155 total.
A

B

C

D

E

F

G

H

H cont.

I

J

K

L

M

N

O

P

P cont.

Q

R

S

Š

T

U

V

Z