Fičo Balet
From Culture.si
Contact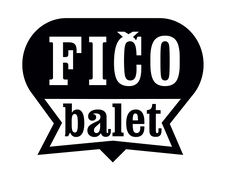 Fičo balet
Gradaška 16, SI-1000 Ljubljana
Goran Bogdanovski, Director
Background and mission
The name of the company comes from the Slovenian nickname for the Fiat 750, fičo, the first widely accessible car in the former Yugoslavia, and the Slovenian word for ballet, balet. Attempting to bring democracy to high art, transform the mundane through art, and to foster new forms of collaboration, Fičo Balet seeks to explore physicality, presence, and corporeal expression through different educational and performance practices as well as through festival production.
Productions
Combining skill with playfulness, Fičo Balet's dance and theatre projects are known for redefining dance virtuosity in inspiring and unconventional ways. Aiming to reflect the "emotional landscape of the everyday", Fičo Balet has created many dance performances and other dance-related events (improvisations, community-based projects). Following the slogan "Every body can dance", Fičo Balet also produces works with non-professional dancers as well as cross-disciplinary works, such as happenings and performance art events.
Dance development through international cooperation
Besides organising regular weekly trainings in Ljubljana and offering teachers' training programmes and mentorship, Fičo Balet's core members Goran Bogdanovski and Dejan Srhoj were the co-initiators of the Nomad Dance Academy in 2006, an international platform for collaboration, education, research, production, and promotion of contemporary dance that gathers potentials and resources on a regional level with an aim to contribute to the improvement and professionalization of contemporary dance in the Balkans.
Contemporary Dance Network Slovenia
Fičo Balet was also an initiator and a project leader of the Contemporary Dance Network Slovenia in 2010 that aims at connecting people and increasing the quality of dance production. Its programme is oriented towards establishment of conditions for high-profile professional work in the field of contemporary dance in Slovenia. The network led a process of establishing the first public dance institution, the Centre of Contemporary Dance Arts in Ljubljana and created a touring network throughout Slovenia.
Festival production
Fičo Balet was co-initiator and co-organiser of the international festival of contemporary dance CoFestival that integrates Contemporary Dance between the market and democracy.
Since 2014, Fičo Balet has been organising Fičo Dance Journeys & retreats, summer workshop festivals featuring international teams of artists and teachers, based on the principles of co-living, learning through sharing, and cooperation. The festival is held in Slovenia, Bali and otherinternational locations.
See also
External links
Gallery