Category:Architecture
From Culture.si
In our Events Archive you can search for Architecture from Slovenia Worldwide
Never shy of making bold architectural statements, SADAR + VUGA is among the most visible architecture bureaus in Slovenia. Founded in 1996 by Boštjan Vuga and Jurij Sadar, their office has made a significant mark not only in the landscape of the Slovene capital Ljubljana but also in the public discourse surrounding architecture. They've earned themselves substantial international limelight and their projects are standing (or getting there) in several states across Europe.
The bureau is usually simultaneously preoccupied by large scale projects – such as the renovation of the main city boulevard in Ljubljana and the Sports Park Stožice – as well with interior design and various smaller housing endeavors. Either way, there is always a sense of complexity in their charismatic visual language.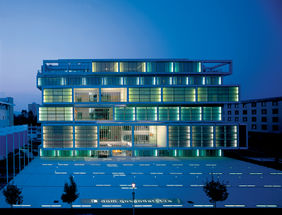 The KUD C3 Society for Culture and Arts, established in 2000, is a platform for the research of urban public spaces. The main focuses of KUD C3 are the communities in urban environments and the relationship that inhabitants have to the space they live in. In their projects, KUD C3 chooses key places in urban environments and tries to involve the local community in transforming the socially-conditioned habitat. The projects take into account the architectural, economical, cultural, or gender-based characteristics of a certain urban settlement. The research of trends in urban studies focuses on interventions in public spaces in Slovenia (Ljubljana, Koper) and abroad (Central European cities, Mexico City). In 2018 the project Collective Housing: New Initiatives has presented, defined and disseminated topics of past and contemporary collective living, urban planning and architecture, urban solidarity practices, cooperation in neighborhood communities as well as progressive sustainable housing policies and housing models. 
Members of KUD C3 include architects, media artists, photographers, theorists, writers, and more.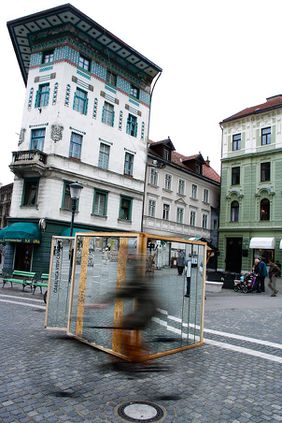 all events
Architecture web resources
Latest Entries
Subcategories
This category has the following 21 subcategories, out of 21 total.
Pages in category "Architecture"
The following 78 pages are in this category, out of 78 total.
A

B

C

D

E

F

F cont.

G

H

I

J

K

L

M

O

P

R

S

T

U

Z
Media in category "Architecture"
The following 197 files are in this category, out of 197 total.