Category:Architecture
From Culture.si
In our Events Archive you can search for Architecture from Slovenia Worldwide
Organised by Obalne galerije - Coastal Galleries and, as of recently, also the DESSA Architecture Centre, the international conference Piran Days of Architecture has been going on annually since 1983. Mostly taking place in in the medieval coastal town of Piran, the conference aims to assess current trends in architecture and present the most progressive and innovative ideas of architectural and spatial production. It consists of lectures, workshops, exhibitions, and a competitive programme of architectural solutions.
The event is mainly held in the beautiful surroundings of the Tartini Theatre, though other venues such as the Monfort Exhibition Space, the Pečarič Gallery and the Meduza Gallery, Koper are also used for parts of the programme. The distinguished Piranesi Award is granted for best achievements in architecture along with two Piranesi Mentions and a Student Piranesi Award.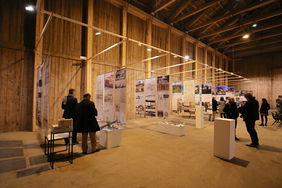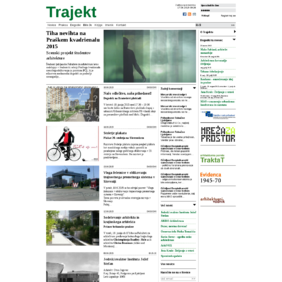 Since it was launched in 2003 Trajekt.org has become the most popular and most up-to-date source of information about architecture, spatial planning, and urban affairs in Slovenia. The website developed by TrajekT, Institute for Spatial Culture aims to encourage a sound and argued democratic discourse about different projects in Slovenian cities and rural areas.
Trajekt online is open to anybody interested in publishing news, articles and photos related to spatial culture, life in built environments, architecture, landscape architecture, town planning, design, and related matters. Comments on the national and municipal policies regarding architecture and planning, critics of the projects, and news about architectural events are published on the Internet and sent to subscribers every 2nd week.
The portal contains an online archive of interesting contributions and projects like Architectural Guide, as well as databases of architecture studios, magazines, and organizations.
Architecture web resources
Latest Entries
Subcategories
This category has the following 21 subcategories, out of 21 total.
Pages in category "Architecture"
The following 77 pages are in this category, out of 77 total.
A

B

C

D

E

F

F cont.

G

H

I

K

M

O

P

P cont.

R

S

T

U

Z
Media in category "Architecture"
The following 224 files are in this category, out of 224 total.