DESSA Architecture Centre
From Culture.si
Contact
DESSA Arhitekturni center, Ljubljana
Židovska steza 4, SI-1000 Ljubljana
Maja Ivanič, Director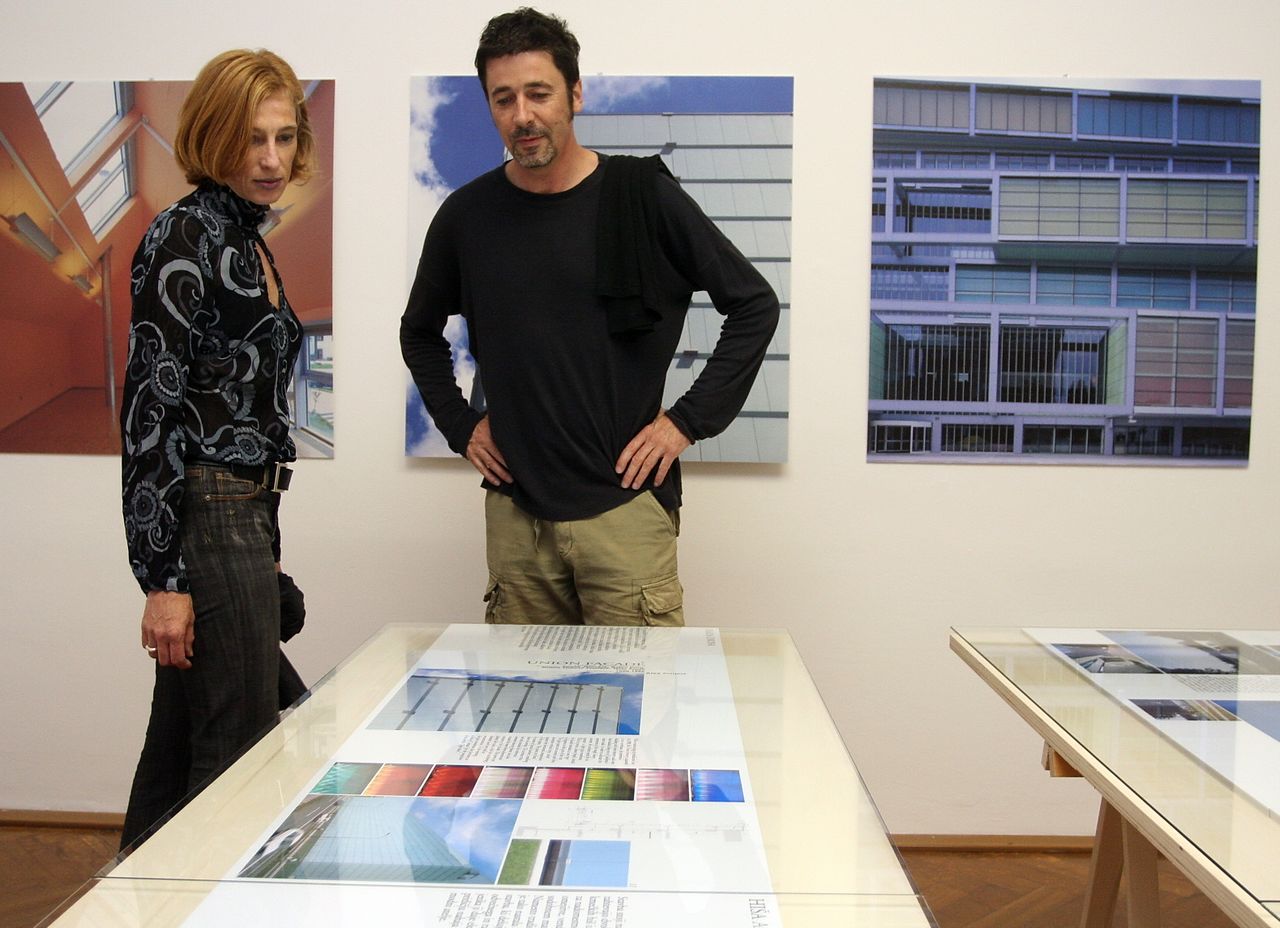 Exhibition Contemporary Architecture in Slovenia by curator Andrej Hrausky of Architectural Gallery DESSA at International Centre of Graphic Arts (MGLC) in Ljubljana (2008)
Background
The acronym DESSA stands for Delovna skupnost samostojnih arhitektov, or Association of Freelance Architects. The group was founded in 1982 by 36 architects for the primary purpose of helping private architects work in a socialist society. Since then it has provided both a business framework and a physical space for the activities of freelance architects who work in various design fields, from urban planning and architecture to interior design, graphic design, and theatre set design.
Through the opportunities the association provides for private architecture practices to cooperate with the private sector, its activities have led to the establishment of a number of now-famous studios, including ATELIERarhitekti, Bevk Perović Arhitekti, Ravnikar-Potokar Architecture Bureau. In 1996, with 74 founding members, DESSA restructured itself and registered as a non-profit cultural institution, DESSA Architecture Centre, with the objective of elevating general social awareness of the cultural value of architecture.
In 1991, DESSA founded Arhé, a design firm which at first assisted members in producing and marketing architectural designs. The firm later took over all of the commercial and financial responsibilities of DESSA, thus allowing the association to focus on cultural activities in the field of architecture. Today Arhé still "covers" several groups of architects, but is only one of many affiliated firms active on the architecture market.
See also
External links
Gallery