Category:Education
From Culture.si
This section offers you information on diverse opportunities for professional education and training in different fields of arts and heritage. Various institutions and some professional courses and workshops are presented as well as their producers.
If you are seeking for information on educational programmes for children and youth, please contact the organisers of the Cultural Bazaar, an annual presentation of educational programmes and producers at Cankarjev dom, Cultural and Congress Centre.
A general overview of Slovene educational system is provided by Eurypedia, European Encyclopaedia on National Education Systems.
Education web resources
Latest Entries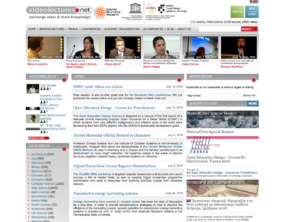 Managed by the Center for Knowledge Transfer in Information Technologies at the Jožef Stefan Institute, the VideoLectures.Net international web portal (online since 2002) promotes science, exchanges ideas, and fosters knowledge sharing. It is the world's largest collection of free educational online videos providing high quality didactic contents not only to the scientific community but also to the general public. In April 2010 the Ethics for the New Millennium lecture by His Holiness the Dalai Lama was published as the 10.000th video on the portal. In 2013 United nations and UNESCO declared Videolectures.net as the best educational project of the decade in the "e-Science & Technology" category.
VideoLectures.Net mainly includes the lectures from information and communication technologies in particular fields of artificial intelligence, machine learning, semantic web and data and text mining but is expanding towards visual arts, humanities, social studies and law as well.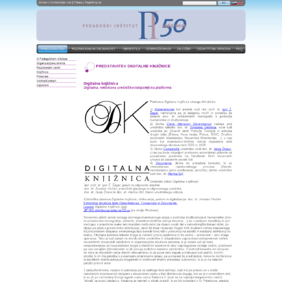 The Digital Library of the ERI was established in 2009 as a digital, non-printed editorial and publishing platform.
Subcategories
This category has the following 20 subcategories, out of 20 total.
Pages in category "Education"
The following 155 pages are in this category, out of 155 total.
Media in category "Education"
The following 17 files are in this category, out of 17 total.