Category:Education
From Culture.si
This section offers you information on diverse opportunities for professional education and training in different fields of arts and heritage. Various institutions and some professional courses and workshops are presented as well as their producers.
If you are seeking for information on educational programmes for children and youth, please contact the organisers of the Cultural Bazaar, an annual presentation of educational programmes and producers at Cankarjev dom, Cultural and Congress Centre.
A general overview of Slovene educational system is provided by Eurypedia, European Encyclopaedia on National Education Systems.
Upcoming events abroad
13 August to 20 August 2018


Central European Research Institute Søren Kierkegaard Ljubljana at the World Congress of Philosophy, featuring

Primož Repar

,

Roman Kralik

,

Jana S. Rošker

, and

Tea Sernelj

at

Peking University

in

Beijing

,

China


programme
all upcoming events
Education web resources
Latest Entries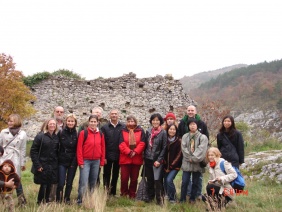 The Department of Asian Studies at the Faculty of Arts of the University of Ljubljana was established in 1995 when Andrej Bekeš, Jana S. Rošker, and Mitja Saje were among the first research Japanologists and Sinologists who were ready to make further steps in the research fields at the university. Initially, the department was named a Department of Asian and African Studies, however, its aim to cover African studies as well could not be attained.
The first study programme has been adapted to the new Bologna reforms, currently the study programmes offer a BA and MA in Japanology and Sinology. Both are three-year undergraduate study programmes that can be further elaborated in postgraduate courses. The department also offers a PhD programm in Asian studies. It has its own library.
The Study of Sociology at the Faculty of Arts of the University of Ljubljana began in 1960, and was thus the first and the oldest regular university study in sociology on Slovenian territory. Today, the Department of Sociology offers Bachelor of Arts programmes in Sociology (two-disciplinary programme) and the Sociology of Culture (single-disciplinary programme). The main areas of knowledge for students graduating with a BA in the Sociology of Culture are socio-cultural theory and research with an emphasis on expertise in specific cultural fields. In addition to these two programmes, the Department of Sociology also offers two multidisciplinary Master of Arts programmes in the Sociology of Culture and a PhD programme track within the Interdisciplinary doctoral programme in Humanities and Social Sciences.
In the academic year 2010/11 the department celebrated its 50th anniversary, organising round tables, lectures and re-evaluating the role of sociology in the Slovenian academic sphere. On this occasion the department organised a guest lecture by Professor Zygmunt Bauman.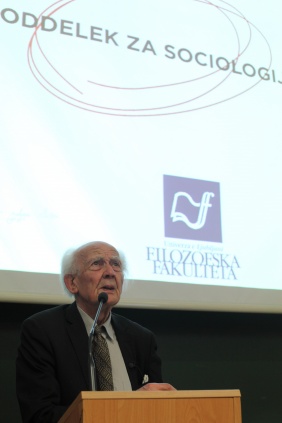 Subcategories
This category has the following 19 subcategories, out of 19 total.
Pages in category "Education"
The following 156 pages are in this category, out of 156 total.
Media in category "Education"
The following 17 files are in this category, out of 17 total.