Category:Education
From Culture.si
This section offers you information on diverse opportunities for professional education and training in different fields of arts and heritage. Various institutions and some professional courses and workshops are presented as well as their producers.
If you are seeking for information on educational programmes for children and youth, please contact the organisers of the Cultural Bazaar, an annual presentation of educational programmes and producers at Cankarjev dom, Cultural and Congress Centre.
A general overview of Slovene educational system is provided by Eurypedia, European Encyclopaedia on National Education Systems.
Upcoming events abroad
21 September 2019 to 19 August 2018


The lecture by

Sanela Jahić

(Aksioma Institute), titled 1s and 0s, haves and have-nots, in the frame of the exhibition Through Other Eyes, at

NeMe Arts Centre

in

Limassol

,

Cyprus


programme organiser
all upcoming events
Education web resources
Latest Entries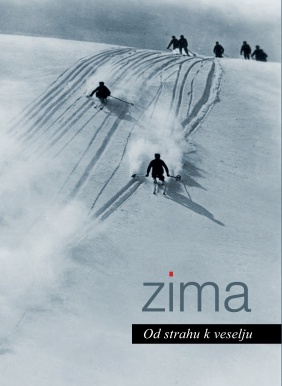 Established in 1956, the Historical Archives Celje (ZAC) collect and and keep records of the archives of organisations and institutions of local and regional interest. In June 2008 a digitisation of archival collections was carried out. In 2009 the Celje Archives joined the initiative of establishing a common digital database. The project is called SIRA.net, consisting of a database of joined Slovenian regional archives, funded by the Ministry of Culture.
Plesna izba Maribor [The Maribor Dance Room] runs an extensive programme of dance and drumming education, yet simultaneously also stages various dance performances and explores contemporary performing arts in general. While some of its stage works feature its protégés, most of the shows are professional performances of a contemporary dance character.
The organisation was established in 1994 by Minka Veselič Kološa, a pioneer of contemporary dance education approaches in Slovenia.
Subcategories
This category has the following 20 subcategories, out of 20 total.
Pages in category "Education"
The following 154 pages are in this category, out of 154 total.
Media in category "Education"
The following 17 files are in this category, out of 17 total.