Category:Education
From Culture.si
This section offers you information on diverse opportunities for professional education and training in different fields of arts and heritage. Various institutions and some professional courses and workshops are presented as well as their producers.
If you are seeking for information on educational programmes for children and youth, please contact the organisers of the Cultural Bazaar, an annual presentation of educational programmes and producers at Cankarjev dom, Cultural and Congress Centre.
A general overview of Slovene educational system is provided by Eurypedia, European Encyclopaedia on National Education Systems.
Education web resources
Latest Entries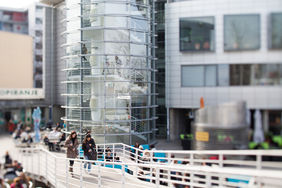 The Faculty of Social Sciences is one of the largest academic units of the University of Ljubljana with 27 graduate and postgraduate programmes in Political Science, Communication, Journalism, and Cultural Studies. The teaching and research addresses pertinent national and international issues at a time when globalisation demands new perspectives on life in a multicultural world. In view of this, the faculty offers instruction and conducts research in English, French, German, Italian, Serbo-Croatian, and Russian. The faculty houses the Institute of Social Sciences, the Jože Goričar Central Social Sciences Library, the FDV Publishing House, the FDV Art Gallery, and a computer centre.
Organised by Obalne galerije - Coastal Galleries and, as of recently, also the DESSA Architecture Centre, the international conference Piran Days of Architecture has been going on annually since 1983. Mostly taking place in in the medieval coastal town of Piran, the conference aims to assess current trends in architecture and present the most progressive and innovative ideas of architectural and spatial production. It consists of lectures, workshops, exhibitions, and a competitive programme of architectural solutions.
The event is mainly held in the beautiful surroundings of the Tartini Theatre, though other venues such as the Monfort Exhibition Space, the Pečarič Gallery and the Meduza Gallery, Koper are also used for parts of the programme. The distinguished Piranesi Award is granted for best achievements in architecture along with two Piranesi Mentions and a Student Piranesi Award.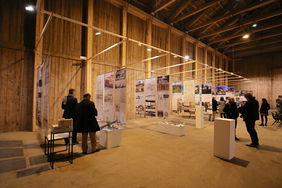 Subcategories
This category has the following 19 subcategories, out of 19 total.
Pages in category "Education"
The following 156 pages are in this category, out of 156 total.
Media in category "Education"
The following 17 files are in this category, out of 17 total.