Category:Education
From Culture.si
This section offers you information on diverse opportunities for professional education and training in different fields of arts and heritage. Various institutions and some professional courses and workshops are presented as well as their producers.
If you are seeking for information on educational programmes for children and youth, please contact the organisers of the Cultural Bazaar, an annual presentation of educational programmes and producers at Cankarjev dom, Cultural and Congress Centre.
A general overview of Slovene educational system is provided by Eurypedia, European Encyclopaedia on National Education Systems.
Upcoming events abroad
29 November to 1 December 2018


A lecture Ways of Listening and Sound Integration of Space and Time Within Contemporary Art Practise by

Irena Pivka

and

Brane Zorman

(Cona Institute); a lecture Constant Present. A Few Thoughts on the Contemporary Acousmata and performance event PARADISCO (flux hortus) by

Petra Kapš

(

OR poesis

); and a sound performance EMS by

Brane Zorman

, at the founding congress of CESSE Central European Society for Soundscape Ecology, at

Moholy-Nagy University of Art and Design

in

Budapest

,

Hungary


programme organiser
all upcoming events
Education web resources
Latest Entries
Organised by Obalne galerije - Coastal Galleries and, as of recently, also the DESSA Architecture Centre, the international conference Piran Days of Architecture has been going on annually since 1983. Mostly taking place in in the medieval coastal town of Piran, the conference aims to assess current trends in architecture and present the most progressive and innovative ideas of architectural and spatial production. It consists of lectures, workshops, exhibitions, and a competitive programme of architectural solutions.
The event is mainly held in the beautiful surroundings of the Tartini Theatre, though other venues such as the Monfort Exhibition Space, the Pečarič Gallery and the Meduza Gallery, Koper are also used for parts of the programme. The distinguished Piranesi Award is granted for best achievements in architecture along with two Piranesi Mentions and a Student Piranesi Award.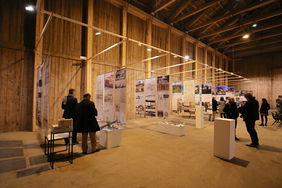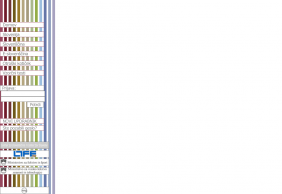 The website Slovene.si was developed in 2012 by the Centre for Slovene as a Second/Foreign Language in collaboration with more than 40 experts for the distance learning of Slovenian. The site is available in 7 different languages and is intended for beginners with no previous knowledge of Slovenian (level A1 of the Common European Framework of Reference for Languages). It develops different language skills, mostly listening, reading, and writing.
The Slovene.si website is based on the Distant Slovene project (2004–2006). Upon logging into the system for the first time, the users enter the course designed in Moodle, a free source e-learning software platform. The course uses everyday issues, social phenomena and cultural trends as springboards for learning activities. The portal also features sample tests, and information on Slovenia and its language.
Subcategories
This category has the following 20 subcategories, out of 20 total.
Pages in category "Education"
The following 156 pages are in this category, out of 156 total.
Media in category "Education"
The following 17 files are in this category, out of 17 total.