Category:Education
From Culture.si
This section offers you information on diverse opportunities for professional education and training in different fields of arts and heritage. Various institutions and some professional courses and workshops are presented as well as their producers.
If you are seeking for information on educational programmes for children and youth, please contact the organisers of the Cultural Bazaar, an annual presentation of educational programmes and producers at Cankarjev dom, Cultural and Congress Centre.
A general overview of Slovene educational system is provided by Eurypedia, European Encyclopaedia on National Education Systems.
Education web resources
Latest Entries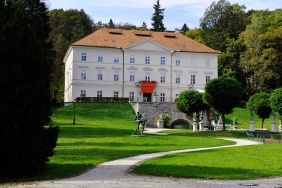 Established in 1986, the International Centre of Graphic Arts (MGLC) is housed in the Tivoli Mansion. It runs the Biennial of Graphic Arts, maintains an international collection of graphic arts and artists' books, and organises personal and thematic contemporary arts exhibitions, often reflecting political or social atmospheres of the chosen periods.
Founded in 1955, the Ljubljana Biennial of Graphic Arts is the world's oldest existing biennial exhibition of contemporary graphic arts. MGLC is among the founding member of the International Biennial Association (IBA), established in 2014. As of 2017 MGLC is also running the Švicarija Art Centre, a nearby residency and exhibition venue.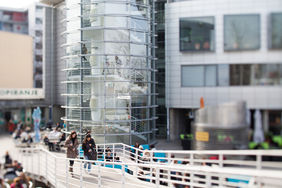 The Faculty of Social Sciences is one of the largest academic units of the University of Ljubljana with 27 graduate and postgraduate programmes in Political Science, Communication, Journalism, and Cultural Studies. The teaching and research addresses pertinent national and international issues at a time when globalisation demands new perspectives on life in a multicultural world. In view of this, the faculty offers instruction and conducts research in English, French, German, Italian, Serbo-Croatian, and Russian. The faculty houses the Institute of Social Sciences, the Jože Goričar Central Social Sciences Library, the FDV Publishing House, the FDV Art Gallery, and a computer centre.
Subcategories
This category has the following 20 subcategories, out of 20 total.
Pages in category "Education"
The following 153 pages are in this category, out of 153 total.
Media in category "Education"
The following 17 files are in this category, out of 17 total.