Sploh Institute
From Culture.si
Contact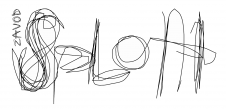 Zavod Sploh
Bezenškova 18, SI-1000 Ljubljana
Špela Trošt, Producer
Programme
The many projects of Sploh Institute are closely knit and mutually supportive, with the participants of the workshops also releasing music on the label, performing at the festival, leading workshops themselves, and naturally also being part of the audience.
Music production and publishing
Though the musical enterprises of Tomaž Grom, such as TILT, Alzheimer3, Trojnik, and other more transitory collaborations, form the bulk of the Sploh Institute label, there are also various other releases. Some of the musicians who appear on the label are Vid Drašler, Tao G. Vrhovec, Seijiro Murayama, Luka Juhart, and Jonas Kocher. One of the released projects was also a live-recording of a concert series for children and families by various performers, based on poetry for children written by award-winning Slovene poet Tone Pavček.
For most of its releases, Sploh offers its studio, handles the post-production, and sometimes also manages international booking.
Music cycles and other music events
Since 2007, Sploh Institute has been organising the music cycle Con-Fine Aperto. At the start, it functioned primarily as a merging of poetry and lectures with music, but later the series more or less focused on presenting and bridging various musical genres like jazz, modern compositions, improvisations, and electro-acoustic. Some of the artists who have performed on the series include Okkyung Lee, Doug Hammond, Seymour Wright, Li Tiequiao, Lucio Capece, Toshimaru Nakamura, Paul Abbott, Cene Resnik, Irena Tomažin, Marjan Stanić, Borut Savski, Bratko Bibič, Kaja Draksler, and also the poets Ana Pepelnik and Primož Čučnik (both of them long-time collaborators of Sploh Institute).
Another music cycle is Zvokotok, which is dedicated to contemporary composed music, played for example by Luka Juhart, Miha Ciglar, and Theremidi Orchestra. The events take place at different venues, from Španski borci Culture Centre to Kino Šiška Centre for Urban Culture, Cankarjev dom, Sajeta Creative Camp, Radio Slovenia, and Stara Elektrarna - Old Power Station.
The third regular cycle, done in collaboration with En-Knap Productions, is Neforma, a series of improvisations that features artists from the fields of contemporary music and contemporary dance. Some of the dancers and performers who have participated are Dragana Alfirević, Loup Abramovici, Radharani Pernarčič, Teja Reba, Tina Janežič, Leja Jurišič, and Dejan Srhoj.
The annual music festival Sound Disobedience, introduced in 2012, is in a way a culmination of all these programmes.
Workshops, performances and international activities
Within the framework of its past project Maximatika, Sploh Institute presented various concerts and workshops which focused on creating sound textures and musical structures with the help of live digital sound processing. The on-going workshop series Search and Reflect, inspired by the famous English percussionist Eddie Prévost's didactic methods, is dedicated to musical improvisation, listening practices, and various modes of musical expression.
Among the numerous other performances and installations, one can mention the concert/performance Soul, noise, valve and wire. It is a live performance interspersed with video and audio recordings from the streets of various Balkan cities, where Tomaž Grom offered his original music to interpretation by street musicians (often immigrants or homeless) from Pristina, Novi Sad, Tuzla, Maribor, Tetovo, and Zagreb.
Another curious project is called Visual Hallucination / Auditory Hallucination (Unrepeatable). It is some sort of a multimedia musical instrument that consists of recorded solo musical sequences performed by a continuously growing number of different musicians like Daichi Yoshikawa, Franz Hautzinger, Lee Patterson, Olivier Toulemonde, Ute Kanngiesser, Jennifer Allum and Tristan Honsinger. The project was presented at Media Nox Gallery, Dobbia Lab (IT), Casa Madiba (IT), Music Tech Fest (DE), F.U.C.K. festival (RS), and some other events.
See also
External links
Gallery