Category:Dance
From Culture.si
In our Events Archive you can search for Dance from Slovenia Worldwide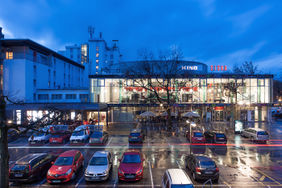 Kino Šiška is one of the main cultural centres in Ljubljana. Established in 2009, it is a highly industrious institution in terms of artistic scope, dealing with music, film, visual and new media art, theatre, and contemporary dance as well as with various other cultural endeavours. However, its main trade is that of music concerts, with the acts ranging from indie rock and alternative pop to experimental electronica and old school heavy metal.
Besides its 300 or so events per year, Kino Šiška also runs various programmes for finding and supporting upcoming artists, does international promotion for Slovene artists, runs a visual arts sales gallery DobraVaga, and collaborates with the local community.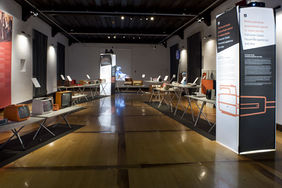 Simultaneously being an organisational vehicle for dancers, designers, architects and musicians, the Pekinpah Association is a rather curious production house. Established in 2007 and based in Ljubljana, its main activities feature contemporary dance production; publishing and presenting theoretical and practical reflections on design; and managing the musical band Silence. The association produces performances and exhibitions, organises lectures and congresses, and publishes research into new media and information practices.
It is an eminently international enterprise in all of these respects, regularly performing, lecturing or collaborating abroad. Among its many activities is the Spider project, not only an annual festival but also a transnational artistic network.
all events
Dance web resources
Latest Entries
Subcategories
This category has the following 19 subcategories, out of 19 total.
B

C

D

D cont.

D cont.

F

P
Pages in category "Dance"
The following 73 pages are in this category, out of 73 total.
A

B

C

D

E

E cont.

F

G

H

I

K

M

N

P

Q

R

S

Š

T

U

V
Media in category "Dance"
The following 135 files are in this category, out of 135 total.