Alzheimer3
From Culture.si
Contact
Alzheimer3
Trnovski pristan 4, SI-1000 Ljubljana
Archival article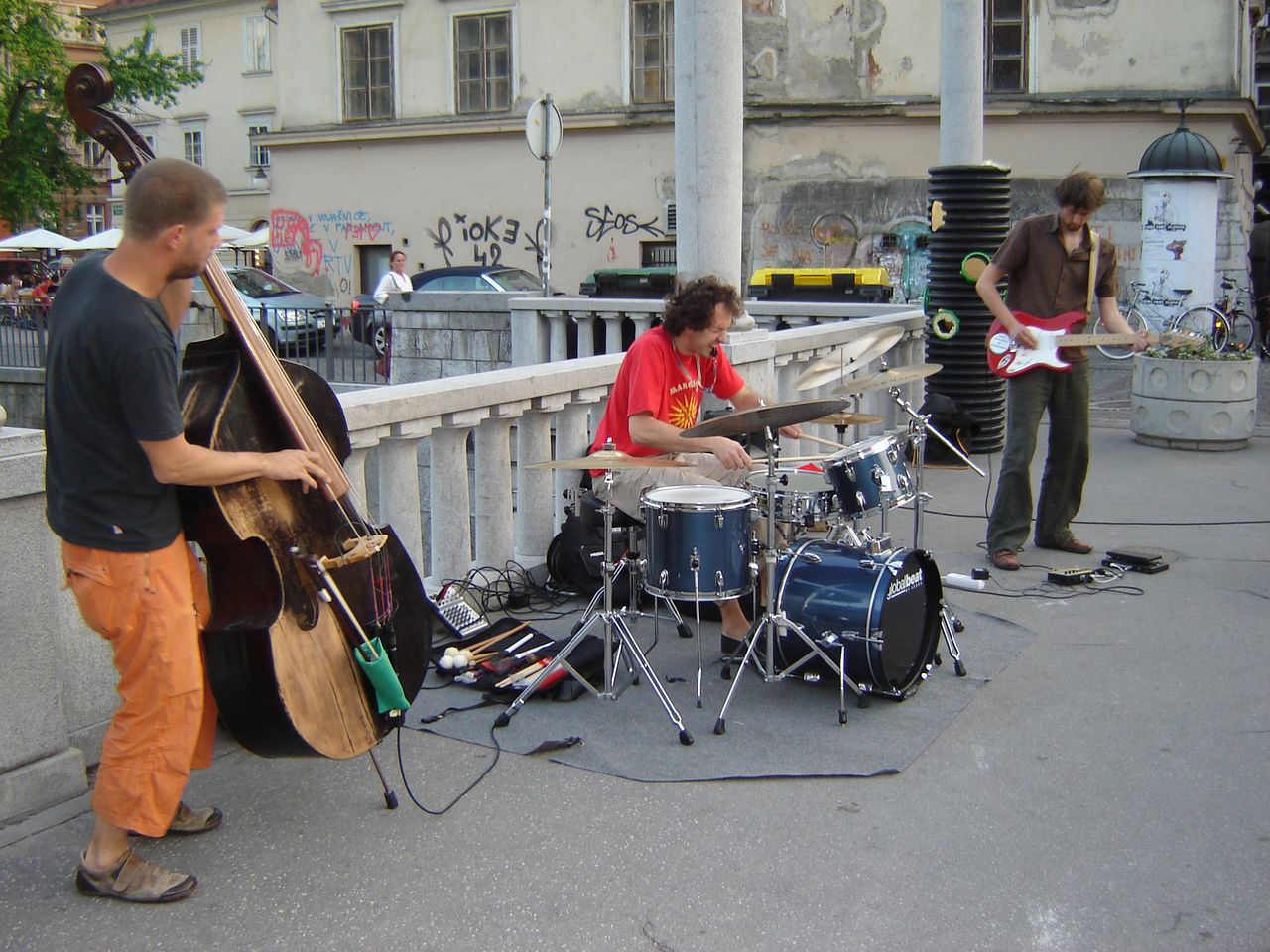 Alzheimer3, experimental live improvisation concert, Cobbler's Bridge in Ljubljana Old Town, 2006

Alzheimer3 is an improvising trio which started in October 2005. From its beginnings the members of trio are: Tomaž Grom (double bass, effects, live electronics), Matjaž Manček (electric guitar, effects), and Marjan Stanič (drums, percussion). Different backgrounds, musical competences, and performing experiences add to an unusual combination of elements and sound in the trio's tricky free improvisation and instant composing in front of an audience, usually a little bit bemused.
They have been performing in various venues, festivals, and formal and informal occasions in Slovenia, Italy, Germany, Austria, Hungary, and Slovakia. Alzheimer Trio perfomed improvised sessions with Anthony Pateras, Robin Fox, Will Guthrie, Ferran Fages, Jean-Philippe Gross, among others.

In March 2006, Alzheimer3 released a live recording Alzheimer Trio: Live at Gromka (desetxo70) on Mattin's Desetxea netlabel.
In 2010 Alzheimer3 performed together with Mikrokolektyw (Poland) at Klub Menza pri koritu, in the concert series Con Fine Aperto organised by the Sploh Institute. The recording Live at Stanica was published by Vytvornia Om.
See also
External links
Gallery