Blade Production
From Culture.si
Contact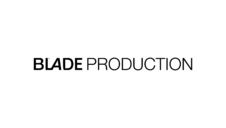 Zavod Blade produkcija
Mesarska 34, SI-1000 Ljubljana
Zoran Dževerdanović, Director
Festival appearances and awards
The film Idyll by Tomaž Gorkič was chosen by the Slovenian Film Centre for the screening at the Cannes Film Festival 2015. In the same year, it was declared the Best Film of Slovenian Film Festival.
Some earlier short films by Tomaž Gorkič have also been featured at a number of festivals (Kino Otok, Unica Luxembourg Film festival, Fisch Film Festival, South Africa Horror festival, Neuchâtel International Fantastic Film Festival...). Gorkič's short film Veriga mesa (Chain of Meat) was screened and awarded both at the Festival of Independent Film in Ljubljana and at the Trash Film Festival in Varaždin (where he received, fittingly, the Golden Chainsaw Award). He has also been awarded at Grossmann Fantastic Film and Wine Festival, where his films are regularly screened.
Blade produced the sci-fi short film Aptosis, co-produced by Strup Production, also directed by Gorkič, who received the Vesna Award for Best Short Film in 2017. Nejc Saje received the 2018 Iris Award for Best Cinematography, bestowed by the Slovene Association of Cinematographers, for his work on the film.
The latest film produced by Blade Production was All against all (2018), a political crime feature film, directed by Andrej Košak.
See also
External links
Gallery