Lipica Stud Farm
From Culture.si
Attractions
Lipica, marketed as a jewel of the Kras region, is a major tourist attraction. The various activities at the stud farm attract over 110,000 visitors every year, most of them foreign. As well as watching the horses perform at the Classical Riding School at Lipica, visitors can also take the reins of a thoroughbred Lippizaner themselves. There are also pony rides for children. Other activities on offer here include horse-drawn carriage rides, tennis, cycling and walking among the lime groves and oak forests. It is also possible to spend an entire holiday on and around the stud farm; the two on-site hotels provide swimming pools, a fitness centre and sauna, as well as a casino and nightclub.
The stud farm hosts also the Lipizzaner Museum Lipikum and the Avgust Černigoj Gallery, dedicated to the avant-garde artist who spent his last five years of his life in Lipica.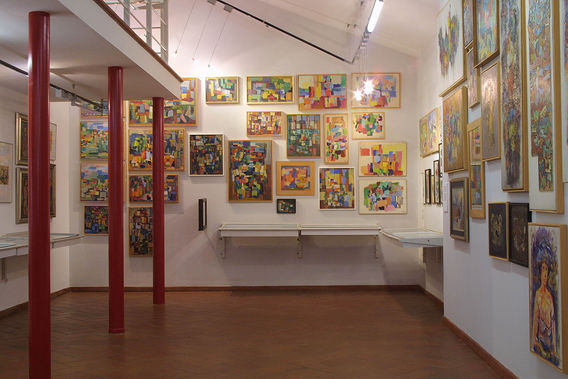 Intangible heritage
On the initiative of the Lipizzaner Breeding Association Slovenia the traditional breeding and raising of Lipizzan horses was registered as intangible heritage in 2019. The following film was produced by the Slovene Ethnographic Museum.
See also
External links
Gallery