Zala Gallery
From Culture.si
Contact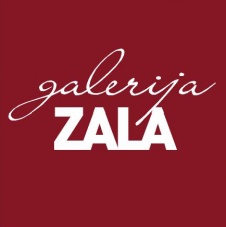 Galerija Zala
Gosposka 7, SI-1000 Ljubljana
Brane Volkar, Director
Programme
Zala Gallery runs a regular exhibition programme striving to present the rarely seen artworks of the most important Slovene painters from private collections. In summer 2010 it presented the painting of the month: Girl with the Bouquet III [Deklica s šopkom III] of Gabrijel Stupica (1913–1990) that after years of being in some collections in the USA returned to Slovenia.
The gallery prepares also exhibitions that tour internationally and has recently presented the Zoran Mušič's works from the private collections in Belgrade, London and Vienna.
Every year the gallery organises a charity auction at the Rotary Club dance and issues a calendar with reproductions of art works.
Exhibition space
dimensions: Room 1: 32m² (8m x 4m x 3.3m H) incorporating 25 linear metres of wall space; Room 2: 25m² (5m x 5m x 3.8m H) incorporating 20 linear metres of wall space
installation system: Nielsen hanging system
lighting: standard lights, halogen lighting system
climate control: heating only
sales policy: sales permitted (% by appointment)
External links
Gallery