The Last Contemporary Art Museum
From Culture.si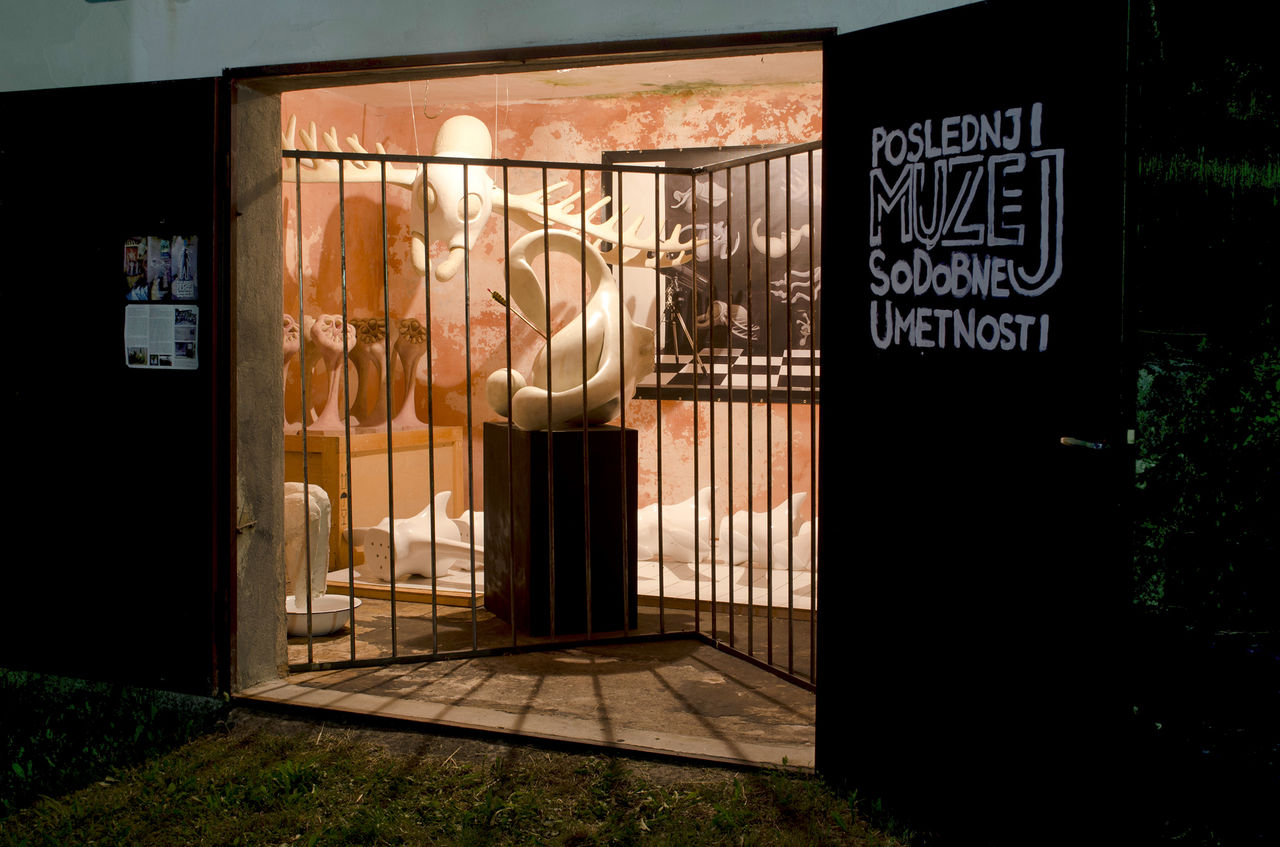 A Wunderkammer with Damijan Kracina's artworks reinstalled in The Last Contemporary Art Museum in Logje, 2016
Background
The house hosting the Last Contemporary Art Museum used to belong to the sculptor's grandmother. For years he's been using the place as a summer getaway and a studio for his work. In 2015 he decided to redesign a part of it as a gallery and thus open the house to the public. The given name reflects the fact that Logje is (together with the neighbouring Breginj) the westernmost village in Slovenia, thus literally making this the "last museum". The latter alludes to the fact that it serves as an archive of Kracina's work, and – according to him – also reflects the phase that contemporary art is currently in.
The village Logje is located in the Breginjski kot (Breginj Corner) region. Here, one can trace the remnants of the region's exceptional architectural heritage in stone houses with characteristic wooden balconies, typical of Venetian Slovenia.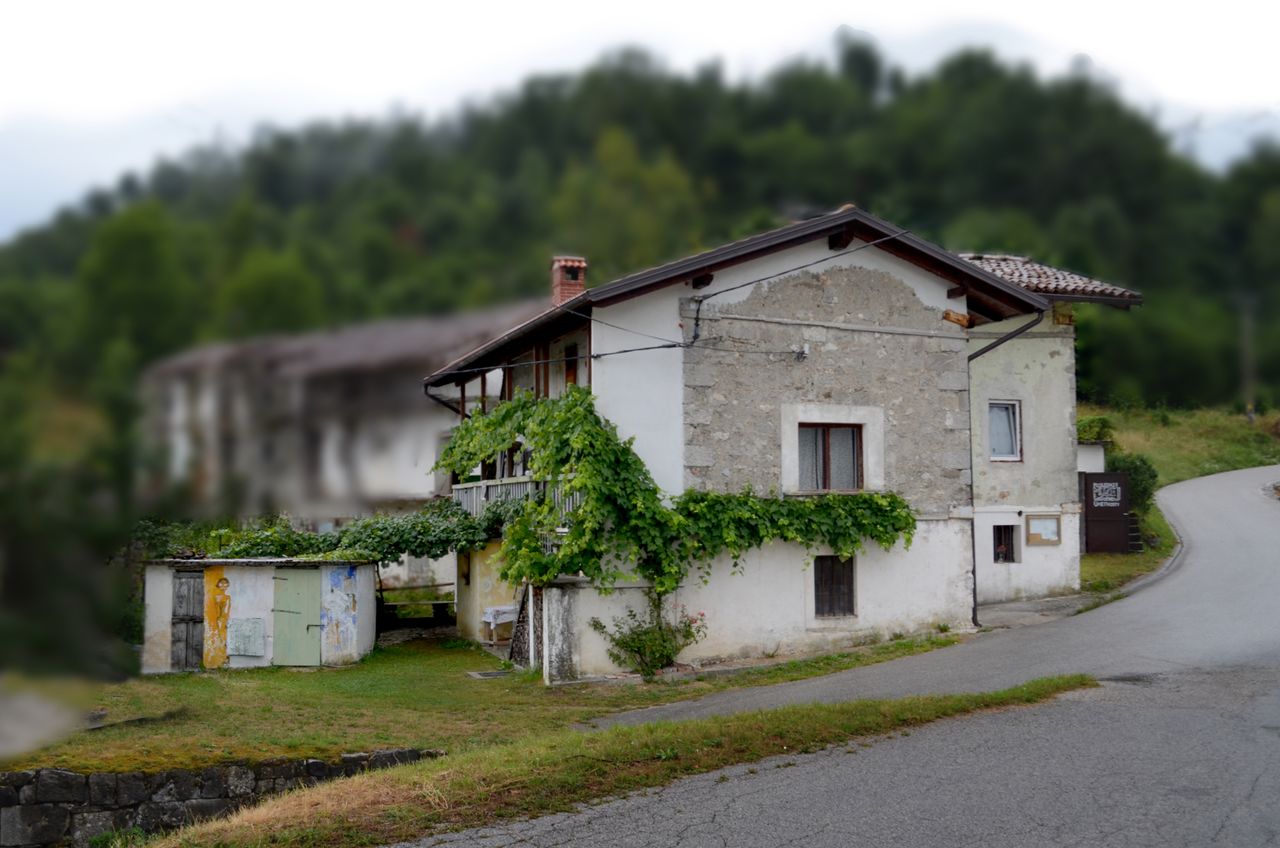 The Last Contemporary Art Museum in situated in the hills, in a small village called Logje, 2015
The collection
The place is mostly host to a selection of major works from Kracina's artistic opus, featuring his sculptures, installations, pictures, videos and other artworks. A selection of works by his peers such as Katarina Toman Kracina, Vladimir Leben, Goran Medjugorac, Tanja Radež, Matevž Paternoster and others is also on display.
The arrangement of the exhibition, which, for example, imaginatively uses the old pigsty and barn premises, partly depends on the season, as the place is only really active throughout the summer months. During that time, one can also visit the small museum shop and participate in workshops, concerts and video screenings that take place. Then, for example, Kracina's experimental videos and documentaries are projected to the facade of the neighbour's house.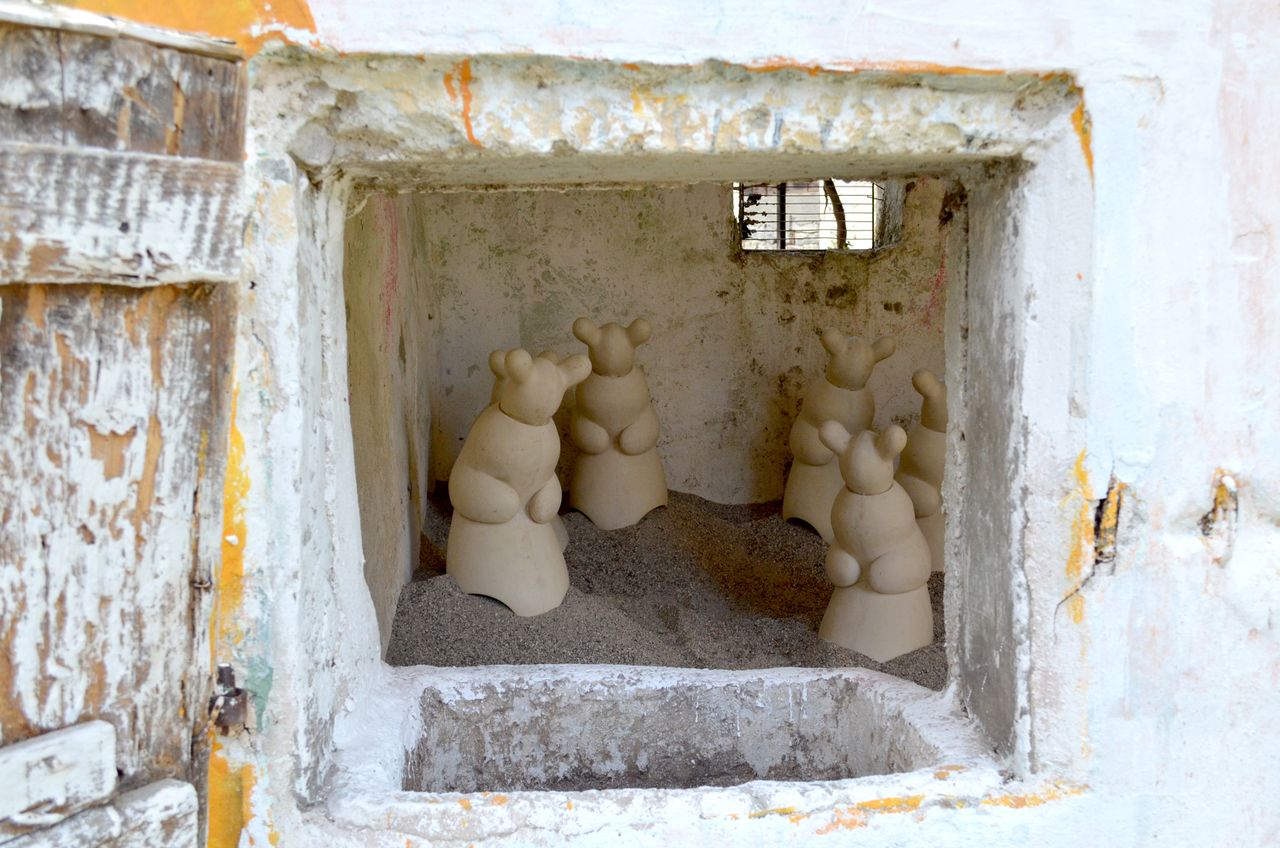 Damijan Kracina's re-imagining of a former pigsty, as set up at The Last Contemporary Art Museum in Logje, 2015
Damjan Kracina
Damijan Kracina is living and working in Ljubljana. Primarily a sculptor, the scope of Kracina's artistic endeavours is nevertheless wide-ranging. He is frequently exhibiting abroad as well as across Slovenia.
Kracina is one of the founding members of the Domestic Research Society. He used to be the artistic director (1997-2000) of the now defunct art centre ARTileria Kluže. In Ljubljana he is active at Metelkova, where he co-founded the Night Window Display Gallery Pešak.
Events
In 2016, the place was also a site for the live streaming of »Javorca – Resurrection«, a musical-research project by the accordionist Bratko Bibič, done in coproduction with the nearby-set Sajeta Creative Camp. Other summer events feature a performance by the folk singer Bogdana Herman, film screenings and a number of animation, movie, cooking and visual arts workshops.
See also
External links
Gallery