Contact
Past Events
Coma Stereo, Ian Green, It's Everyone Else, Kill Kenny, Milk Drinkers, New Wave Syria, N'toko, Toronto Drug Bust and Werefox. Presentation of Slovenia as a guest country was organised by SIGIC, Slovene Music Information Centre in cooperation with the Slovenian Music Week, and Kino Šiška Centre for Urban Culture, Slovenian Culture and Information Centre, Vienna (SKICA) (Embassy of the Republic of Slovenia Vienna),

at the Waves Vienna Music Showcase Festival and Conference






Show more
Performances
Formed in 2011, Werefox already carry an impressive concert history. Their first show in MIKK in November 2011 was followed by a performance on the TRESK Festival and later on the Slovenian Music Week. As supporting act they opened for Lamb and My Bloody Valentine in Kino Šiška and Paramount Styles in MIKK. Werefox was also part of the special concert event dvatisoč11 organised by Specialka team, joining five Slovene bands which played a prominent role in 2011.
In the beginning of 2013 Werefox performed two début album release gigs, first one in Kino Šiška and second one in MIKK. Their second album was first presented at MENT Ljubljana.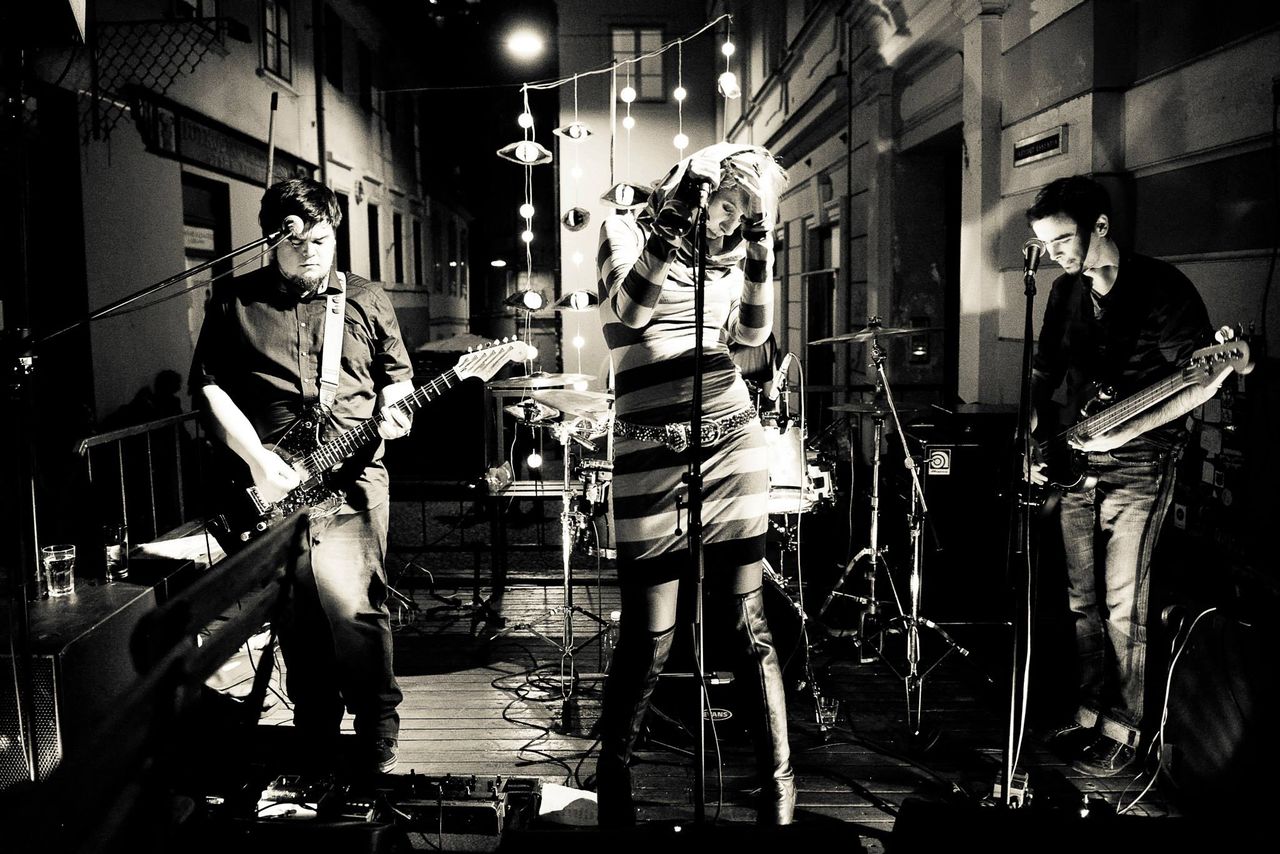 Werefox live, 2013
Genre
Werefox's music is heterogeneous, groovy, and pervasive, wandering between alternative rock and post-punk, with sexy poetic vocals contributed by the charismatic frontwoman Melée. Not to tangle too much, Werefox is what they already discovered by themselves, experimental love music. Their début album named I Am Memory was released in January 2013 under God Bless This Mess records. The second one was released on Moonlee Records in 2016.
{{#oembed:https://www.youtube.com/watch?v=ZTDNEyQ3S5E%7C576}}
See also
External links
Gallery