Klub Channel Zero
From Culture.si
Contact

Klub Channel Zero
Metelkova 4, SI-1000 Ljubljana
Background
As most of the other venues and cultural spaces, Channel Zero was established during the formation of Metelkova mesto Autonomous Cultural Zone in 1993. From September 1993 until April 1995 the club was run by members of Strip Core, who made over the entire club interior, painting it with graffiti, and in that period lots of cultural and social events took place there. When Strip Core pulled out in 1995 a few enthusiasts decided to continue developing the space as a venue for young, alternative, underground and non-established culture.
Programme
Today the association organises approximately 100 events each year, mostly concerts, music events and DJ nights, but also various multimedia projects, installations, theatre and poetry. Besides these events, the club also supports several bands by offering them a rehearsal space.
The hosted concerts are most often rock and metal oriented; the Dirty Skunks concert cycle partly takes place here. Regular electronic music events are the Dub Lab evenings; industrial and ebm serving HellEktro events; electro and related electronic music on Elektroliza events; techno nights by the Bio-mechanics crew; psy trance parties by various organisers; and many other occasional night long happenings.
Klub Channel Zero is also the 24 Hour Party People festival venue.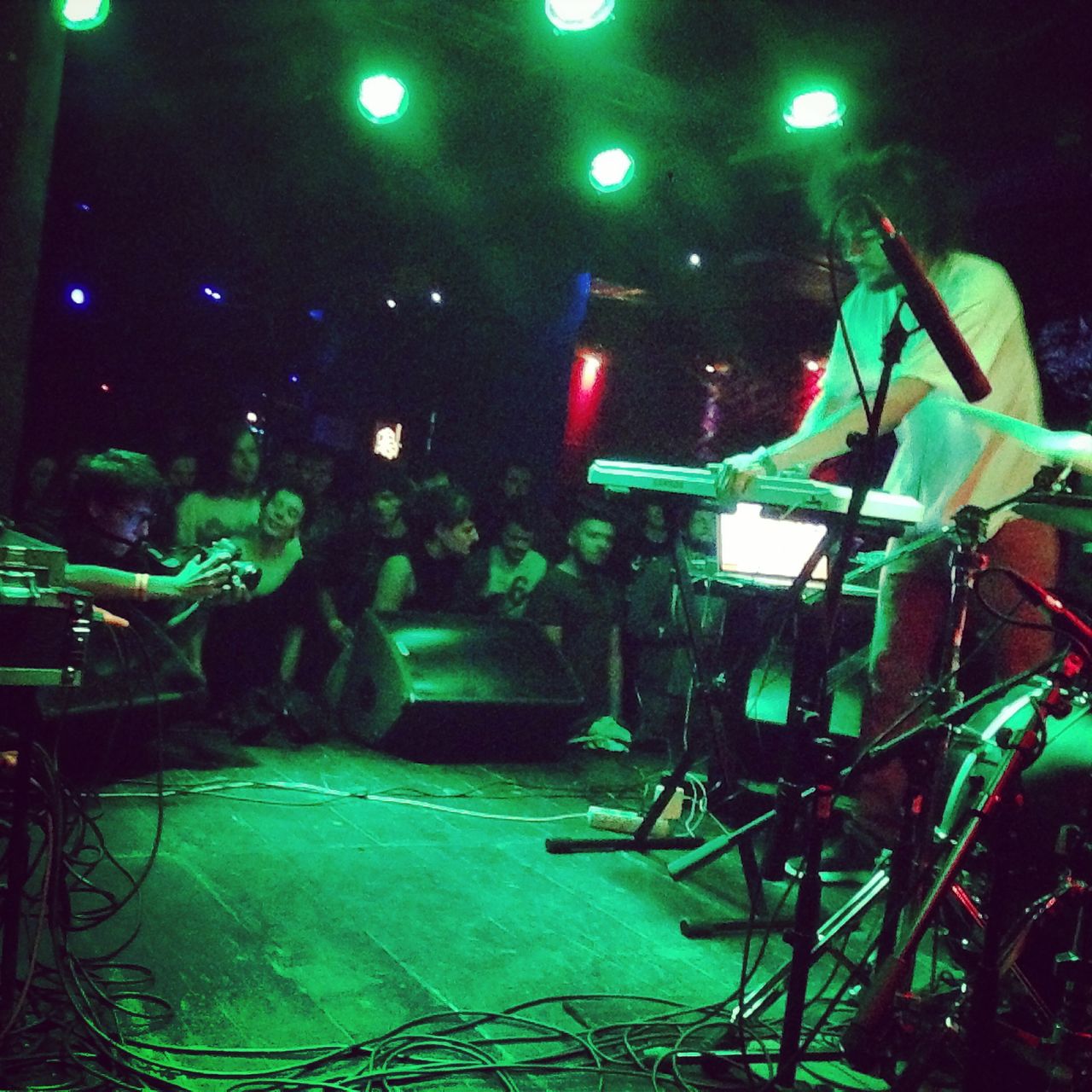 A gig by Blaž + Simon at the 24 Hour Party People festival in 2014
See also
External links
Gallery