Maribor National Liberation Museum
From Culture.si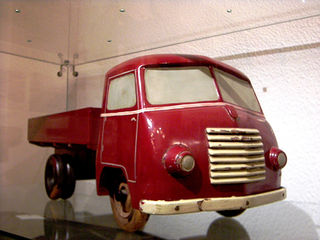 Collections and exhibitions
The current permanent displays deal with the local recent history ranging from the period between the wars (Maribor is ours!), the World War II (Sssh! Maribor 1941–1945) to economy and industrial heritage (A Monument to Maribor's Industry – Industrial Maribor in 20th Century). The temporary exhibitions are often developed in co-operation with similar Slovenian and international institutions.
Trafika, Museum for One
The smallest museum in the country is, in fact, a defunct kiosk built in the 1920s. Situated on a busy square by the bridge on the right bank of the Drava river the kiosk became one of the city's iconic landmarks and was repurposed as a museum in 2019, based on a civil society's initiative. The museum displays some typical items once sold in a kiosk (from the Maribor National Liberation Museum's collection), it's primary purpose, however, is to serve as a local memories collection hub and an attractive info point for tourists.
See also
Memorial sites in the region:
External links
Gallery