Delavski dom Trbovlje Cultural Centre
From Culture.si
Venue
Delavski dom in Trbovlje opened in 1956 in a newly-built building, known for its façade mosaic by Marij Pregelj (which earned him the highest Slovene award in art, the Prešeren Award) and sculptures by Stojan Batič with miners as a leitmotiv.
The upper floor reception hall can host up to 500 people. The cinema hall was renovated in 1999 and has 354 seats. The main theatre hall, renovated in 2000, seats 434 spectators. The gallery has 45 linear metres of exhibition space.
Programme
The theatre programme ranges from local cultural events to performances by renowned Slovene theatre houses and independent groups. Several well-known Slovene cultural groups from the Zasavje region often return to their home town to perform at Delavski dom, including the EnKnapGroup (EKG), led by Trbovlje-native, choreographer Iztok Kovač, and Laibach. DDT's cinema is a member of the Art Cinema Network, which distributes selected high-quality films around Slovenia, here balanced with a selection of children's films and Hollywood flicks.
Trbovlje, New Media Setting
Eventually, the cultural centre set its gaze to new media art and culture. It organises the Speculum Artium Festival (hosting the likes of the artist Stelarc, the robot Asimo and the scientist Dr. Hiroshi Ishiguro) and the video art festival DigitalBigScreen (utilising its renovated cinema to give video art an impressive venue). In organising the festivals, DDT often collaborates with the University of Arts and Design Linz (AT), the Institute of Advanced Media Arts and Science IAMAS (JP), the Arts Academy of the University of Nova Gorica, and many others.
DDT is among the founders of the Trbovlje, New Media Setting, which also organises courses and workshops for youth, collaborates with local IT companies, and sets up art exhibitions. In a way, the establishment of the virtual museum 4. Dritl is part of the same "modernising" drive.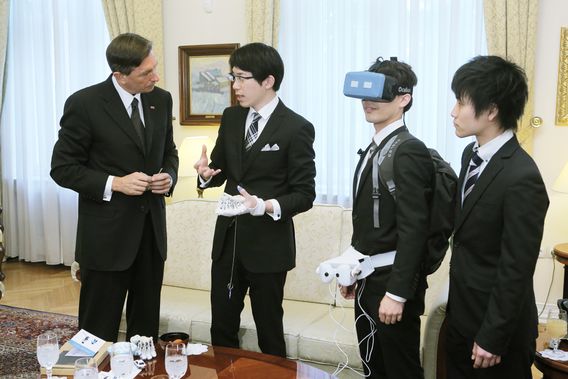 New gallery DDT
The New Gallery DDT opened its doors in 2010, with two separate gallery spaces. Set on the former grounds of the boiler room and the coal storage room, one of the two spaces retains its old industrial look while the other is a white cube.
The programme ranges from classical visual arts such as painting and sculpture to new media art installations. The gallery supports a group of young artists from the region, producing and presenting their work, which also shapes the general aesthetic vision of the gallery. Among them, are Maša Jazbec, Špela Pavli, Boris Beja, Vesna Davidovič, and others.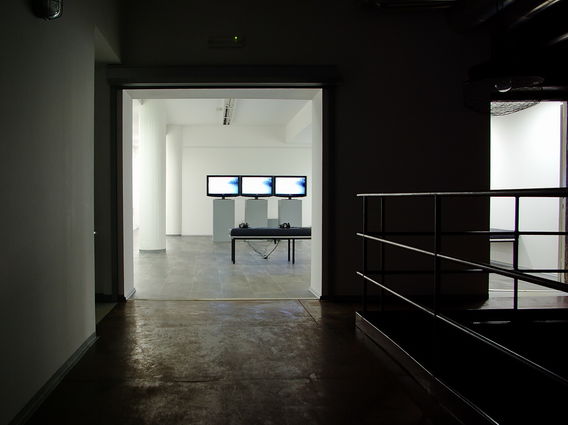 See also
External links
Gallery