Category:Funding
From Culture.si
Funding web resources
Latest Entries
Infographic presenting EU funding for culture, film and audiovisual media 2000–2019
● 19 years ● 220 organisations ● 925 projects
The Slovenian Book Agency is a public agency that was established in 2008 to engage the area of literature in a coordinated and uniform way. Its primary concerns are to facilitate better availability of books, to promote Slovene authors internationally, to financially support literary events, projects concerned with reading culture, publications of quality books and translations, and to regulate the process from the production to publication to distribution of literature.
JAK (Slovenian abbreviation for Slovenian Book Agency) is located in the house called Vratarnica (Gatekeeper's house) in the Metelkova Quarter of Ljubljana, in the vicinity of the Ministry of Culture.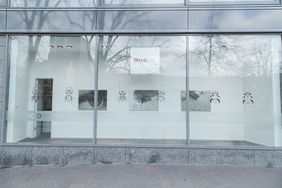 The Cultural Center of the Embassy of the Republic of Hungary in Slovenia, the Balassi Institute Ljubljana, opened its doors in January 2016 in Villa Urbana on Barvarska Street in the Ljubljana centre.
The Balassi Intézet network of Hungarian cultural centers located in 22 countries worldwide is 80 years old. It was named after Bálint Balassi (1554–1594), a Renaissance lyric poet. The Balassi Institute's main aim is to foster strong cultural and diplomatic relations by presenting Hungarian cultural heritage as well as contemporary artistic practice, teach Hungarian language as well as support Hungarian minorities culture. Thus the centre supports cross-border cultural, artistic and scientific projects and organises its own events (round tables, discussions, etc).
The Balassi Institute is a member of EUNIC Slovenia, a network of the EU national institutes of culture located in Slovenia.
Subcategories
This category has the following 19 subcategories, out of 19 total.
Pages in category "Funding"
The following 74 pages are in this category, out of 74 total.
Media in category "Funding"
The following 3 files are in this category, out of 3 total.