Category:Funding
From Culture.si
Funding web resources
Latest Entries
Infographic presenting EU funding for culture, film and audiovisual media 2000–2017
● 18 years ● 205 organisations ● 858 projects
The Goethe-Institut Ljubljana, established in 2004, is the official cultural institute of the Federal Republic of Germany in Slovenia, a part of the globally operating Goethe-Institut network. Its aim is to encourage international and cultural exchange and understanding as well as to foster German as a foreign language outside Germany.
Goethe-Institut Ljubljana is a member of EUNIC Slovenia, a network involving several European cultural institutions promoting intercultural dialogue, mobility, early language learning, and multilingualism.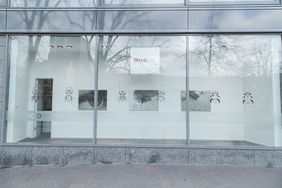 The Cultural Center of the Embassy of the Republic of Hungary in Slovenia, the Balassi Institute Ljubljana, opened its doors in January 2016 in Villa Urbana on Barvarska Street in the Ljubljana centre.
The Balassi Intézet network of Hungarian cultural centers located in 22 countries worldwide is 80 years old. It was named after Bálint Balassi (1554–1594), a Renaissance lyric poet. The Balassi Institute's main aim is to foster strong cultural and diplomatic relations by presenting Hungarian cultural heritage as well as contemporary artistic practice, teach Hungarian language as well as support Hungarian minorities culture. Thus the centre supports cross-border cultural, artistic and scientific projects and organises its own events (round tables, discussions, etc).
The Balassi Institute is a member of EUNIC Slovenia, a network of the EU national institutes of culture located in Slovenia.
Subcategories
This category has the following 19 subcategories, out of 19 total.
Pages in category "Funding"
The following 76 pages are in this category, out of 76 total.
Media in category "Funding"
The following 3 files are in this category, out of 3 total.