Italian Cultural Institute, Ljubljana
From Culture.si

The institute both assists Italian private and public organisations to present artistic projects in Ljubljana and other Slovene cities and supports Slovene organisers to bring Italian artists to Slovenia. Meetings, seminars, and courses are organised in cooperation with the universities in Sienna, Peruggia, and Rome.
Italian Film Week
The Italian Film Week programme, organised by a network of Italian Institutes and local partners, presents Italian contemporary film worldwide. In Ljubljana it is co-organised by Slovenian Cinematheque. The first edition took place in May 2018 with films by Paolo Sorrentino, Matteo Garrone and Emanuele Crialese, while in 2019 the production of the latest period 2013n‐2018 is presented (Sorrentino, Virzì, Fabio Grassadonia and Antonio Piazza). The guest of the festival Alberto Fasulo, a director and camera presented his long-feature TIR (Slovenian actor Branko Završan in the main role).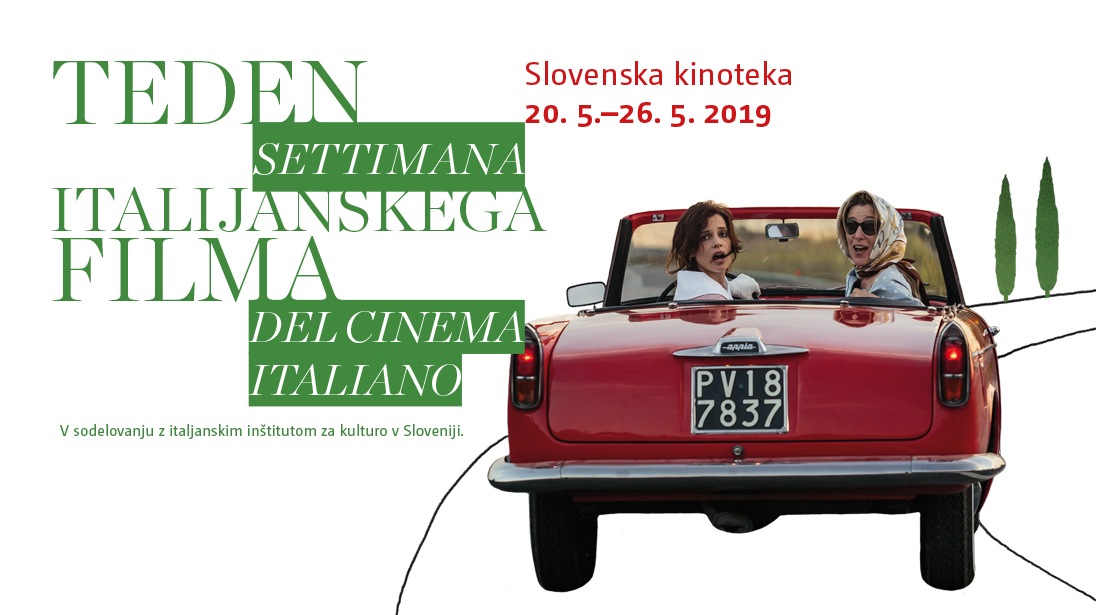 Italian Film Week, organised by Italian Cultural Institute, Ljubljana in Slovenian Cinematheque, May 2019.
Funding
The Italian Cultural Institute in Slovenia is also engaged in the administration of stipends and funding initiatives offered by the Italian Ministry of Foreign Affairs, for example, an annual competition for the co-funding of translations of work by Italian authors.
See also
External links
Gallery