Hrastnik Museum
From Culture.si
Collections
Historical collections are on display, presenting various historical aspects of the region under the themes of archaeology, farming, industry and crafts, and recent history, the latter incorporating an important World War II collection.
Education in Zasavje presents the development of education in the Municipalities of Hrastnik, Trbovlje and Zagorje. The collection is presented in a reconstructed classroom using copies of original documents and old educational requisites.
Puppets and Puppeteers Collection
The Puppets and Puppeteers Collection, arranged in 2002 in the school attic, comprises over 100 exhibits, all in very good condition, which originated from the legacy of an amateur group of puppeteers from Hrastnik that was active from 1946 to 1977, when amateur efforts were the dominant form of cultural life. The sculptor Lojze Lavrič and the well-known woodcarver Anton Jezovšek from Maribor were the main creators of the puppets. Their costumes were produced in the local sewing co-operative, while the bodies, scenery and stage were made by the puppeteers themselves. A collection of 70 puppets is suitable for touring (marionettes, Java puppets, costumes, scripts and props).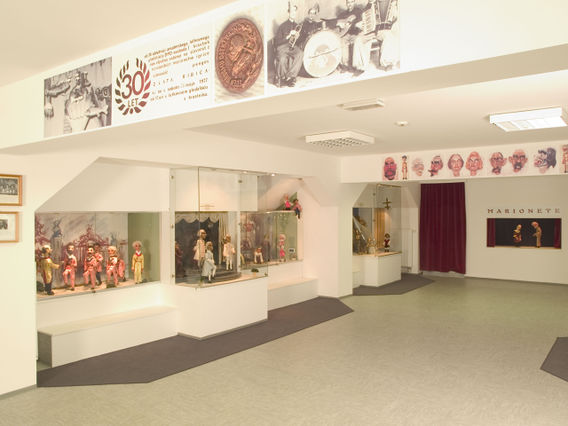 See also
External links
Gallery