Category:Web resources
From Culture.si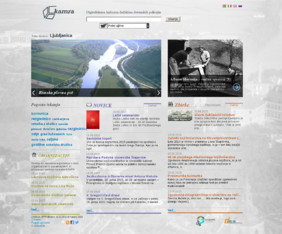 Kamra.si is a regional library portal which features information on cultural heritage, new library and archive acquisitions and activities, local cultural and reading events, and educational content. The information, documents, images, and other materials available at Kamra are shared by Slovene public libraries, museums, and other cultural institutions. Thus localised content is made readily accessible to a wide audience online. The project was initiated in 2005 by 10 regional libraries and was financially supported by the Ministry of Culture.
Since 2011 Celje Central Library manages the portal, while the Slovene regional libraries and the Slovenian Public Libraries Association provide and edit the content. The content of Kamra.si may also be accessed via Europeana – the European digital library.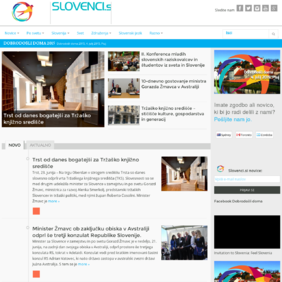 Slovenci.si (meaning "Slovenians.si") is a Web portal for Slovenians abroad, established by the Office for Slovenians Abroad in 2008 and serves as a connecting platform. It offers useful practical and legal information (for example, how to acquire citizenship, where to find Slovenian language lessons) in Slovenian and English and an online register of Slovene emigrant organisations all over the world (cultural, media, and other fields).
Year of establishment
Latest Entries
Subcategories
This category has the following 15 subcategories, out of 15 total.
A

C

D

D cont.

F

G

L

M

N

T

V
Pages in category "Web resources"
The following 51 pages are in this category, out of 51 total.
A

B

C

D

E

F

K

L

M

P

R

R cont.

S

V