Category:Web resources
From Culture.si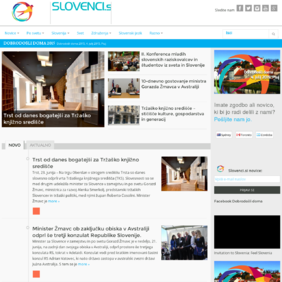 Slovenci.si (meaning "Slovenians.si") is a Web portal for Slovenians abroad, established by the Office for Slovenians Abroad in 2008 and serves as a connecting platform. It offers useful practical and legal information (for example, how to acquire citizenship, where to find Slovenian language lessons) in Slovenian and English and an online register of Slovene emigrant organisations all over the world (cultural, media, and other fields).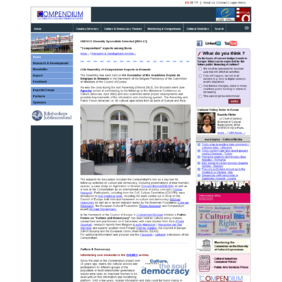 A joint venture between the Council of Europe and the ERICarts Institute, realised with a community of practising independent cultural policy researchers, NGOs, and national governments, the Compendium of Cultural Policies and Trends in Europe is an expanding European-wide information and monitoring system on cultural policy measures, instruments, debates, and cultural trends.
The International Federation of Arts Councils and Culture Agencies (IFACCA) has founded a new WorldCP platform, an international database of cultural policies, which is based on the Compendium model.
Year of establishment
Latest Entries
Subcategories
This category has the following 15 subcategories, out of 15 total.
A

C

D

D cont.

F

G

L

M

N

T

V
Pages in category "Web resources"
The following 51 pages are in this category, out of 51 total.
A

B

C

D

E

F

K

L

M

P

R

R cont.

S

V