Category:Archives
From Culture.si
Archives web resources
Latest Entries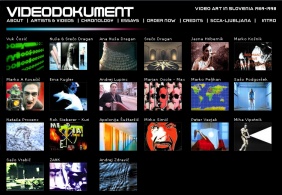 Videodokument is a documentation, archival and research project which offers a comprehensive overview of 30 years (1969–1998) of video art in Slovenia, developed within the scope of the SCCA-Ljubljana (former Soros Center for Contemporary Arts – Ljubljana Documentation Programme). It comprises the catalogue, essays, CD-ROM, website and videotheque, and emanates through the Videospotting survey or thematic programmes. The project ran from 1994 to 1999 and has been followed by DIVA Station, an online digital video archive.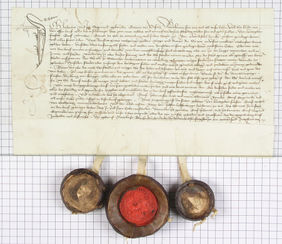 The Archives of the Republic of Slovenia (ARS) carry out administrative and technical tasks in the field of archives and documentary material, created by the state authorities and other statutory and administrative subjects, as well as technical tasks of common interest in the protection of archives in the country. Today the archives operate within the Ministry of Culture.
Apart from its headquarters at the Gruber Palace, a listed building with a refined Baroque interior, the Slovene Film Archives are housed partly at the underground storehouse at Gotenica in the Kočevje region.
A special department known as the Book and Paper Conservation Centre operates within ARS and is the central restoration workshop for paper and parchment in Slovenia.
Subcategories
This category has the following 29 subcategories, out of 29 total.
A

A cont.

C

D

F

H

L

M

M cont.

N

P

R

S

T

V
Pages in category "Archives"
The following 69 pages are in this category, out of 69 total.
A

B

C

D

F

G

H

H cont.

I

J

K

M

N

R

R cont.

S

T

U

V
Media in category "Archives"
The following 29 files are in this category, out of 29 total.