Category:Archives
From Culture.si
Archives web resources
Latest Entries
The Tomaž Šalamun Poetry Centre is simultaneously a library, memorial room, study facility and multipurpose event space dedicated to poetry and literature. It was established in 2016, 2 years after the departure of possibly the most influential contemporary Slovene poet, Tomaž Šalamun (1941–2014). The poetry centre contains his entire book collection, donated posthumously by his wife.
Stationed at the premises of the Public Fund for Cultural Activities in the centre of Ljubljana, the centre itself was designed by Dekleva Gregorič Arhitekti.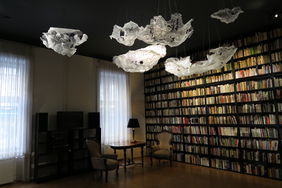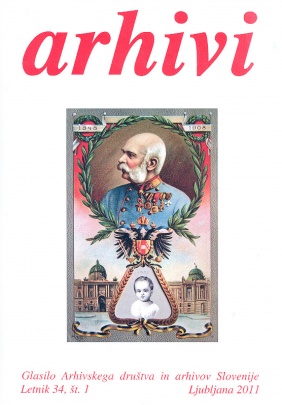 The journal Archives [Arhivi], first published in 1978 by the Archival Association of Slovenia (AAS) and the Archives of the Republic of Slovenia, is the most important serial publication of archival science in Slovenia. It contains specialised articles and treatises in the field of archival science, science sources, and contributions on the structure and history of the sector by Slovene as well as international writers. Abstracts of treatises and articles in German, English, and Italian are also included; all articles have synopses in English.
Subcategories
This category has the following 29 subcategories, out of 29 total.
A

A cont.

C

D

F

H

L

M

M cont.

N

P

R

S

T

V
Pages in category "Archives"
The following 67 pages are in this category, out of 67 total.
A

C

D

F

G

H

H cont.

I

J

K

M

N

R

R cont.

S

T

U

V

W
Media in category "Archives"
The following 37 files are in this category, out of 37 total.