Category:Archives
From Culture.si
Archives web resources
Latest Entries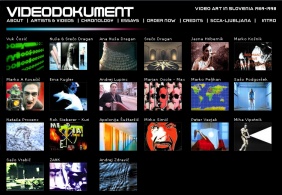 Videodokument is a documentation, archival and research project which offers a comprehensive overview of 30 years (1969–1998) of video art in Slovenia, developed within the scope of the SCCA-Ljubljana (former Soros Center for Contemporary Arts – Ljubljana Documentation Programme). It comprises the catalogue, essays, CD-ROM, website and videotheque, and emanates through the Videospotting survey or thematic programmes. The project ran from 1994 to 1999 and has been followed by DIVA Station, an online digital video archive.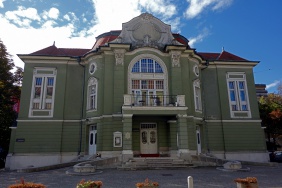 The Slovenian National Theatre Drama Ljubljana (shortens to SNT Drama Ljubljana in English) is one of the nine professional repertoire theatres in Slovenia and at the same time the oldest of the three theatres founded by the Government of the Republic of Slovenia. Being the major drama theatre in Slovenia, the theatre's repertoire includes contemporary, classical, and experimental drama works of Slovene and foreign playwrights.
The ensemble includes 49 permanent members though a dozen retired members of the ensemble as well as students of the Academy of Theatre, Radio, Film and Television (AGRFT) regularly appear in the theatre's productions. The theatre annually presents 10 to 14 new productions, while the repertory commonly consists of over twenty performances. SNT Drama Ljubljana has presented its successful productions in more than 20 countries around the world.
Subcategories
This category has the following 29 subcategories, out of 29 total.
A

A cont.

C

D

F

H

L

M

M cont.

N

P

R

S

T

V
Pages in category "Archives"
The following 69 pages are in this category, out of 69 total.
A

B

C

D

F

G

H

H cont.

I

J

K

M

N

R

R cont.

S

T

U

V
Media in category "Archives"
The following 29 files are in this category, out of 29 total.