Category:Archives
From Culture.si
Archives web resources
Latest Entries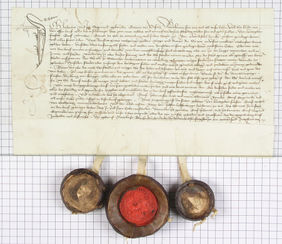 The Archives of the Republic of Slovenia (ARS) carry out administrative and technical tasks in the field of archives and documentary material, created by the state authorities and other statutory and administrative subjects, as well as technical tasks of common interest in the protection of archives in the country. Today the archives operate within the Ministry of Culture.
Apart from its headquarters at the Gruber Palace, a listed building with a refined Baroque interior, the Slovene Film Archives are housed partly at the underground storehouse at Gotenica in the Kočevje region.
A special department known as the Book and Paper Conservation Centre operates within ARS and is the central restoration workshop for paper and parchment in Slovenia.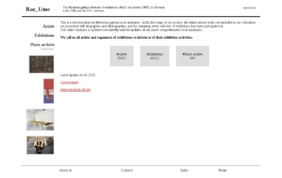 The Modern Art Archive, Museum of Modern Art department collects printed matter and press clippings related to exhibitions of Slovene artists (digitised with the special Razstava ("Exhibition") software programme). It has also built an archive and press clipping service of articles containing biographical and bibliographical and also other data on Slovene 20th- and 21st-century artists (digitised with the Umetnik ("Artist") computer programme).
A selection of the two databases is available online through the Raz_Ume Database. It currently contains over 13,500 artists, more than 8,300 exhibitions and 170 photographs. (Interestingly, Raz_Ume is a play on words using Raz from Razstava, "exhibition" and Ume from Umetnik, "artist" to create the Slovenian expression "He/She understands".)
Subcategories
This category has the following 29 subcategories, out of 29 total.
A

A cont.

C

D

F

H

L

M

M cont.

N

P

R

S

T

V
Pages in category "Archives"
The following 69 pages are in this category, out of 69 total.
A

B

C

D

F

G

H

H cont.

I

J

K

M

N

R

R cont.

S

T

U

V
Media in category "Archives"
The following 29 files are in this category, out of 29 total.