Category:Archives
From Culture.si
Archives web resources
Latest Entries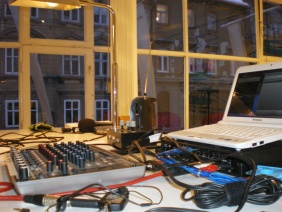 radioCona is a temporary radio project for contemporary arts established in 2008 by Cona Institute, an institute for contemporary arts processing. The radio has become an important agent in claiming public radio-frequency space for artistic and broader social contexts. It runs an occasional innovative programme of its own production and serves as a common platform for various contemporary visual or performing arts events in Ljubljana.
radioCona maintains an important online audio archive of new media art, experimental music and recorded events such as round tables and debates on the major issues concerning the free-lance and independent production in Slovenia (cultural policy, public space and copyright) as well as international symposia (Reflective Dramaturgy by Maska Institute in the frame of the 2010 Ukrep - Festival of Dance Perspectives, for example). The archive is freely accessible on the radioCona blog.
Established in 1997 at Metelkova mesto Autonomous Cultural Centre, KUD Mreža (meaning KUD Network) is carrying out a rather wide range of cultural programmes, from running art galleries and promoting concerts, to mediating information on funding opportunities and managing an archive of press clippings and other materials regarding Metelkova mesto.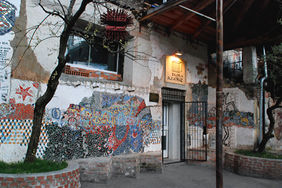 Subcategories
This category has the following 29 subcategories, out of 29 total.
A

A cont.

C

D

F

H

L

M

M cont.

N

P

R

S

T

V
Pages in category "Archives"
The following 68 pages are in this category, out of 68 total.
A

B

C

D

F

G

H

H cont.

I

J

K

M

N

R

R cont.

S

T

U

V
Media in category "Archives"
The following 36 files are in this category, out of 36 total.