Alma M. Karlin Virtual Home
From Culture.si
Alma Karlin collections in Slovenia
Alma Karlin's legacy is scattered among several institutions. Most of the ethnological collection from her travels is held by the Celje Regional Museum, which also prepared an exhibition in honour of the 120th anniversary of her birth (2009–2011).
The Celje Museum of Recent History holds the Alma Karlin Fund with 850 items, mainly postwar correspondence, photographs, drawings and book covers by Alma and Thea Schreiber Gamelin as well as testimonials by people who knew her personally.
Another important collection is maintained by the NUK (National and University Library) National Manuscript Collection which contains books, magazines, posters, and manuscripts (including her hand-made dictionary of 10 languages). In 2006 NUK displayed them in an exhibition which marked the 55th anniversary of her death.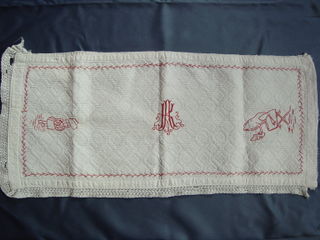 See also
External links
Gallery