Depot:Eye on Film Festival
From Culture.si
The last edition of the festival took place in 2017. However, Vizo still runs other programmes such as Mad About Film.
Archival article
Film programme
The presented films are very diverse, ranging from archive pieces like Fellini's Amarcord (intended for the 15–18 years age group) to contemporary feature and animated films, different shorter pieces and works made by students of the Academy of Theatre, Radio, Film and Television (AGRFT).
In the festival's first edition, for example, the bigger part of the programme was of a European productions and only a small number of films – equalled by those from Asia and from South America – came from the United States. There were some 50 films, and about a half were shorts, culled from the programmes of the Anthropological Film Festival of Children and Youth in Ljubljana, Croatia's KIKI International Children's Film Festival and Animateka International Animated Film Festival.
The best film in the competitive section is chosen by the audience aged 6 to 12 years. The winner in 2015 was the Italian-French co-production Il ragazzo invisibile by Gabriele Salvatores.
Side programme
Additional screenings in primary and high schools around Slovenia are presented together with various film creators and experts, who lead the accompanying lectures and discussion on films. There was also a course and a competition on film criticism for young writers, prepared in cooperation with Ekran, Magazine for Film and Television and Kino! Magazine for Cinema and Cinematic Issues.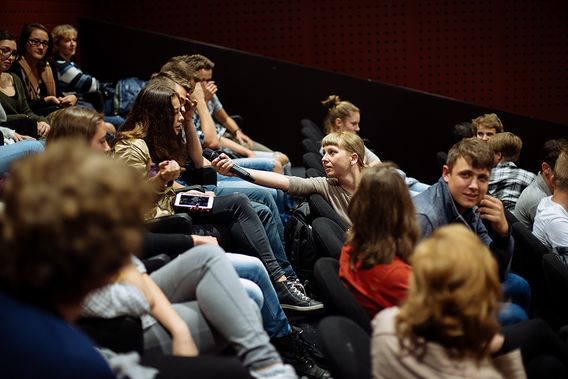 See also
External links
Gallery