ArtKIT Gallery
From Culture.si
Contact

ArtKIT
Glavni trg 14, SI-2000 Maribor
Phone
386 (0) 59 076 371, 386 (0) 59 076 372
Beginnings
As a multipurpose space situated on the main square, artKIT played a vital role in revitalization of the area back in 2001. Led by the Association for Culture and Education KIBLA it became a place for art, education, workshops and talks. It is a place where artists can display original works created through traditional fine art approaches, as well as contemporary artistic practices.
Exhibitions
Since 2017 the concept of the place changed and the main program is more focused on exhibiting of younger generation artists, but not excluding regional, national, and international collaborations and exchanges in the field of contemporary art genres. With each monthly art show, exhibition venue is hosting an event called "breakfast with the artist", which offers an interesting insight to the artist work in less formal atmosphere. Artists are often preparing presentations, demonstrations or open atelier experience to the public. The future programme and past exhibitions are accessible in external links below.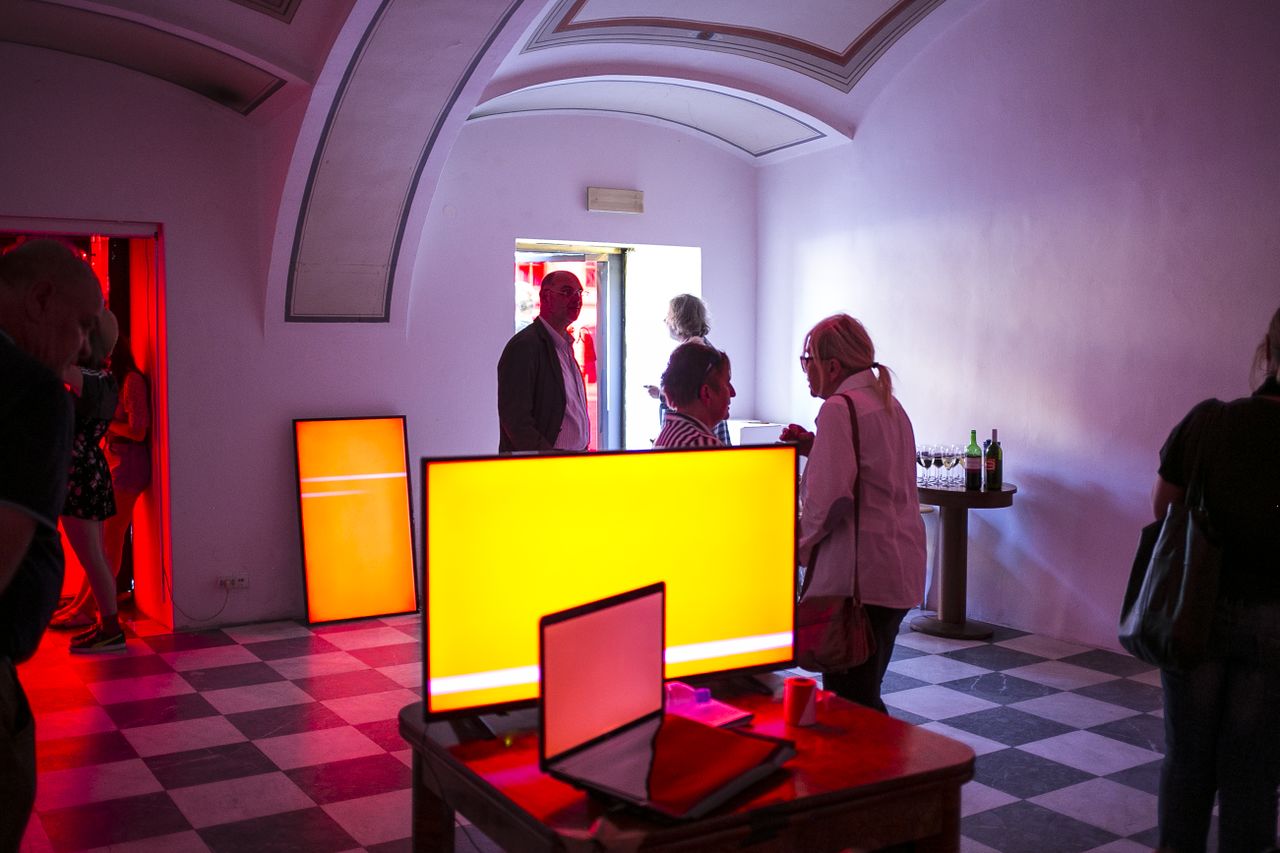 The exhibition by Toni Soprano Meneglejte, entitled meneglejte meneglejte at ArtKIT Gallery, 2019.
Educational programmes
In the past ArtKIT offered Internet access, consulting and educational programmes regarding ICT to all generations.
See also
External links
Gallery