Culture Online Beyond Commercial Algorithms
From Culture.si
A Case from Slovenia
A gateway to Slovenian culture
One of the main challenges for the online presence of cultural content on a national level remains the issue of technological and infrastructural autonomy and robustness. In order to avoid dependence on proprietary software and commercial platforms with obscure and ever-changing conditions, there is a need to deploy a strategy of national websites and repositories, ideally interoperable, to benefit from potential synergies.
From this perspective, the development of the Culture.si and Kulturnik.si portals could serve as a good example. Ljudmila Art and Science Laboratory has been active for over 20 years as an open-access digital media laboratory, new media art producer and a learning hub. Its activities are rooted in the principles of open source, open access, DIY and DIWO. The lab also has wide experience with information/data exchange in arts and culture. Ljudmila develops and operates the Slovenian culture portals Culture.si (in English) and Kulturnik.si (in Slovenian), commissioned by the Ministry of Culture of the Republic of Slovenia in 2009/2010. Each has been conceived according to the problems & goals it addresses. Culture.si runs on the semantic MediaWiki. For Kulturnik.si, however, an original metasearch engine was developed.
Audience benefits
The users of Kulturnik.si benefit from online culture sources in one place. No accounts, no liking and no friending are needed before accessing the information. The portals inform the potential audiences of the wealth of information and content already there, ready to be discovered, explored, followed, consumed, reused or acted upon. Unlike most of the current, almost too convenient commercial platforms, Kulturnik.si and Culture.si are not walled gardens. We have created a flat, shared information space, juxtaposing the small or marginalised in the same space as the mainstream and established sources. They boost the visibility of open web content and metadata. This approach not only gives a voice to everyone, but it also enables new discussions and contextualisation, leading to greater citizen engagement.
Culture.si and Kulturnik.si: a distinctive production model with an agenda
The collaboration between the Ministry of Culture and a not-for-profit artist-run NGO has resulted in a well-managed national-level online presence for Slovenian art, culture and heritage in Slovenian and English languages. Our approach has been a bit different than the usual when national culture is in question: less glossy and representational, but more useful, in-depth and practice-driven, covering also non-iconic and fringe content along with the mainstream. The Creative Commons licences are no longer merely an alternative but have been widely embraced by the cultural institutions. In our case, they cater easy reuse without payment but under reasonable conditions, and boost good media coverage of Slovenian artists.
Another distinct feature in our case is a close-knit, well-informed interdisciplinary team working on the portals. Editors, writers and programmers work under one roof, many of whom also wear multiple hats in the cultural sphere and bring their experiences as artists, journalists and producers to the table.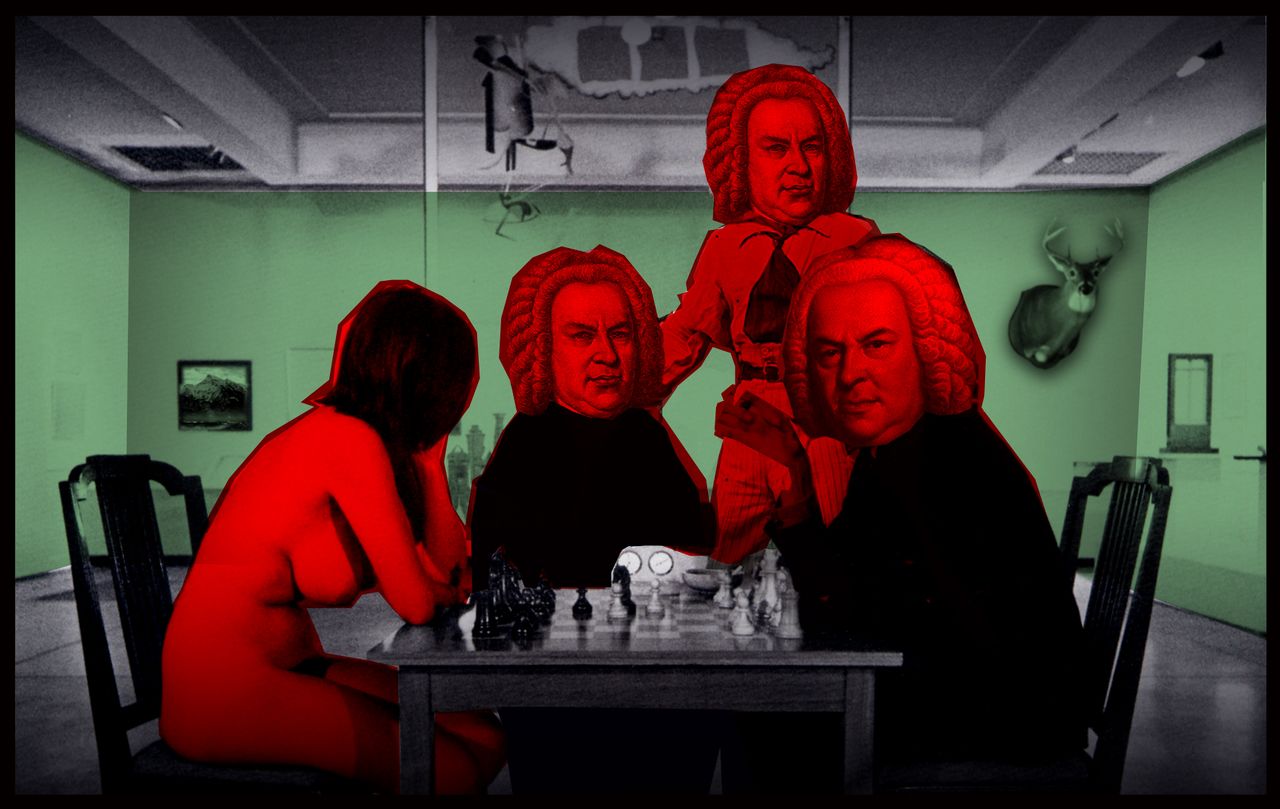 Artwork alongside the album LAIBACHKUNSTDERFUGE BWV 1080 (Dallas Records/Mute Records, 2008), Laibach's interpretation of Johann Sebastian Bach's famous work The Art of Fugue (Die Kunst der Fuge).
Brothers in digital arms
In 2011, the European Commission released the Recommendation on the digitisation and online accessibility of cultural material and digital preservation [1]. It has been calculated that the reuse of such cultural wealth will optimise "economic growth, job creation and the quality of life of European citizens." The Slovenian Ministry of Culture has used this opportunity to mobilise the experts to identify the issues and receive recommendations for a common strategy. Ljudmila Art and Science Laboratory successfully collaborated with the National and University Library, the Archives of the Republic of Slovenia and other stakeholders. This collaboration resulted in the national Digitisation Guidelines – Cultural Heritage Long-term Preservation and Access[2], a document endorsed by the Slovenian Ministry of Culture in 2013.
Pitfalls of the online environment
Not all of the commonly used protocols are interoperability-friendly. The RSS works fine, but the events databases are still critical as many a producer has migrated to social platforms and has thus lost control of his/her organisation's data. Digitisation has almost become a euphemism for privatisation. The access to public digitised resources is restrained by giving technical or copyright reasons and excuses. These restriction means that local, non-iconic works, modern and contemporary art(ists) lose visibility. The loss of open public access by cultural providers outsourcing communication and content to big social networks, walled gardens which are closed by default, have privacy problems and build a bubble around each user. Social networks are good for marketing but extremely bad at memory! Europeana is a good example though, as it has boosted the visibility of digitised national heritage archives, tying them into one open web system, but it lacks the systematic upload of "living culture" that Europeans are creating and experiencing now!