Miš Publishing House
From Culture.si
Publishing Programme
Their publishing programme comprises around 40 book titles per year, three-quarters of which are books for children and young people written by renowned Slovene and foreign authors. Pionirska – Centre for Youth Literature and Librarianship continually recognises the quality of the book selection by Miš Publishing House in its annual guide to reading quality youth literature. Many of the authors and illustrators published by Miš have won prestigious awards, for example, Tone Pavček, Bina Štampe Žmavc, and Alenka Sottler. In addition to children and youth literature, they publish works for adult readers. The strategic position of the publishing company is to translate excellent books from countries whose literature has not yet been introduced more than marginally to the Slovene public.
International presentations
Miš Publishing House prepares several literary events a year and organises visits of their authors to schools and libraries. In 2010 Miš joined the literary tour of youth literature authors in Beijing, Xi'an, and Shanghai. The event was co-organised by the Embassy of Slovenia in China, the Chinese Writers Association, the Slovene Writers' Association and the Embassy of the People's Republic of China in Slovenia. The participating authors were: Andrej Rozman Roza, Lila Prap, Cvetka Bevc and Janja Vidmar. Miš Publishing House has a few times attended Frankfurt Book Fair as one of the representatives of Slovenian publishing industry.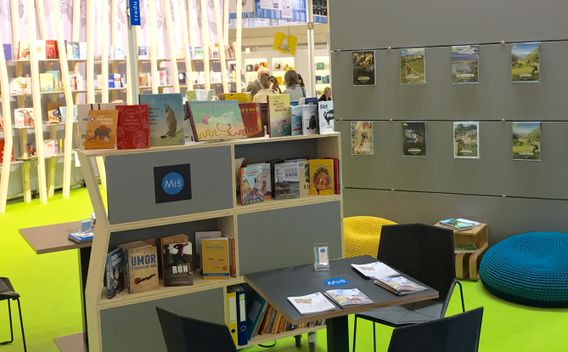 External links
Gallery