Slovene Section of IBBY
From Culture.si
Contact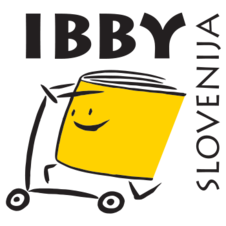 Slovenska sekcija IBBY
Kersnikova 2, SI-1000 Ljubljana
Tilka Jamnik, President
Mission
The mission of the International Board on Books for Young People (IBBY) and its Slovene Section is to promote international understanding through children's books, to give children everywhere the opportunity to have access to books with high literary and artistic standards, to encourage the publication and distribution of quality children's books, to provide support and training for those involved with children and children's literature, to stimulate research and scholarly works in the field of children's literature, and especially, to promote Slovene children's literature of high quality in Slovenia and internationally, and to promote quality children's literature in foreign languages in Slovenia. Each year, the section awards the IBBY Slovenian Section Awards for Outstanding Achievements in the Promotion of Youth Literature and Reading.
Activities
The Slovene Section fosters international links with the International Youth Library (IJB), the Biennale of Bratislava (BIB) and Bookbird, as well with IBBY National Sections worldwide. It regularly recommends Slovene authors for the IBBY Awards and other international awards. The members of the Slovenian Section of IBBY regularly assist at the IBBY World Congresses every two years (often with paper presentations).
An important part of the Slovene Section of IBBY's activities are centred mostly on the International Children's Book Day, which celebrates Hans Christian Andersen's birthday on 2 April and includes an exhibition and symposium organised annually at the Pionirska - Centre for Youth Literature and Librarianship, followed by an evening ceremony at the Slovene Writers' Association.
See also
External links